There is no physical Pag-IBIG office in Korea, but they do have a virtual office where you may register, make contributions, and get assistance 24/7. If you prefer to send contributions through an international remittance center, you can also go to one of the city's money remittance centers.
OFWs working in Korea have now access to Pag-IBIG's financial services and benefits, such as investing, and helping them save for their future. Completing a Membership Registration form, submitting the required documents, and paying membership contributions through authorized remittance centers are all required steps in the process of becoming a Pag-IBIG member. So, if you're an OFWs in Korea, continue reading to learn how to apply and pay for a Pag-IBIG membership.
Benefits
The following benefits are available to all Pag-IBIG members:
Housing loan
Savings
Short-term loan
Long-term loan
You can also benefit from a variety of programs and services that Pag-IBIG provides as an OFW. These include:
Calamity loan assistance
Death and disability benefits
Financial Assistance Programs
Housing programs
Livelihood programs
Multipurpose Loan Programs
Retirement benefits
Qualifications
The following will be needed to apply for membership in the Pag-IBIG Fund as of January 1, 2010, following the signing of Republic Act No. 9679:
All SSS and GSIS members who are employees, workers, professionals, officers, and companies
Everyone who serves on constitutional commissions and the judiciary
Filipinos working for foreign-based companies, either locally or abroad
Overseas Filipino Workers (OFWs)
Uniformed members of the Philippine National Police (PNP), the Bureau of Fire Protection (BFP), the Bureau of Jail Management and Penology, and the Armed Forces of the Philippines (AFP)
Requirements
The following are the requirements for Pag-IBIG membership:
Completely filled-up Members Registration Form (MRF)
Original or photocopy of Philippine Passport and valid primary identification card
Update: On January 1, 2023, the Philippine Overseas Labor Office (POLO) now called the Migrant Workers Office (MWO).
There are many ways to apply and pay for Pag-IBIG membership in Korea.
How to Register PAG-IBIG Membership in Korea? – Virtual office/E-mail
Step 1: Send an email to vo_eastasia@pagibigfund.gov.ph indicating your concern; Pag-IBIG registration and contribution.
Step 2: Fill up the registration form.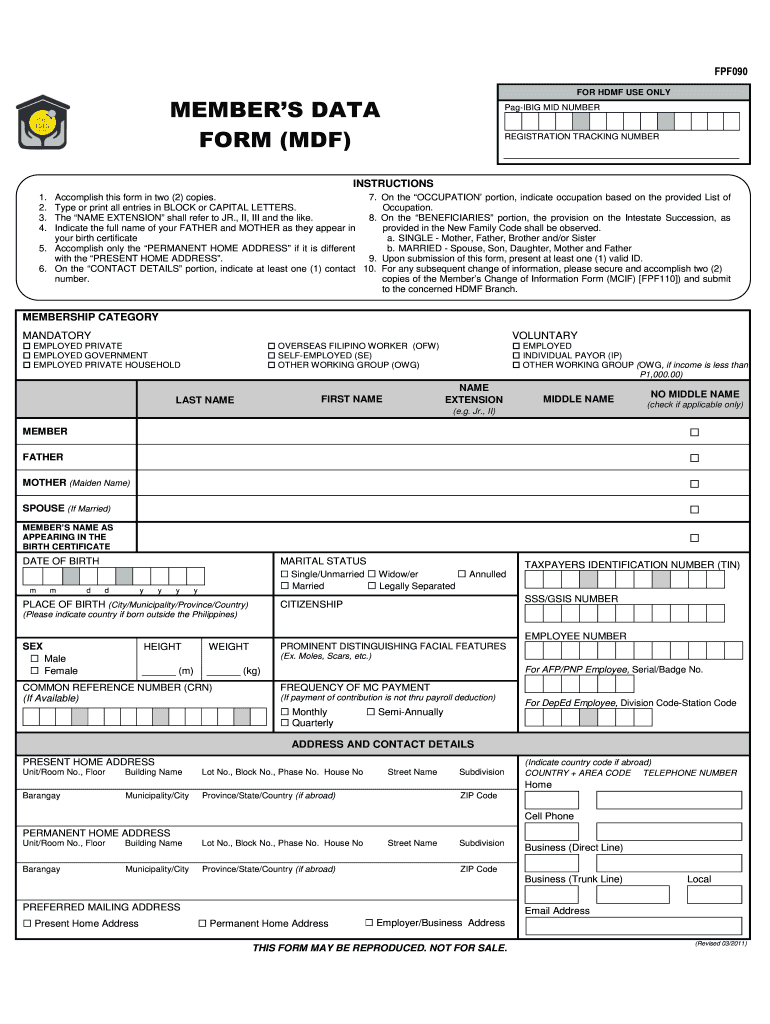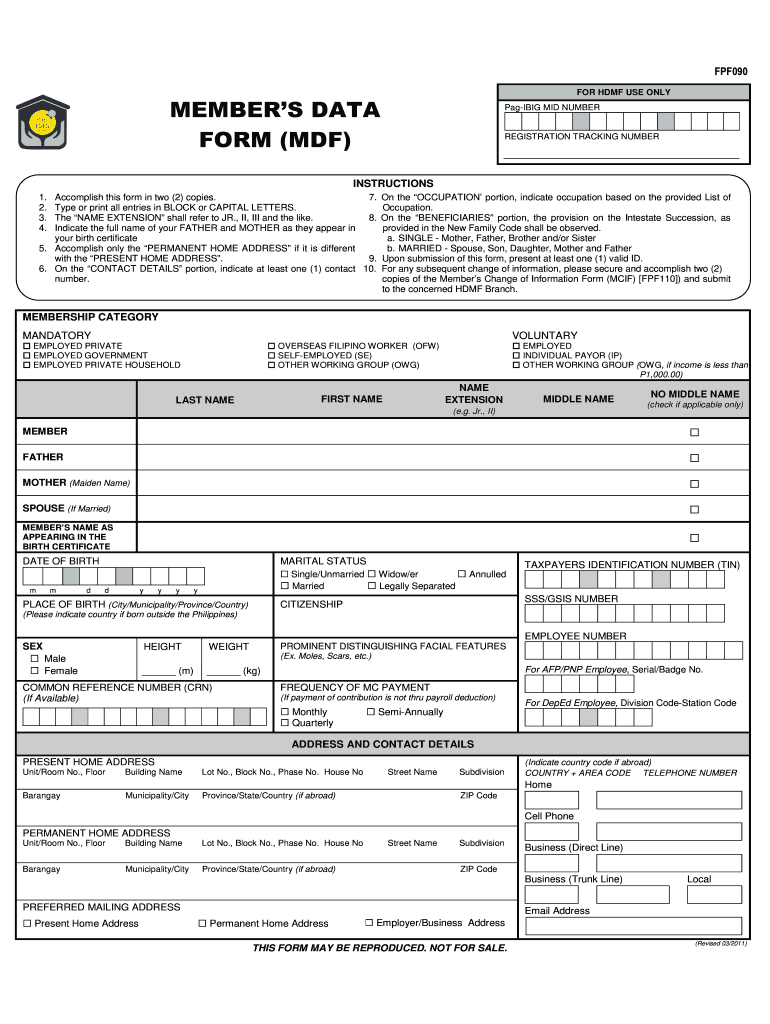 Step 3: Scan the registration form and then send it in with other requirements.
Step 4: Pay the membership fees online or thru the accredited remittance centers in Korea.
Step 5: Scan and submit the payment receipt.
Step 6: Wait for the payment confirmation.
You are now a member of Pag-IBIG!
How to Register Virtual PAG-IBIG Membership in South Korea Online
Step 1: Visit the PAG-IBIG Website here – https://www.pagibigfund.gov.ph/
Step 2: Scroll down and click the "Virtual PAG-IBIG Members" under e-Services.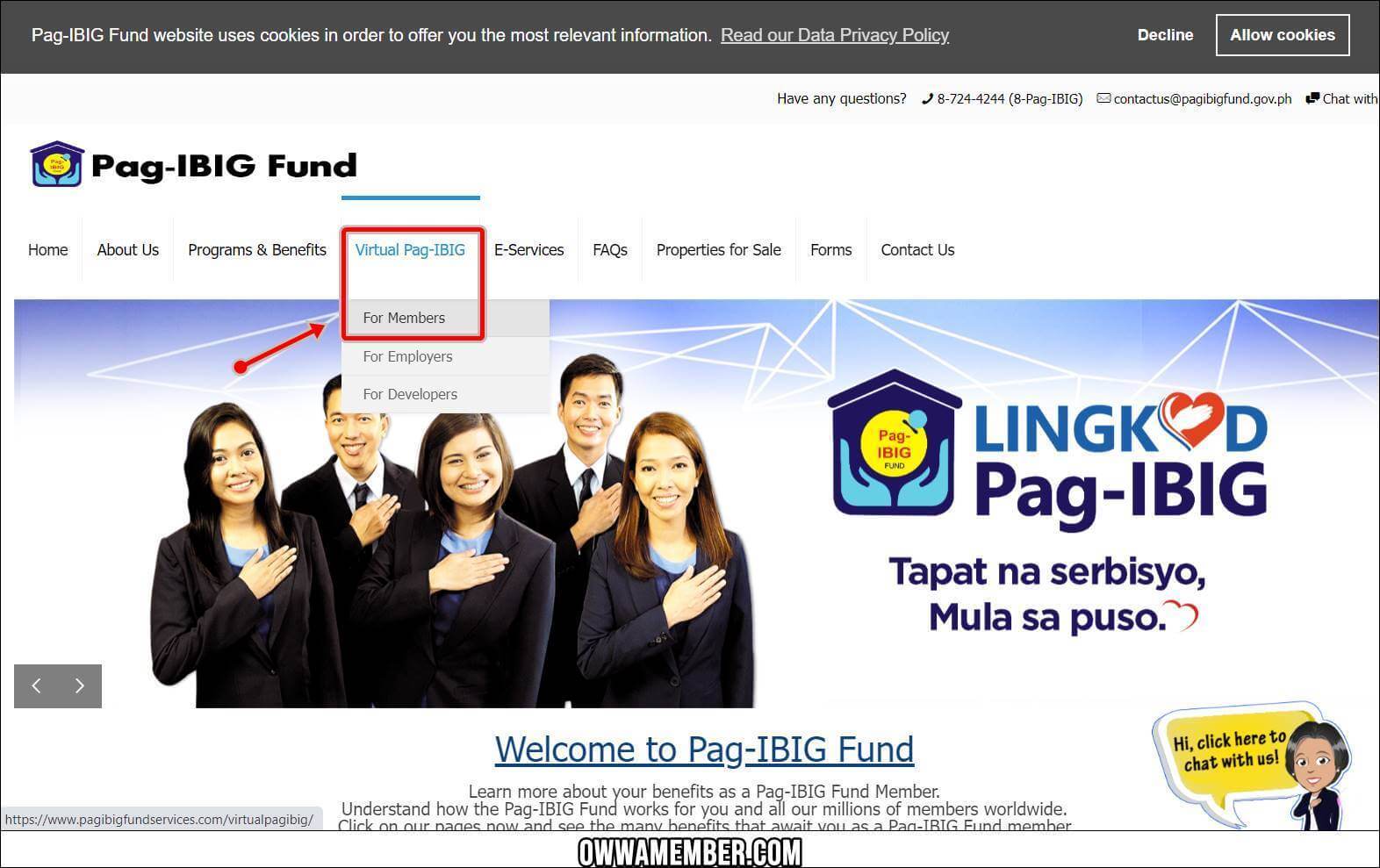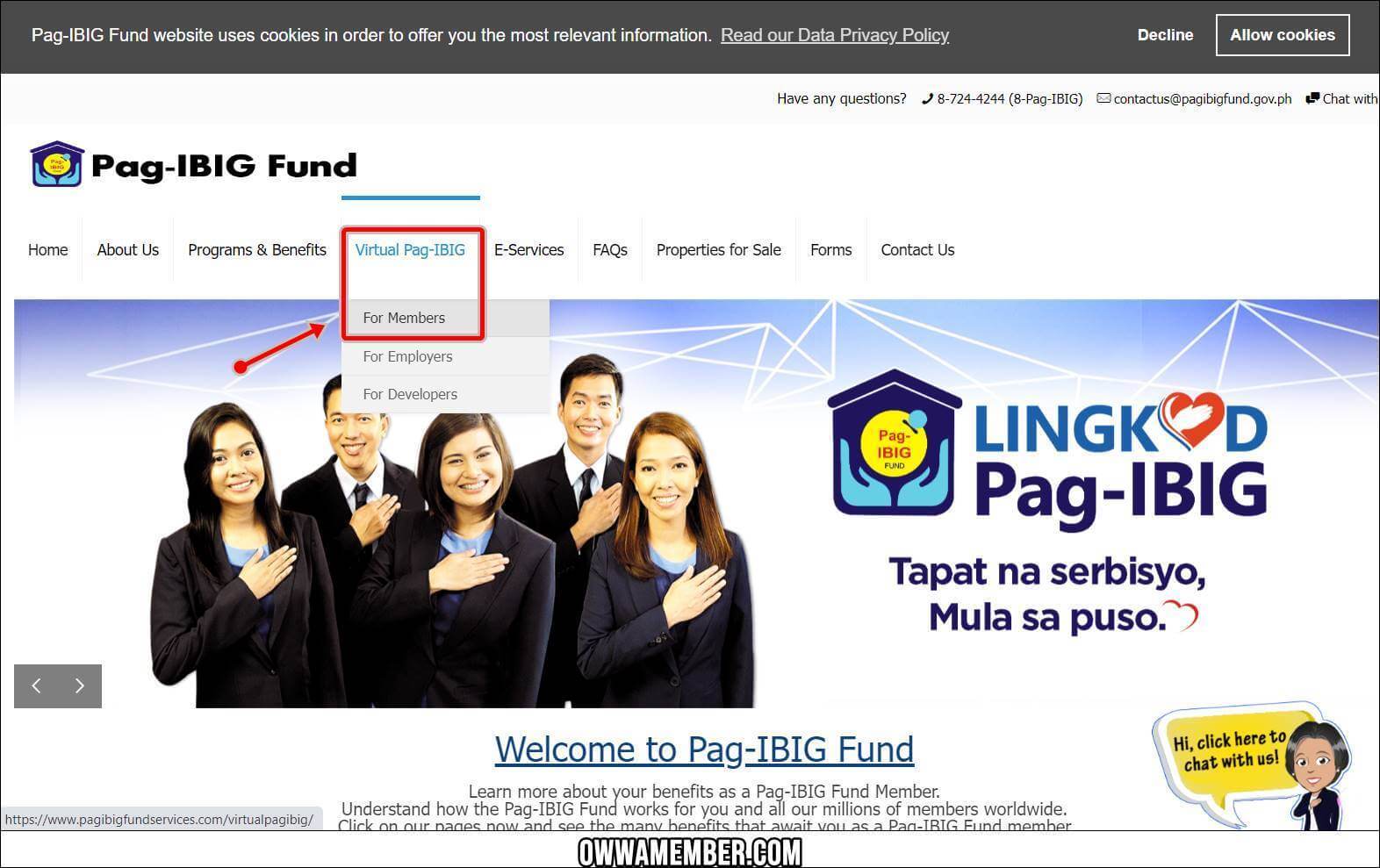 Step 3: Click "Be a Member" and "Register" buttons.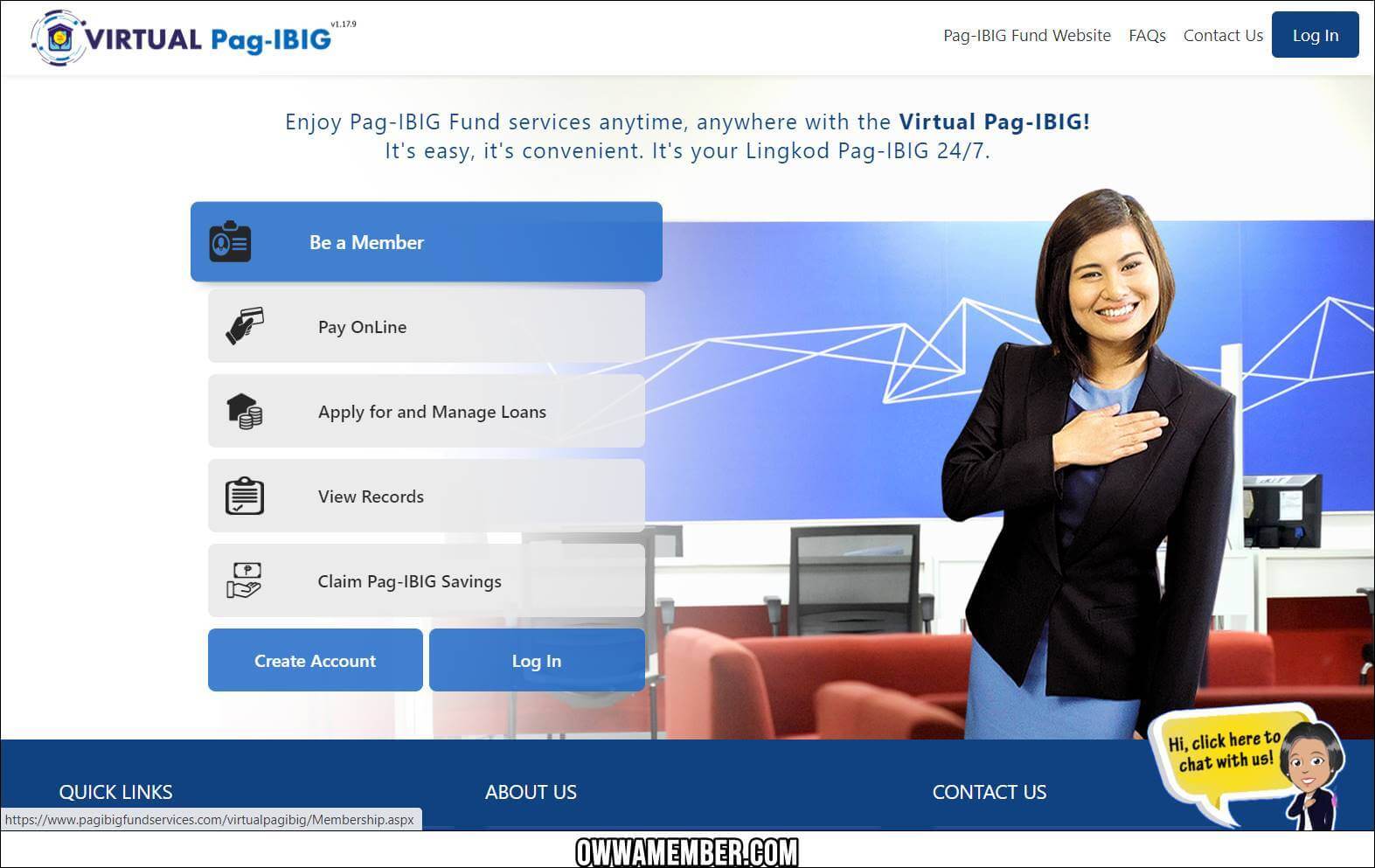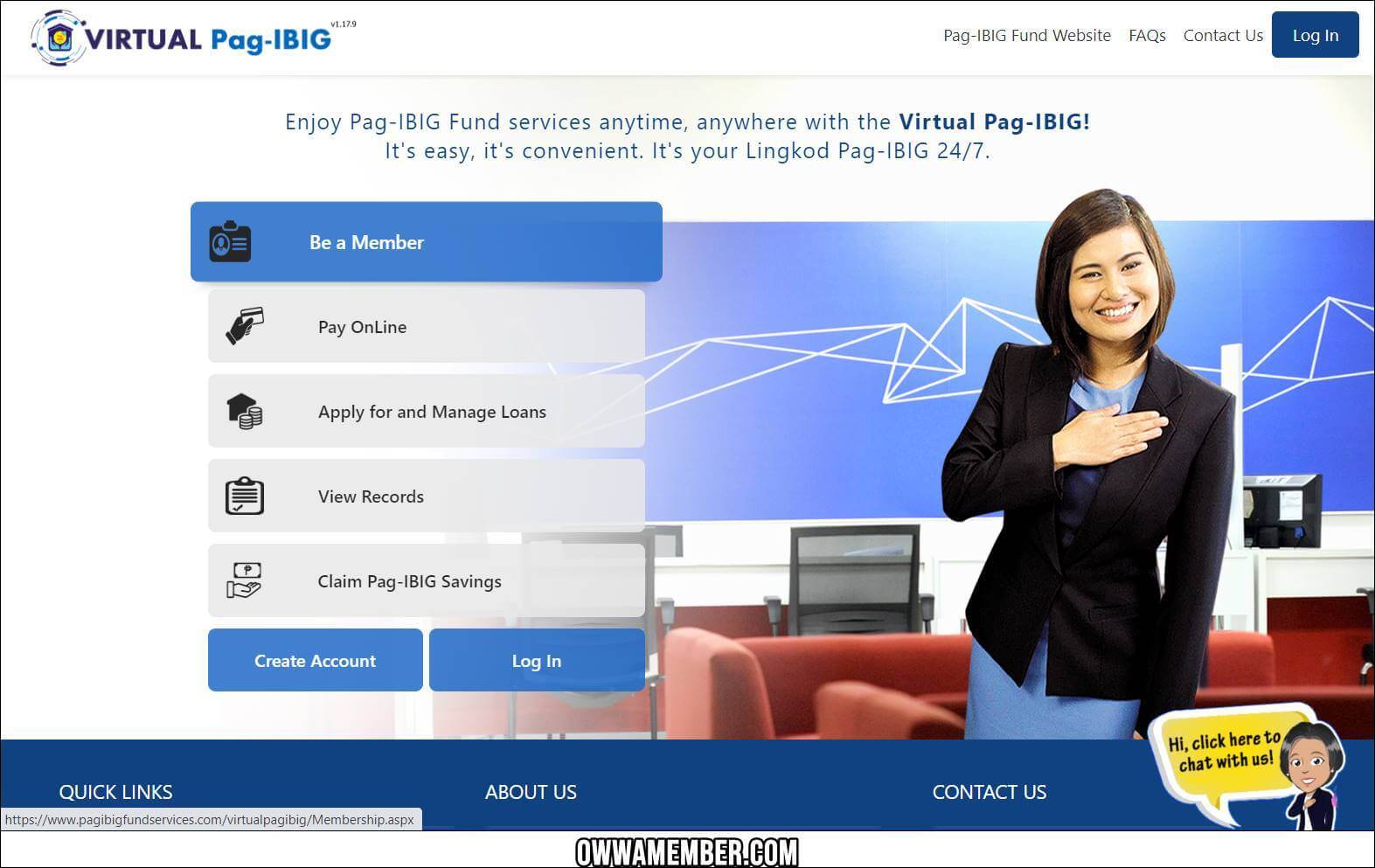 Step 4: Fill in all the needed information then click the "Submit" button.
Step 5: After that, fill in all the member information then click the "Next" button.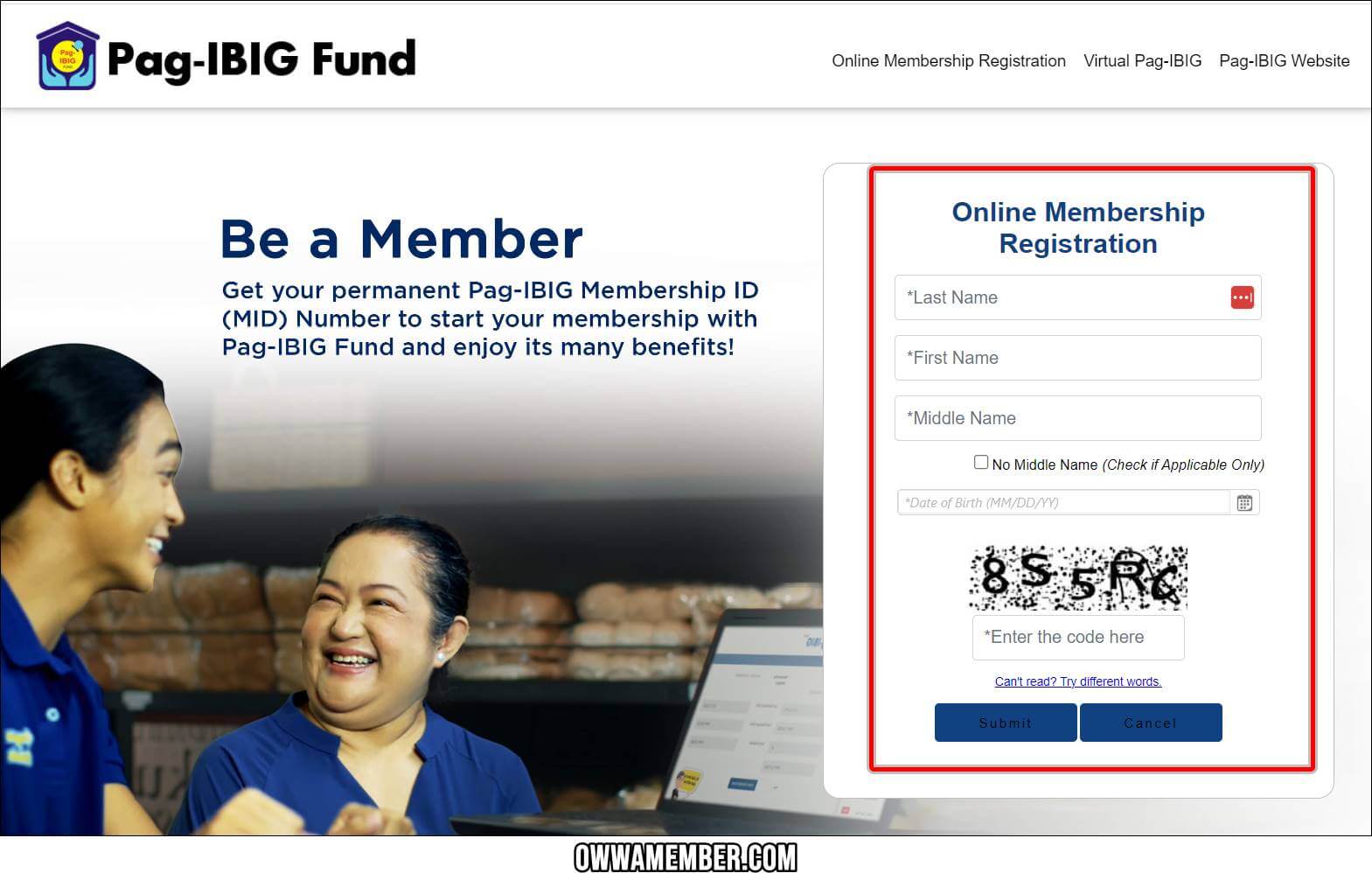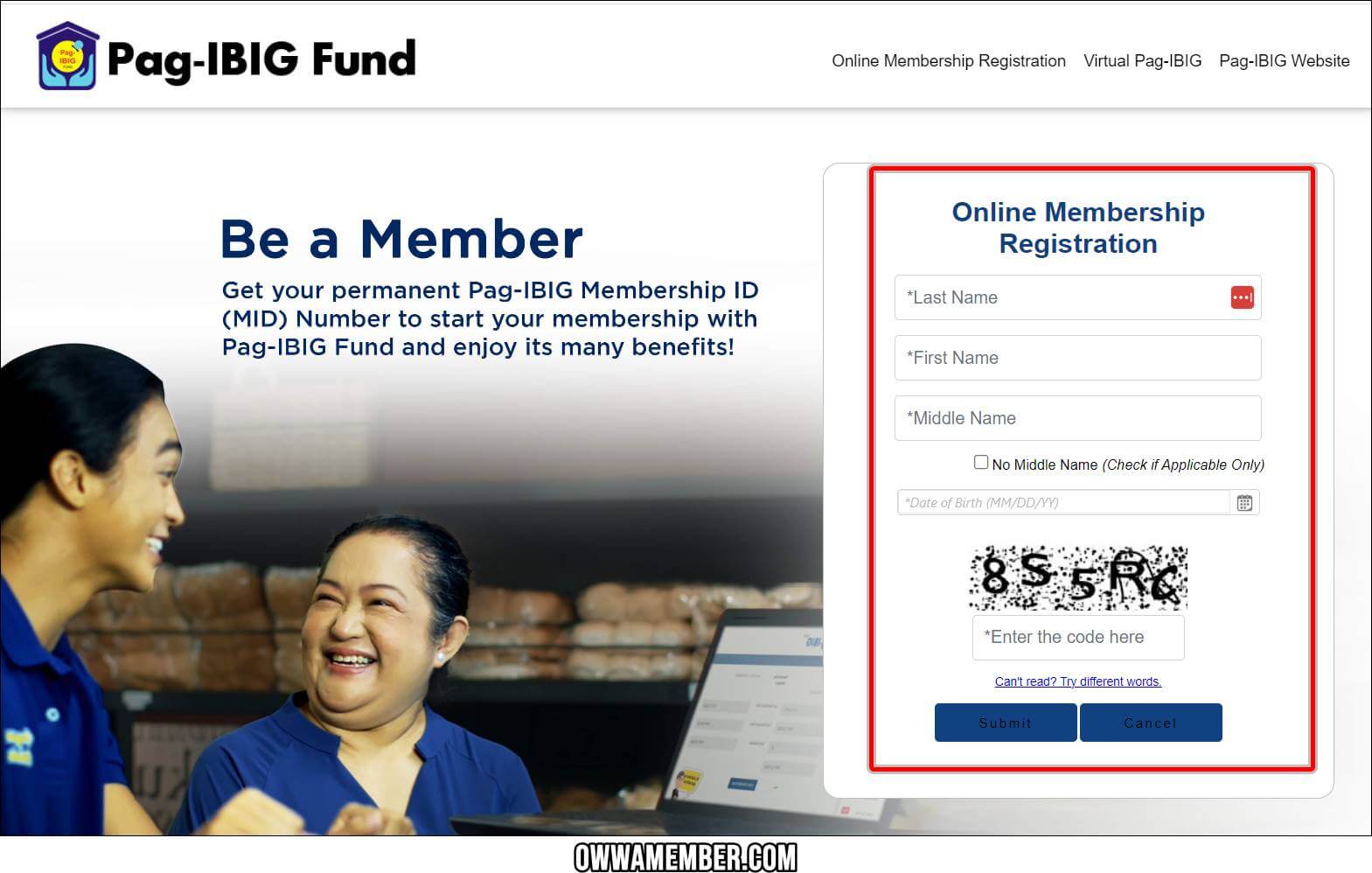 Step 6: Fill in all the information in Other info, choose the method of your payment, then click the "Next" button.
Step 7: Input your complete permanent and present address then click the "Next" button.
Step 8: Input your present contact details then click the "Next" button.
Step 9: Following that, input your beneficiary or family member and their information, click "Save" then click the "Next" button.
Step 10: Choose your membership category then click the "Next" button.
Step 11: Review all the details before clicking the "Submit Registration" button.
Step 12: There will appear a successful registration page.  Read it, then scroll down to get your membership data form, which should also include your RTN (Reference Tracking Number).
Step 13: Your official membership ID number will be texted to you by PAG-IBIG in a few days.
Step 14: You can now pay your contributions!
You can pay your contributions by opening the link and clicking the "Pay Online" button here – https://www.pagibigfundservices.com/virtualpagibig/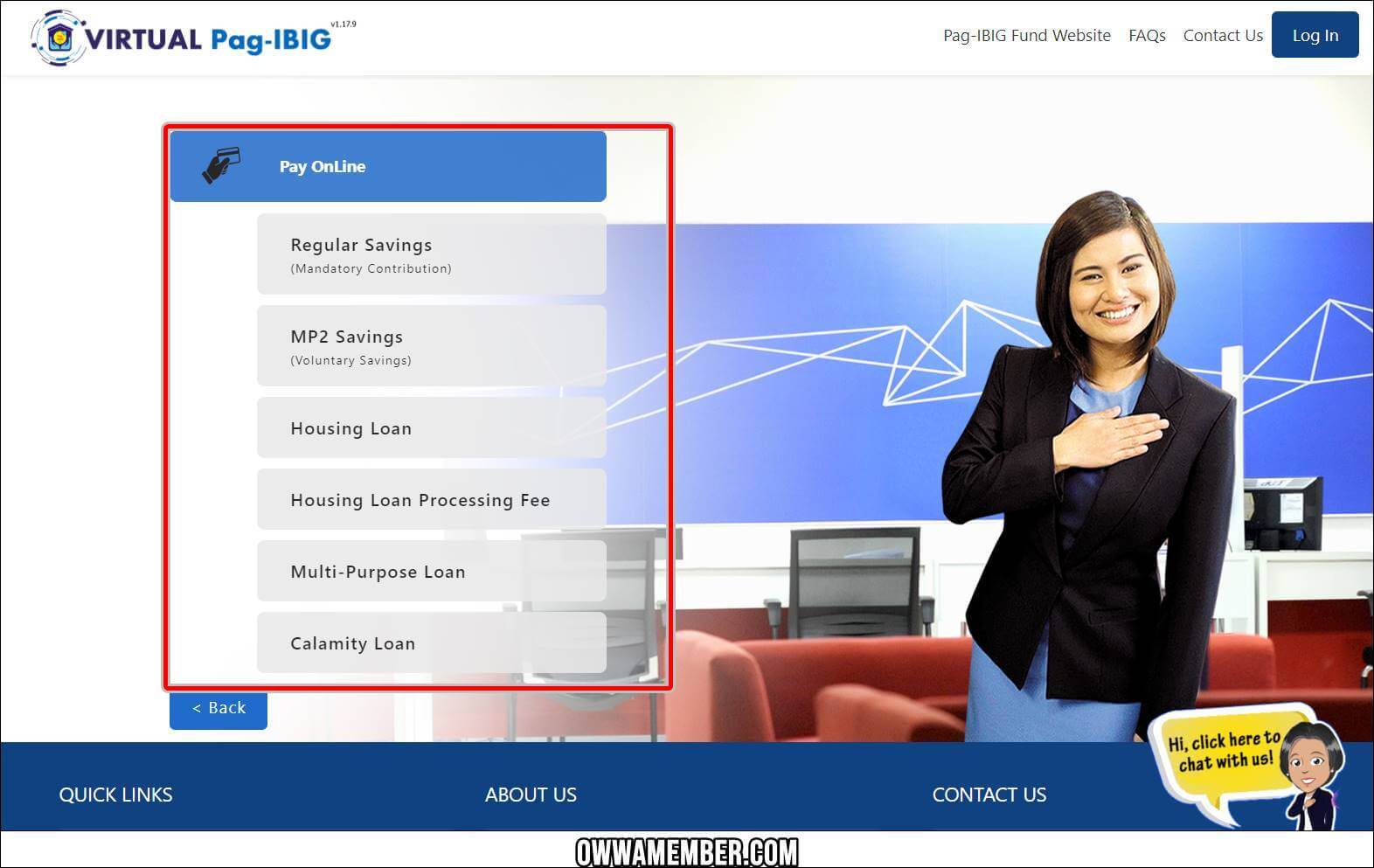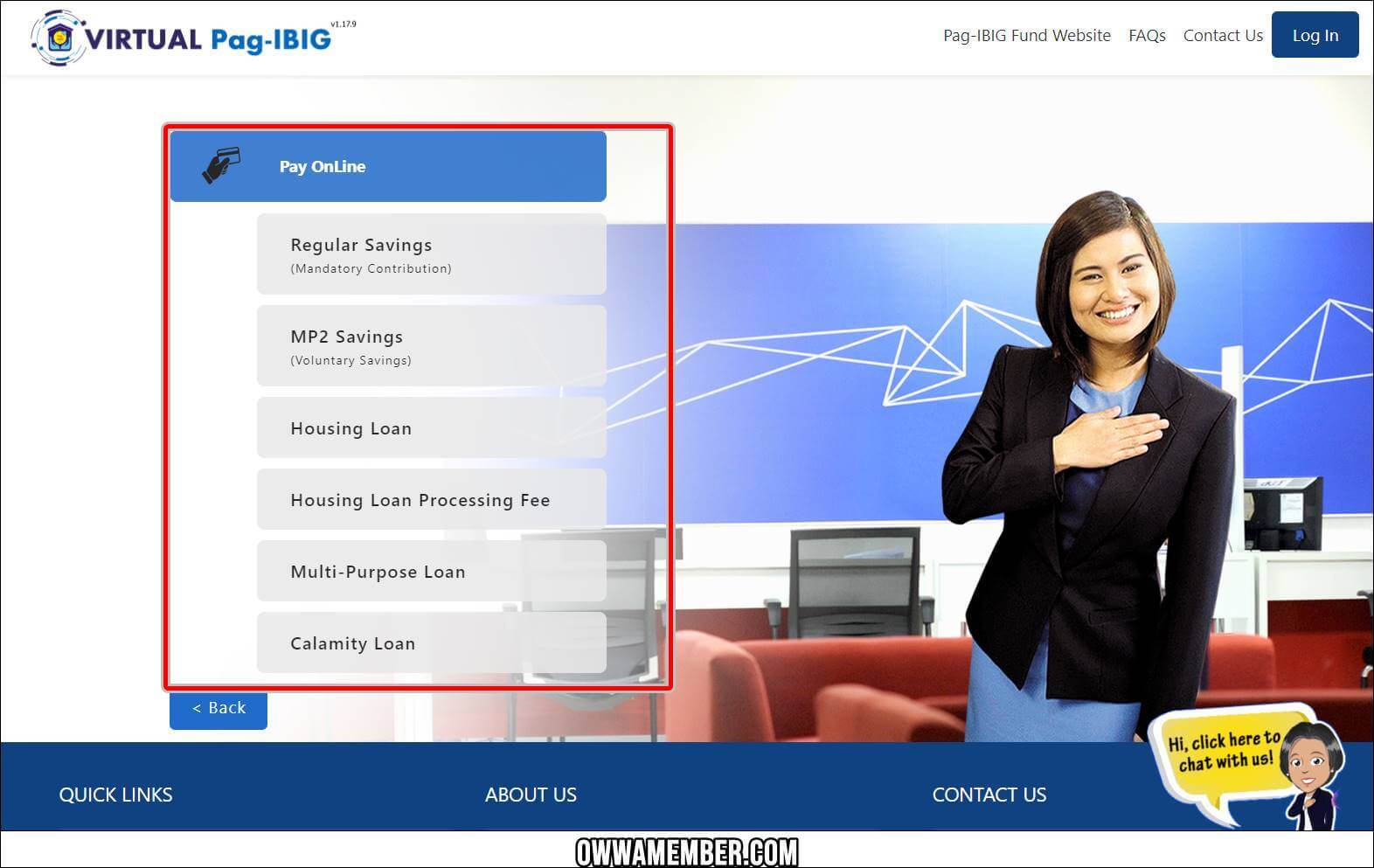 For more details, you can reach the Pag-IBIG Virtual Office – East Asia and Philippine Embassy in Korea via:
Note: Keep posted with Pag-IBIG East Asia's Facebook Page as they offer FREE Zoom Webinars regarding Pag-IBIG benefits and services.
Video: MAGKANO ANG DAPAT BAYARAN NG ISANG OFW SA PAG-IBIG?
One of the important requirements for acquiring OEC is Pag-IBIG membership. Watch the YouTuber Payong Kaibigan's video below to learn how much an OFW must contribute to Pag-IBIG. Although making Pag-IBIG payments is entirely optional, it is necessary to do so in order to enjoy the benefits and services.
Frequently Asked Questions
If you have any further questions regarding "How to apply for and pay Pag-IBIG membership in Korea", see the list of frequently asked questions and answers below.
1. How does an OFW in Korea join Pag-IBIG?
There are numerous methods to join Pag-IBIG in Korea. You may apply online or e-mail vo_eastasia@pagibigfund.gov.ph to register and pay contributions.
2. Is it required to join Pag-IBIG?
Yes, as it is one of the requirements of OEC, OFWs, and migrant workers in Korea are required to join Pag-IBIG.
3. What benefits come with Pag-IBIG membership?
Members of Pag-IBIG are eligible for several kinds of benefits, including home loans, death, and disability insurance, as well as money to help pay for educational and medical expenses.
4. How frequently do I have to contribute?
You have a choice of making monthly, quarterly, semi-annual, or annual contributions. To keep the benefits active, you must make your contributions on a regular, monthly basis.
5. What happens if I don't make any more Pag-IBIG contributions?
Your Pag-IBIG benefits will be terminated if you stop making contributions to the account. The needed contributions plus interest must be paid to reactivate your account.
6. When is it possible for a Pag-IBIG member who is enrolled in Pag-IBIG (1) to withdraw his or her contributions?
After 20 years of Fund membership and 240 monthly contributions, a member is eligible to claim his Total Accumulated Value (TAV).
Under the following legal justifications, a member may also take their savings before the 20-year maturity:
Death of the member
Insanity
Optional withdrawal after 10 or 15 years of continuous contributions
Permanent departure from the country
Permanent or total physical disability
Retirement
Termination from service by reason of health
7. Where can I pay my Pag-IBIG contributions in Korea?
You can pay your contributions at any authorized remittance center in Korea.  You can ask and e-mail vo_eastasia@pagibigfund.gov.ph for the list of authorized remittance centers.
8. What is Korea's Pag-IBIG email address?
You can reach and email vo_eastasia@pagibigfund.gov.ph for Pag-IBIG registration, contributions, and inquiries.
Summary
Filipino migrant workers and OFWs in Korea can save a lot of money by registering for Pag-IBIG. Pag-IBIG provides OFWs with the financial security as well as assistance they need to improve their lives through its extensive benefits and services. OFWs in Korea may submit an application for membership in Pag-IBIG online using the Pag-IBIG website or send an e-mail to vo_eastasia@pagibigfund.gov.ph.
If you want to get the most out of your membership with Pag-IBIG, it's important to become familiar with all of its benefits and services. You can contact Pag-IBIG or the virtual Pag-IBIG office in Korea, through their customer service hotline, email address, or websites if you experience any difficulties registering for membership or making the most of your membership's benefits.