As an OFW, it's comforting to know that support will arrive when you need it, such as when you're experiencing job-related concerns or problems while living abroad. One such case is when you get into an accident and you end up with an irreparable injury at work. Make sure that you have your OWWA membership active so you can claim some disability benefits if you get into an accident.
Also Read: How to Claim OWWA Calamity Assistance?
The Overseas Workers Welfare Administration (OWWA) is in charge of this. As an OFW, this government department is responsible for developing and implementing policies that protect your interests. There will be a variety of financial aid and other OWWA benefits before, during, and after your overseas assignment. One of the varieties of financial aid is OWWA Disability and Dismemberment Benefits that provide cash benefits up to PHP 100,000.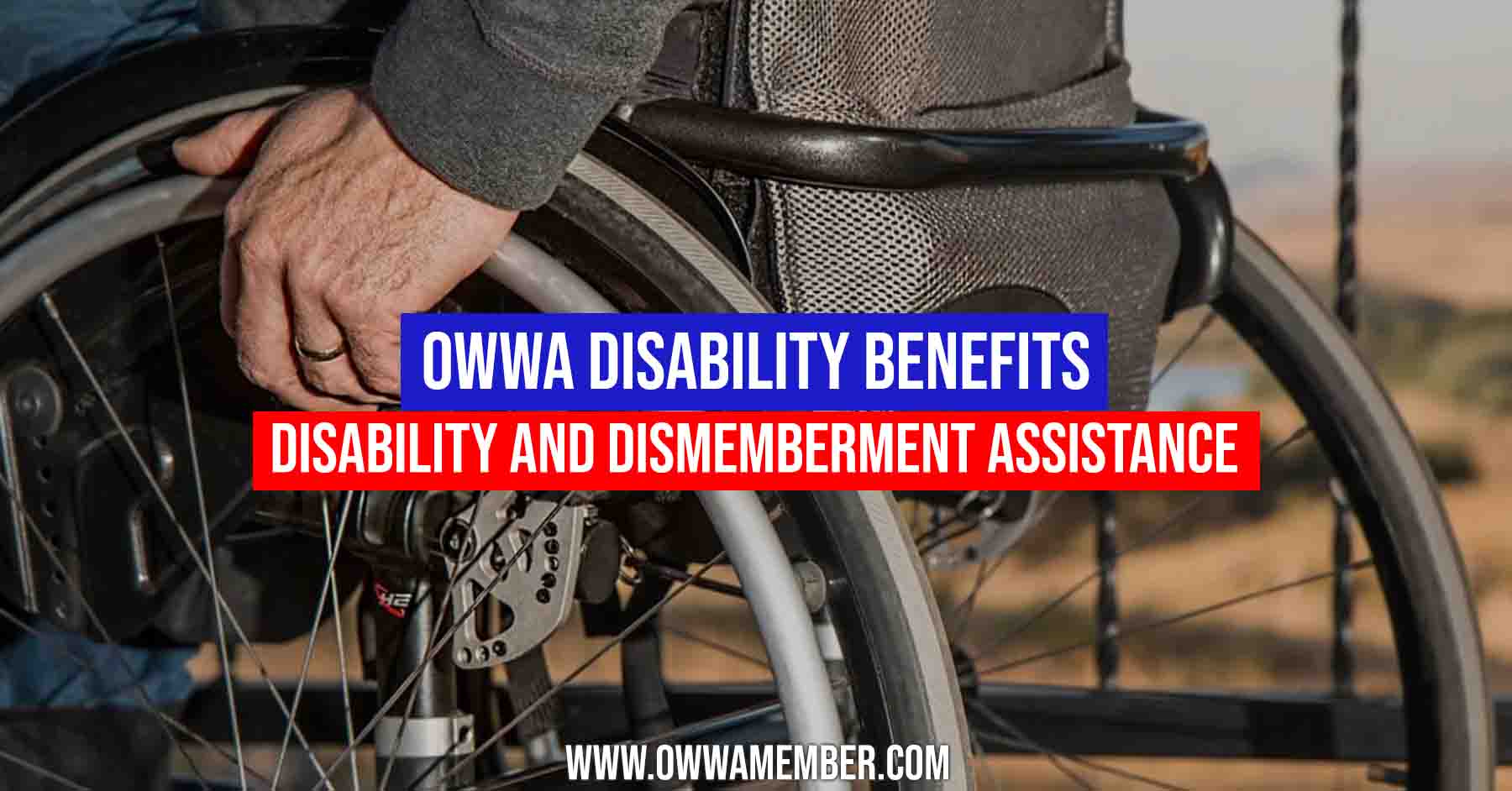 What is OWWA Disability and Dismemberment Assistance?
The OWWA Disability and Dismemberment Benefit is a cash benefit provided to OWWA members who have suffered a permanent partial or complete disability as a result of an accident.
For partial disability, OWWA benefits range from PHP 2,500 to PHP 25,000, and for complete permanent disability, from PHP 50,000 to PHP 100,000.
What are the Qualifications for Disability Assistance?
In case you are wondering who are qualified to get the disability assistance from OWWA, below are the following eligibility requirements:
Active member
Land based OFW
Sea based OFW
OFW with partial disability as a result of an accident
OFW with complete disability as a result of an accident
What are the Requirements of OWWA Disability Benefits?
So in order for you to claim insurance for disability or dismemberment, please make sure to complete the following documents:
Seaman's Identification Record Book or Passport (for seafarers)
One 1×1 ID photo
OFW Membership Record
Foreign medical certificate translated into English
The medical certificate with medical examination method issued by an attending physician in the Philippines
Example:
X-ray
MRI
CT scan
Other related medical examination
For seafarers:
Accident Report or;
Master's Report
For authorized representatives:
A letter of authorization from an OFW
Valid ID from the OFW
Valid ID from the claimant
How to Apply for OWWA Disability Benefit?
Below is a step by step guide on how you can apply for disability and dismemberment assistance:
Get an application form from the nearest POLO-OWWA office or OWWA office.
Complete all of the documentation specifications.
Submit all documents to the nearest OWWA Office
Wait for the call from OWWA for your disability and dismemberment benefits.
Important Things to Know about Accident Benefits – OWWA Disability Claims
Here are some other important things to know when you apply for OWWA disability insurance:
This assistance is provided to OFWs within the duration of their contract.
For the purpose of tracking the status of the application, the applicant will receive a serial reference/tracking number via SMS or email.
Applicants who submitted incomplete or invalid requirements will be informed of the missing/invalidated requirements via SMS or email.
To receive the assistance, eligible of OWWA disability and dismemberment benefits must have an active account number in their name. Otherwise, you'll have to open a savings account in the name of your child or relative.
Within two (2) weeks of the application being accepted, assistance will be transferred directly to the OFW applicant's account or to his or her designated beneficiary via bank transfer or electronic payment facility.
NOTE: You may contact your nearest OWWA regional office through their respective Facebook page or here: https://www.owwa.gov.ph/index.php/contact-us.
Frequently Asked Questions
Here are some questions and answers about the OWWA disability benefits. Please be guided accordingly:
1. How would I know if my application has been accepted?
Once the application is accepted, you will receive a call, text, or email from the DOLE or OWWA regional offices that cover the applicant's area.
2. What amount is the monetary assistance?
For partial disability, OWWA benefits range from PHP 2,500 to PHP 25,000, and;
For complete permanent disability, from PHP 50,000 to PHP 100,000.
Video: OWWA Benefits for OFWs
To get an idea of the full list of benefits and services for OFW OWWA Members, please check out the video below:
Summary
If you get into an accident, you may apply for this OWWA disability claim. Do not forget to keep your account active as this is only a minimal contribution every 2 years. This is an OFW's insurance form that is very affordable and you get a number of benefits based on existing and new projects.