In the latest episode of OWWA At Your Service uploaded on February 26, 2021, the team from OWWA headed by OWWA Deputy Administrator, Mocha Uson, discussed the topic of DOLE-AKAP. OWWA NCR Director, Ma. Teresa "Matet" B. Capa, also participated in the discussion and also shared tips and things to know about the DOLE-AKAP program for OFWs who have lost their jobs due to the pandemic.
Also Read: How to Become an OWWA Member?
According to the latest video uploaded on the official OWWA FB Page, it's been almost a year since the community quarantine has been implemented in the Philippines due to the COVID-19 pandemic. So there have been a number of Filipinos who have been affected and have lost their jobs or have not been given salaries. OFWs can get assistance via the DOLE-AKAP program. Please check out the summary of the discussion below.
This episode is aimed to answer the following questions:
How to Avail DOLE-AKAP?
Who can apply for DOLE-AKA?
What is the application process of DOLE-AKAP?
Check out this summary below to learn more information about this program.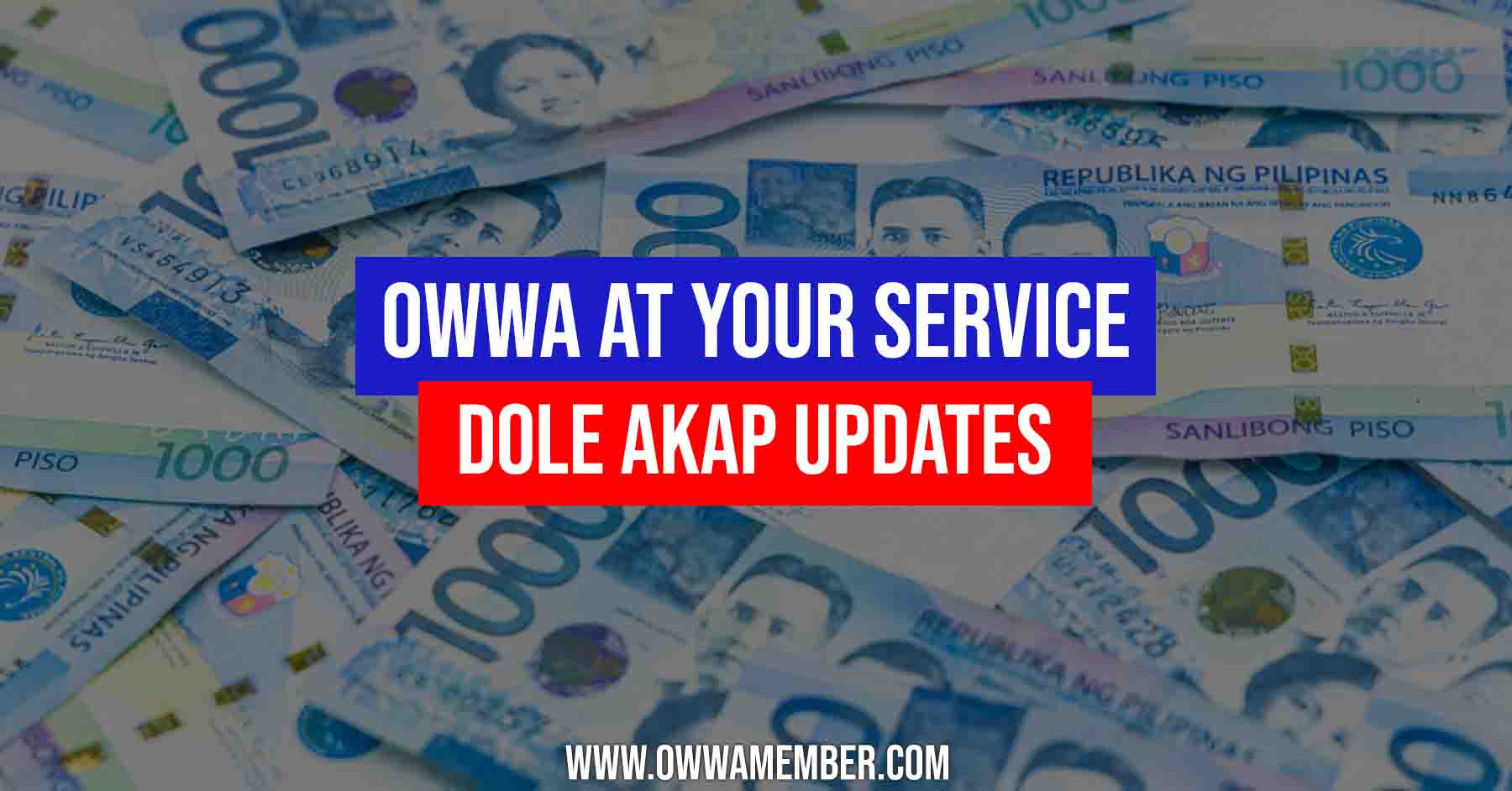 How to get DOLE-AKAP and Who Can Apply?
500,000 OFWs have been sent home to the Philippines as they have lost their jobs. Being the primary agency, OWWA has launched different programs including DOLE-AKAP program – which provides one-time cash assistance worth 10,000 php to all OFWs who have been affected due to COVID-19
Also Read: DOLE – Department of Labor and Employment Philippines – Purpose, Functions and Responsibilities
Since February 3, 2020, over 291,323 OFWs have received DOLE-AKAP assistance and this program is still ongoing.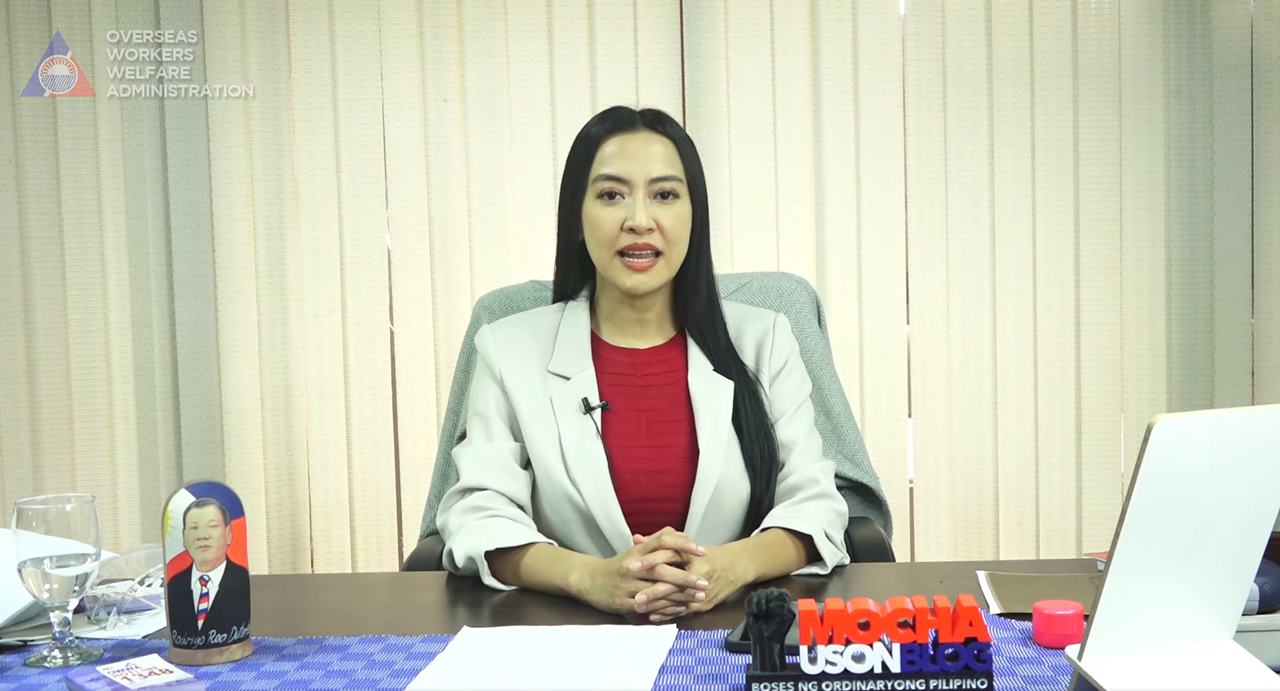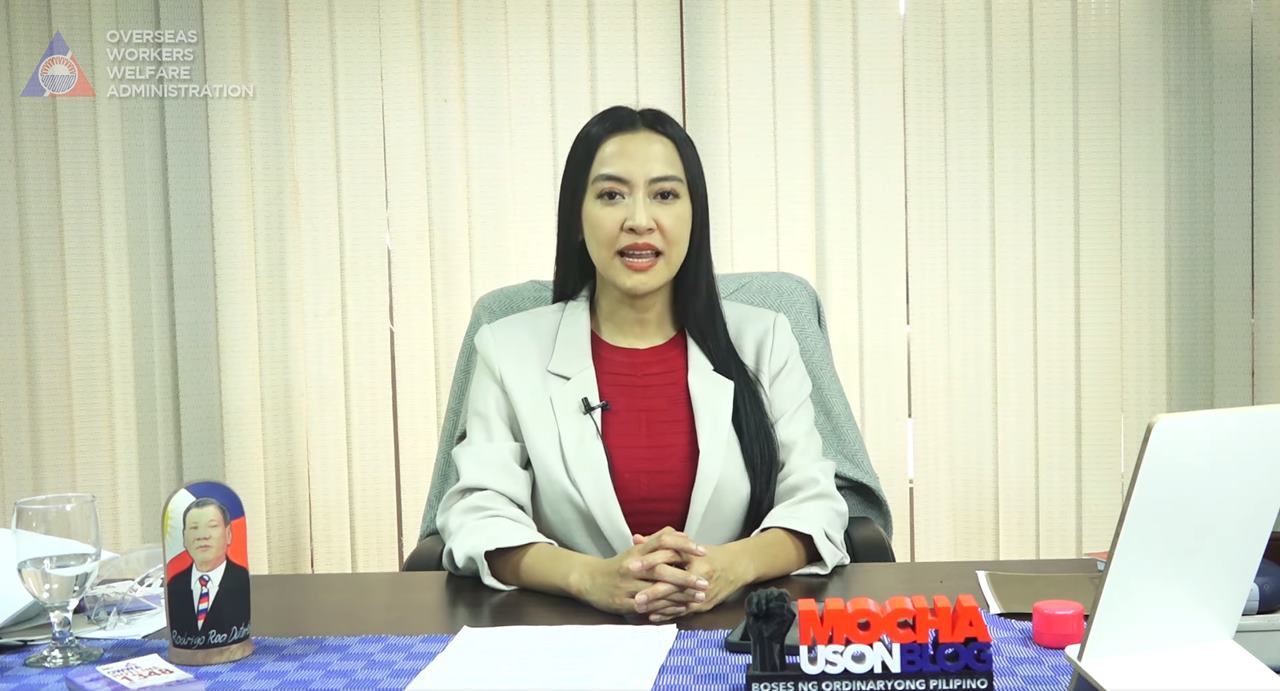 OWWA NCR Updates
OWWA NCR Director, Matet Capa provided updates about OWWA members in the National Capital Region (NCR). Ever since DOLE-AKAP was launched, NCR has 61,227 beneficiaries or equivalent worth of PHP 612,270,000 and this amount is tallied since this program was launched from April 2020 to February 24, 2021.
How to Avail DOLE-AKAP?
To avail of the DOLE-AKAP assistance program, here are the steps:
1. Apply Online via channels for OFWs who have gone home:
OFWS who are in the Philippines before November 30, 2020  – go to dole-akap.owwa.gov.ph
OFWs who are in the Philippines from November 30, 2020 onwards – apply online via oasis.owwa.gov.ph
2. Complete the information needed and attach the required documents such as:
passport copy
airline ticket copy
boarding pass or arrival stamp in the Philippines
valid OEC certificate
active contract or visa
proof of active work contract
or proof of loss of employment (if no termination letter, summary letter with cause of loss of employment due to COVID-19
3. Once received, OWWA will evaluate the completeness/correctness. All successful applicants will be endorsed to DOLE-NCR
4. DOLE-NCR will process the payout. If qualified according to the policy, the cash assistance will be provided to the service providers: Palawan Express or MLhuillier.
5. Service Providers (Palawan Express or MLhuillier) will text the reference code mentioning that the OFW can claim the cash financial assistance.
6. Bring valid ID/passport as proof of identity plus reference code to the Service Provider.
How to Follow up on my DOLE-AKAP Application in NCR?
Check the status of your DOLE-AKAP application via doleakaptracker.owwa.gov.ph if it is approved, processed, or with the service provider
For OFWs who applied for DOLE-AKAP, you can also call NCR OWWA Hotline Numbers:
OWWA-NCR Telephone Number: 09666250016
Reintegration Unit – 8834-0719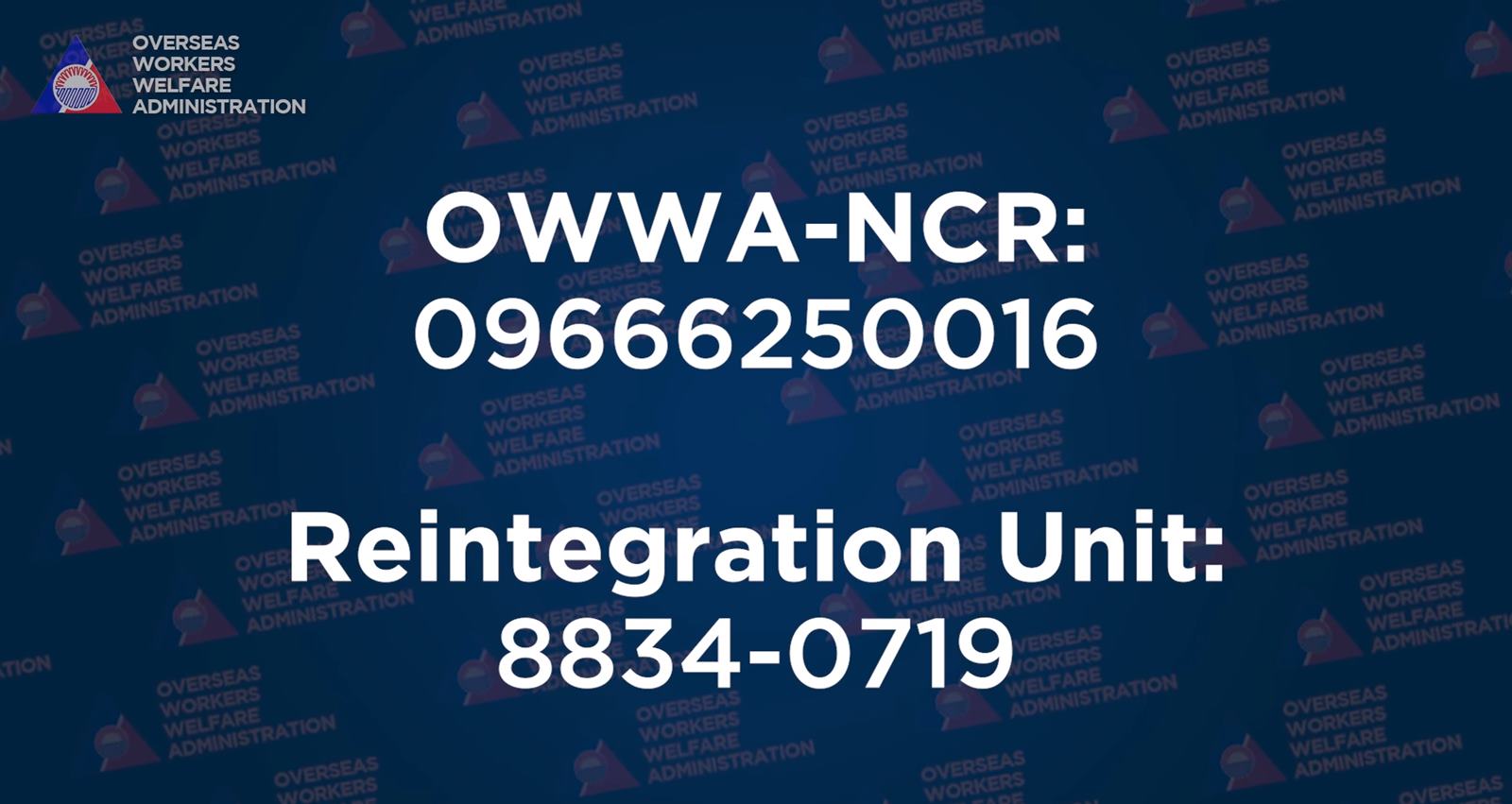 What if I am NOT Qualified for DOLE-AKAP?
DOLE-AKAP is only applicable to OFWs who have come home to the Philippines due to being affected by COVID-19. In case you are NOT qualified, there are other existing programs of OWWA that OFWs can avail.
Examples of other distressed OFW welfare cases include:
Not being paid salary
Not finished contract
Abused workers
Other OWWA Programs
The other programs Filipinos can avail of include the following below.
Balik-Pinas Balik-Hanapbuhay Program
This is a livelihood assistance program where members will be given financial assistance. Here are the requirements:
ACTIVE OWWA members can get a maximum of PHP 20,000
For INACTIVE OWWA Members, but MORE THAN 1 contribution, you can get a maximum of PHP 10,000
For INACTIVE OWWA Members, but only 1 contribution, you can get a maximum of PHP 5,000.
Balik-Pinay Balik-Hanapbuhay
This program is available only for women undocumented/displaced OFWs. Available only for women who have been displaced or who are undocumented.
For OFWs who have active membership and have children going to college
Education for Development Scholarship Program (EDSP)
an OWWA scholarship granted to qualified dependents of active OWWA members who intend to pursue a 4-5 year baccalaureate course in any preferred colleges/universities. This covers a financial assistance of PHP 60,000.00 per school year.
OFW Dependent Scholarship Program (ODSP)
Educational assistance of P 20,000.00 per school year to qualified dependent of an active OWWA member-OFW whose salary is not more than US$600.00
Seafarers Upgrading Program (SUP)
Available for seafarers who want to upgrade their skills by studing TESDA accredited courses. This includes job-related training assistance for upgrading courses of up to PHP 7,500.
Skills for Employment Scholarship Program (SESP)
Families and dependents of OFWs who want to upgrade their skills. SESP offers financial assistance of up to PHP 14,500 per course for a TESDA training program for active OWWA members and their dependents.
So there's a lot of programs under OWWA where OFWs can apply if they are not qualified for the DOLE-AKAP program. There are more projects available and you can just visit the website (owwa.gov.ph) for more details.
We hope this summary helps clarify to those who have questions and those who want to learn more information about the programs and benefits under OWWA.
DOLE-AKAP Testimonial from an OFW
On another note, this episode also featured a person who has received the DOLE-AKAP assistance. He shares the details of his application for the DOLE-AKAP program online and how he received the cash assistance.
The OFW mentioned that the application was easy, but then it was a 'waiting game' because he received it after 3 months. Even if it took some time to process, the cash assistance has still helped them in some way.
He hopes that OWWA has more programs and benefits available for OFWs as they have been truly affected by the pandemic.
How to Renew Reactivate OWWA Membership
In order to renew/reactivate your OWWA membership, you can simply download the OWWA App and renew your membership via mobile app online.
OWWA Contact Information
If you have any questions, you may visit the official website of OWWA which is www.owwa.gov.ph or call the OWWA Hotline – 1348
Video: OWWA AT YOUR SERVICE DOLE-AKAP
Watch the replay video below that was uploaded on the official FB Page of OWWA so you can watch a recap of this webisode:
Kabayan, usapang DOLE-AKAP tayo ngayon.
Paano makaka-avail ng DOLE-AKAP? Sino-sino ang pwedeng mag-apply sa program na ito at papaano ang proseso ng aplikasyon?
Sabay-sabay nating alamin kasama si DA Mocha Uson at OWWA NCR Director Matet Capa, dito lang sa OWWA AT YOUR SERVICE.
Next week, abangan po si OWWA Region VII Director – Ms. Mae Codilla para sa usaping TABANG OFW at PROJECT EASE.
The above details are the pointers that were discussed based on the topic of DOLE-AKAP in the OWWA At Your Service episode. You may catch the full video below or on their official Facebook Page: https://facebook.com/OWWAofficial