The Philippine Red Cross is one of the largest humanitarian organizations in the country, providing lifesaving and life-changing services to Filipinos in need. Founded in 1947, the organization works towards promoting humanity, alleviating human suffering, and protecting human life and health.
Also Read: PCH – Philippine Heart Center – Purpose, Functions and Responsibilities
The Philippine National Red Cross provides emergency assistance in times of disaster and calamity, provides first aid services, blood transfusions, health programs, psychosocial support to vulnerable children and communities, as well as educational activities that promote international humanitarian law.
Its Blood Services Program also ensures a safe and secure supply of blood for medical purposes through nationwide collection efforts. Since its establishment over 70 years ago, the Philippine Red Cross has been a steadfast partner for progress, with countless stories of courage and hope to tell.
The Philippine Red Cross (PRC) has roots that traces back to the Philippine revolutionary days. It is well-known for being the Philippines' premiere humanitarian organization whose commitment lies in the protection of life and dignity of vulnerable indigent Filipinos.
As an independent and autonomous Non-Government Organization (NGO), the PRC was created to prevent diseases, promote health, safety, and wellness, and mitigate human suffering in the Philippines, regardless of status. Let this guide help you learn more about the Philippine Red Cross (PRC) as well as what it does for you and the rest of the Filipinos nationwide.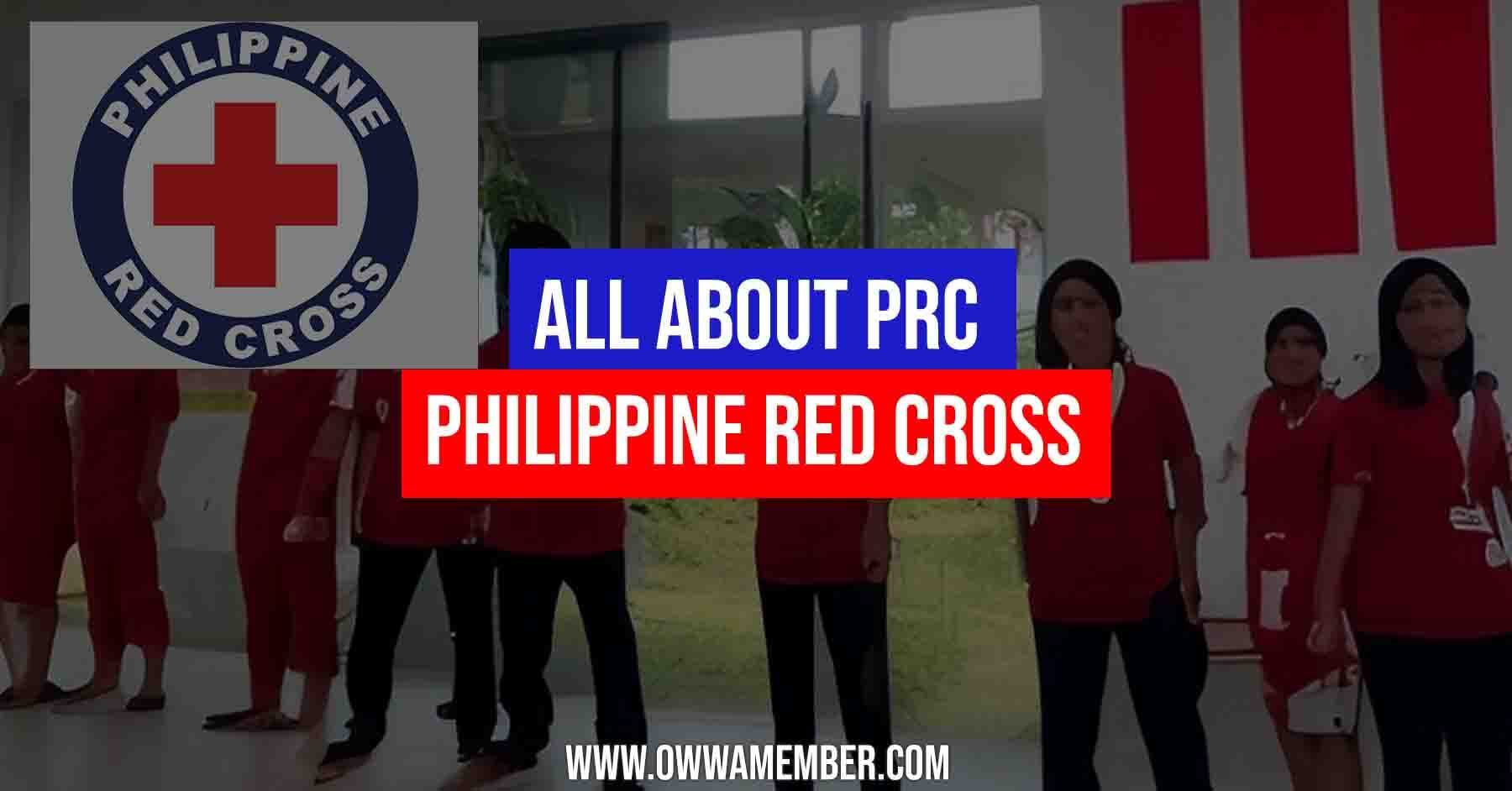 What is the Philippine Red Cross (PRC)?
PRC stands for the Philippine Red Cross—the premiere humanitarian organization in the country operating independently as a non-government organization (NGO). It is an organization tasked to help the Philippine government carry out the country's obligations and adherence to the Geneva Conventions and International Red Cross and Red Crescent Movements.
In all its 75 years of existence, the PRC has built a reputation of living through many changes—be it in providing blood and in disaster-related activities or in uplifting the conditions of the country's most vulnerable. It is manned by professionally trained men and women who are willing and able to lend a helping hand to those who need it, whoever, whenever, and wherever they may be.
Also Read: PhilHealth – Philippine Health Insurance Corporation – Purpose, Functions, and Responsibilities
History of the Philippine Red Cross
The story of the Philippine Red Cross (PRC) is a story that features men and women from all walks of life who have dedicated themselves to the service of humanity. It's a long tale filled with stories of hundreds of thousands of ordinary people who lived through many changes, be it in the face of disasters or calamities.
In the Philippines, the story of how PRC came to be traces back from the revolutionary period in 1899, at the time of the Malolos Republic. It was originally an independent National Association of the Red Cross (NARC), until they sought recognition from the Committee of Five and International Red Cross and Red Crescent Movement (ICRC) in the 1900s.
On August 30, 1905, the American Red Cross (ARC) established a Philippine branch, and later recognized the NARC as one of its official chapters in 1917. In 1934, an independent Philippine Red Cross was established, though they couldn't sign the Geneva Conventions and secure the recognition of the ICRC because the Philippines remains as a commonwealth to the United States. When the Japanese came, they simply established their own version of the Philippine Red Cross so they'll have someone to care for their internees. After Manila was liberated, the local Red Cross officials and the ANRC re-established an independent Red Cross.
By 1947, the Republic Act 95, otherwise known as the PRC charter, was signed. Two years later, they received recognition from the ICRC, held an inaugural ceremony, and became a bonafide member of the League of Red Cross and Red Crescent Societies.
By 2009, the Philippine Red Cross Act of 2009 or the Republic Act No. 10072 was signed into law, confirming its conformity with the Geneva Conventions of 1949 and their additional protocols, the Statutes of the International Red Cross and Red Crescent Movement, as well as its stand as a "voluntary, independent and autonomous non-governmental society auxiliary to the authorities of the Republic of the Philippines in the humanitarian field." The name also changed from "Philippine National Red Cross" to "Philippine Red Cross."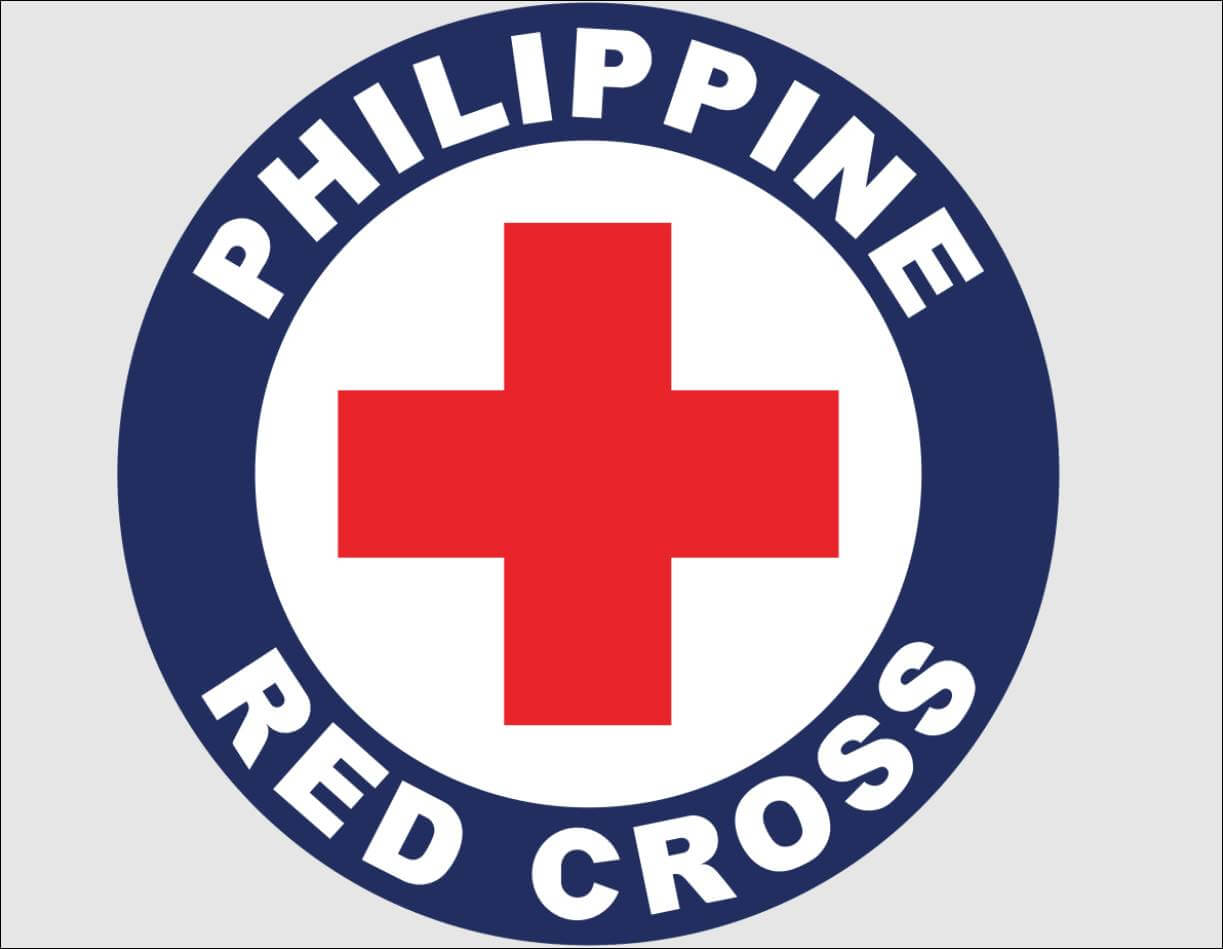 The Philippine Red Cross operates with the following mission, vision, and functions:
Mission
The Philippine Red Cross (PRC) has always operated with the desire to provide a sustained and effective humanitarian service committed to build resilient communities, and run by well-trained and dedicated staff and volunteers. Each act has been imbued with integrity and equipped with the necessary logistics and the maximum usage of information technology even as the organization continues to expand its network in every part of the country to improve service delivery.
Vision
The Philippine Red Cross (PRC) operates the way it does in order to be the foremost humanitarian organization that is ready to meet the challenges and offer rapid delivery of humanitarian services to help prevent and alleviate human suffering and uplift the dignity of the most vulnerable.
Core Values
To date, the Philippine Red Cross still lives by the following core values:
Humanity
Impartiality
Neutrality
Independence
Voluntary Service
Unity
Universality
Functions
The purposes of the Philippine Red Cross (PRC) are as follows:
To cooperate with the public authorities in preventing diseases, promoting health, and mitigating human suffering through programs administered by the Philippine Red Cross (PRC);
To organize emergency relief operations and similar services to help the sick and the wounded of the armed forces in time of armed conflict;
To perform all duties resulting from the Philippines' adherence to the Geneva Convention;
To offer voluntary relief and serve as communication envoy between the Republic of the Philippines and their Armed Forces, and between other countries, their governments and people, and the Armed Forces of the Republic of the Philippines.
To establish and maintain a system of national and international relief service sustem in times of calamities.
To devise and promote services as may be found desirable in improving the health, safety and welfare of the people; and
To devise means to make every citizen and/or resident of the Philippines a member of the Philippine Red Cross.
To serve, in part, as one of the institutions supporting the National Disaster Risk Reduction and Management Council (NDRRMC)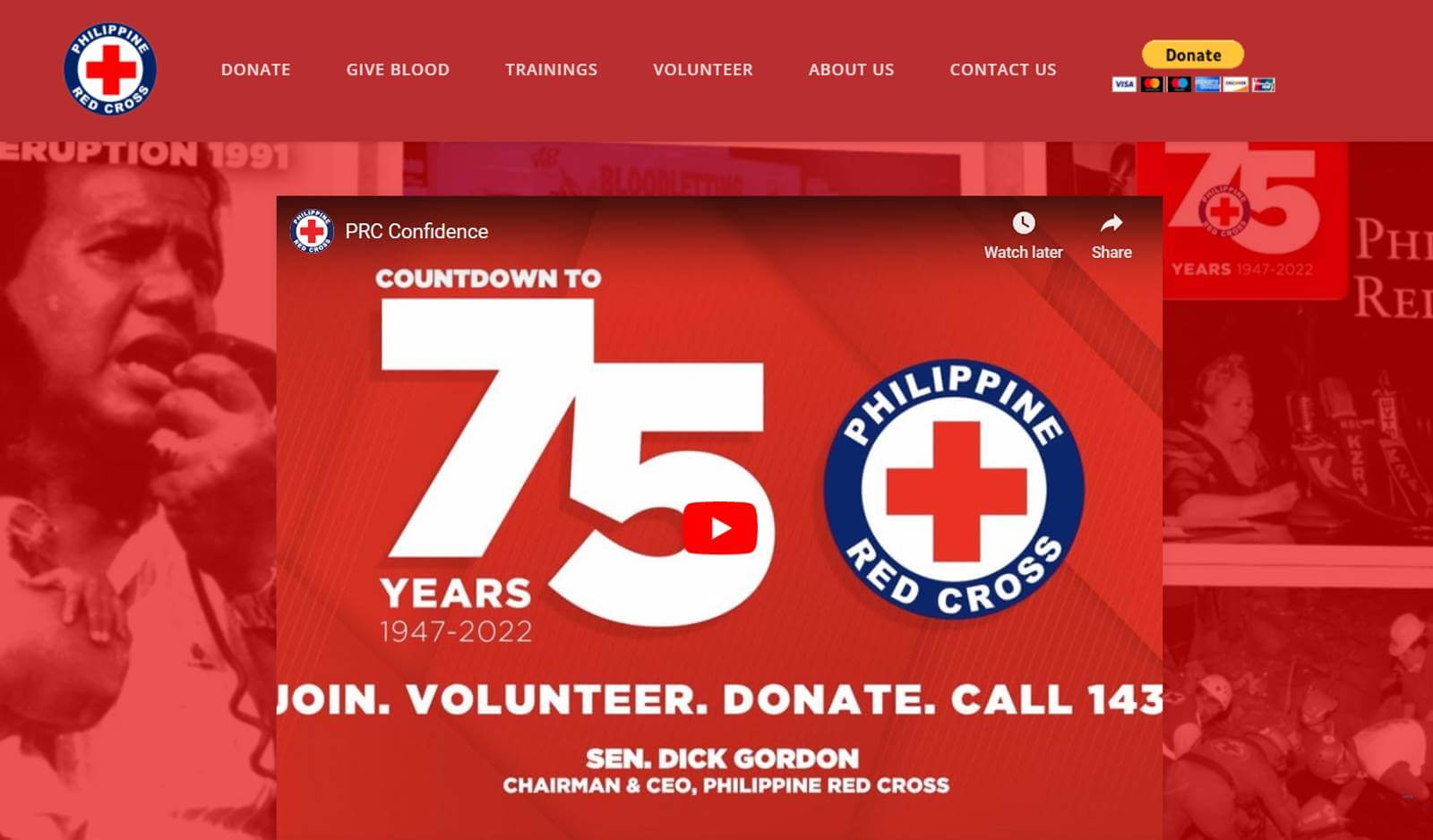 Programs and Services of Red Cross Philippines
At present, the Philippine Red Cross (PRC) offer six major services:
1. Blood Services
The PRC Blood Services makes use of current medical technologies in transfusion medicine, allowing the organization to grow into one that can provide a variety of blood products for hospitals and transfusion centers as well as those who need it.
2. Disaster Management Services
Red Cross disaster management services focuses on offering relief and meeting people's urgent disaster-caused needs. When a disaster threatens or strikes, the Red Cross provides shelter, food, health and mental health services, and bulk distribution of needed items to meet basic human needs. They also offer information and assistance to help connect them with others in a bid to support their recovery.
3. Safety Services
The Philippine Red Cross Safety Services helps save lives and strengthen communities, imparting hope and confidence along with practical skills. It is the premier provider of training and other products to help people respond to disasters and other life-threatening emergencies.
4. Health Services
Just like the Safety services, the PRC's Health Services are extensive enough to help strengthen the communities through training and other products.
5. Social Services
The Red Cross Social services refers to the support and care activities that help the people in cases of disaster or crisis situations. It includes emergency communication services, support for the sick and wounded, and assistance in obtaining emergency financial support.
6. Red Cross Youth and Volunteer Services
This involves the PRC programs that encourage people to share their resources, time, and effort, in a bid to make a positive change and reduce, if not alleviate, human suffering.
While all these embody the fundamental principles of the International Red Cross and Red Crescent Movement, the programs and services itself offer values to guide and inspire everyone to embrace the Red Crosser way of life.
Some specific programs and services offered by the Philippine Red Cross, include:
Red Cross 143 Program
Blood Samaritan Program
Capacity Building of Chapters
Referral Service
Psychosocial Support Training
Restoring Family Links
Welfare Desk Management
Case Management
Video: Philippine Red Cross Confidence
Check out this YouTube video about the Philippine Red Cross assuring Filipinos that the Red Cross will always be there in times of calamity: Always First, Always Ready, Always There!.
Frequently Asked Questions
For your reference, here are some of the most common questions and answers related ro the Philippine Red Cross and its programs and services:
1. How do I start volunteering?
To become a Red Cross volunteer, you must fill out the online application form which is accessible via the website: https://redcross.ph/volunteer.  You may also personally go to the PRC national headquarters or to any local chapter nearest you to complete the profile form.
2. Does the Philippine Red Cross issue certificates?
Yes. The Philippine Red Cross gives certificates to volunteers who have passed the regular Red Cross training (e.g. first aid). They also offer Certificates of Volunteering which can be issued upon request, depending upon the volunteer's performance, rendered volunteer hours, and attendance. Note that the Philippine Red Cross (PRC) requires a minimum of 300 hours of rendered volunteering service before they can issue a certificate of volunteerism.
3. Does PRC accept OJT or internships?
Yes. PRC accepts OJT or internship requests. To learn more about the OJT or internship opportunities under the PRC, you may reach out to the PRC Human Resource Department at (02) 527-6219.
4. Is there a time commitment required to volunteer? Do I have to volunteer for a specific number of hours?
No. There is no minimum, maximum, or even specific time. The time commitment will depend on the volunteer's availability and the requirements of the Red Cross services of interest. Most volunteers, especially those at the Chapter level, work on a regular basis weekly or monthly. More information is usually made available and discussed during the volunteer's orientation.
5. I am a foreigner and I want to visit the Philippines and do volunteer work in the Red Cross. What will I do?
For foreigners who are yet to arrive, you may send an email to PRC at volunteer@redcross.org.ph for at least a month before your target date of arrival. You also need to include your interest, your budget for your stay, curriculum vitae, and flight itinerary.
If you are a Red Cross volunteer in your own home country, then you need to secure an endorsement or certification from your local Red Cross chapter or branch to volunteer in the Philippines.
6. Are there any age requirements?
No. The Philippine Red Cross (PRC) has volunteer programs for all ages, from youth programs involving school-based Red Cross Youth volunteers in elementary, high school, college, to volunteer programs for young professionals and retirees in the community. There is no minimum or maximum age limit in place as long as the volunteers are physically and mentally healthy, and willing to serve.
7. What are the different ways to donate to the Philippine Red Cross?
There are four ways to donate to the PRC:
Donate P2,000.00 directly
Make blood donations at any of the PRC's 88 blood service facilities nationwide
Be a member and join the Philippine Red Cross (PRC) Membership Program
Rent any of the following PRC facilities:

PRC Logistics and Event Center
Address: 80 Apo, Mandaluyong City 1550
Features: 1,900-square meters of conference/event space that can conveniently sit up to 900 persons for a meeting or a reception event.
Subic PRC Logistics and Training Center
Address: East Ilanin Forest Area, Corregidor Hi-Way, Subic Bay FreePort Zone, Olongapo
Features: Quonset huts, multipurpose rooms, 1,000-seater events hall, and activity area
Address: 2nd Floor, Philippine Red Cross Tower, 37 EDSA corner Boni Avenue, Mandaluyong City 1550
Features: Perfect for small-to-medium-group seminars, workshops, cocktail events and trainings
8. Is there a contact number or person I can reach out to in case of concerns or inquiries?
For inquiries, you may reach out to PRC via their website at www.redcross.org.ph, call 7902300 LOCAL 945, or send an email at volunteer@redcross.org.ph.
Summary
The Philippine Red Cross (PRC) has truly become the premier humanitarian organization in the country. As an independent and autonomous non-government organization, keeping up with its mandate to help people and offer quality life-saving services for over 75 years is an amazing feat, giving the NGO into a reputable existence while still upholding a holistic approach to uplift the condition of the most vulnerable in the country.