On Labor Day in the Philippines, May 1, 2023, the Department of Migrant Workers (DMW) will host over thousands of job opportunities for potential overseas Filipino workers. The job fair, held at the DMW Office Blas F. Ople Building, Ortigas Avenue corner EDSA Mandaluyong City, will be attended by a variety of licensed recruitment firms from countries such as Taiwan, New Zealand, Germany, Japan, Poland, the United Kingdom, and others.
The DMW is urging all interested parties to take advantage of this momentous opportunity by coming to the job fair. Applicants should be prepared with their resumes and other pertinent documents, such as their passport, PEOS certificate, and employment papers relevant to the job they're applying for.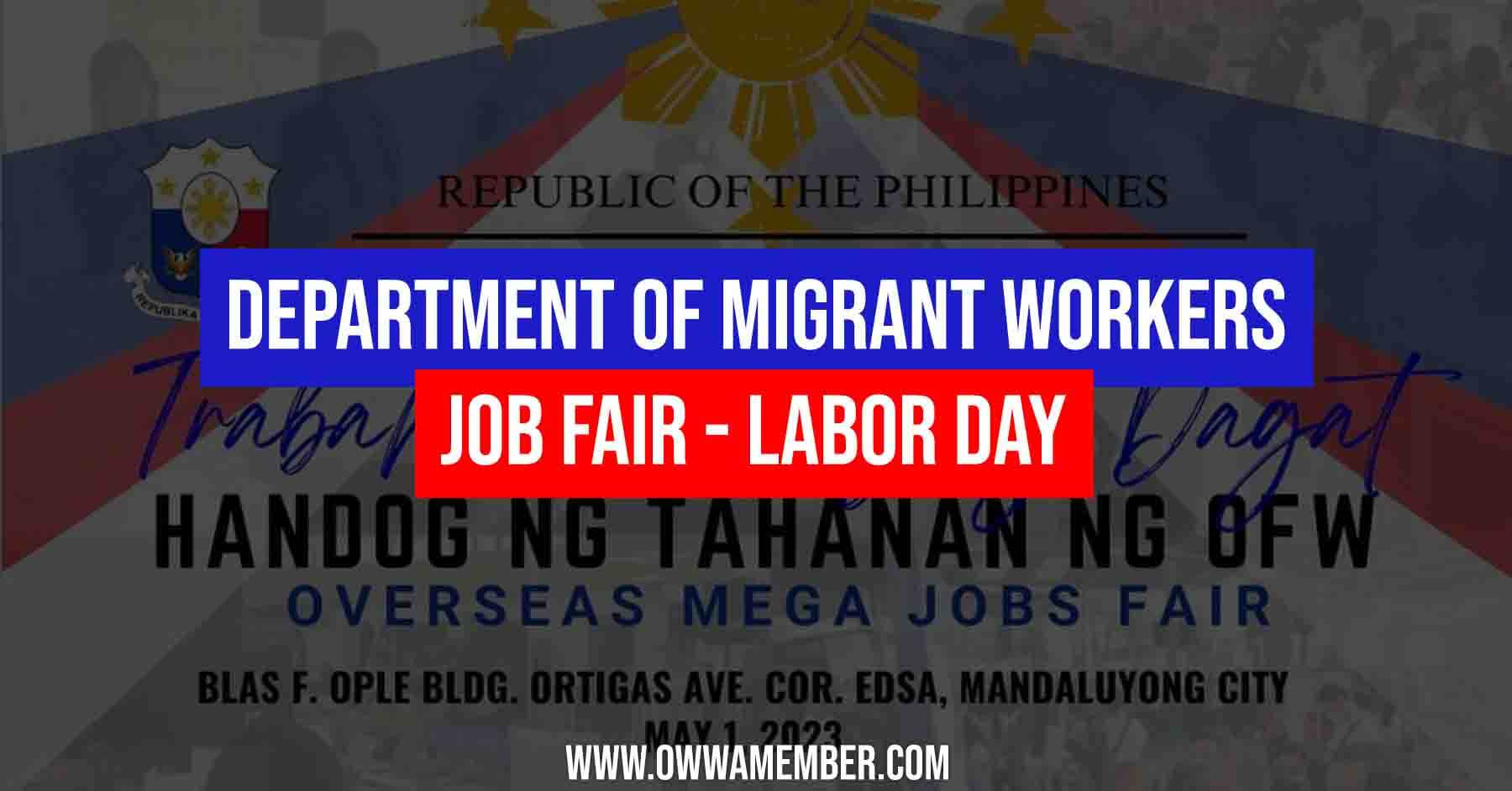 There are numerous job positions available at the event, including care worker, nurse, agriculture livestock, electrician, chef, mason, waiter/waitress, carpenter, engineer, cashier, butcher, welder, painter, translator, receptionist, farmer poultry, barista, baker, dresser, midwife, teacher, beautician, and others.
The DMW Employment Branch's job fair is one of the employment facilitation methods it uses to provide a venue for job seekers to meet reputable recruitment firms. Let us take advantage of this rare opportunity. We are calling all those who want to become Overseas Filipino Workers to join this event to celebrate the Philippine Independence with the hope of a new job and career for you!
Please note that applicants who intend to attend the job fair are suggested to fill out a Worker's Information Sheet, which may be found through their e-Registration accounts.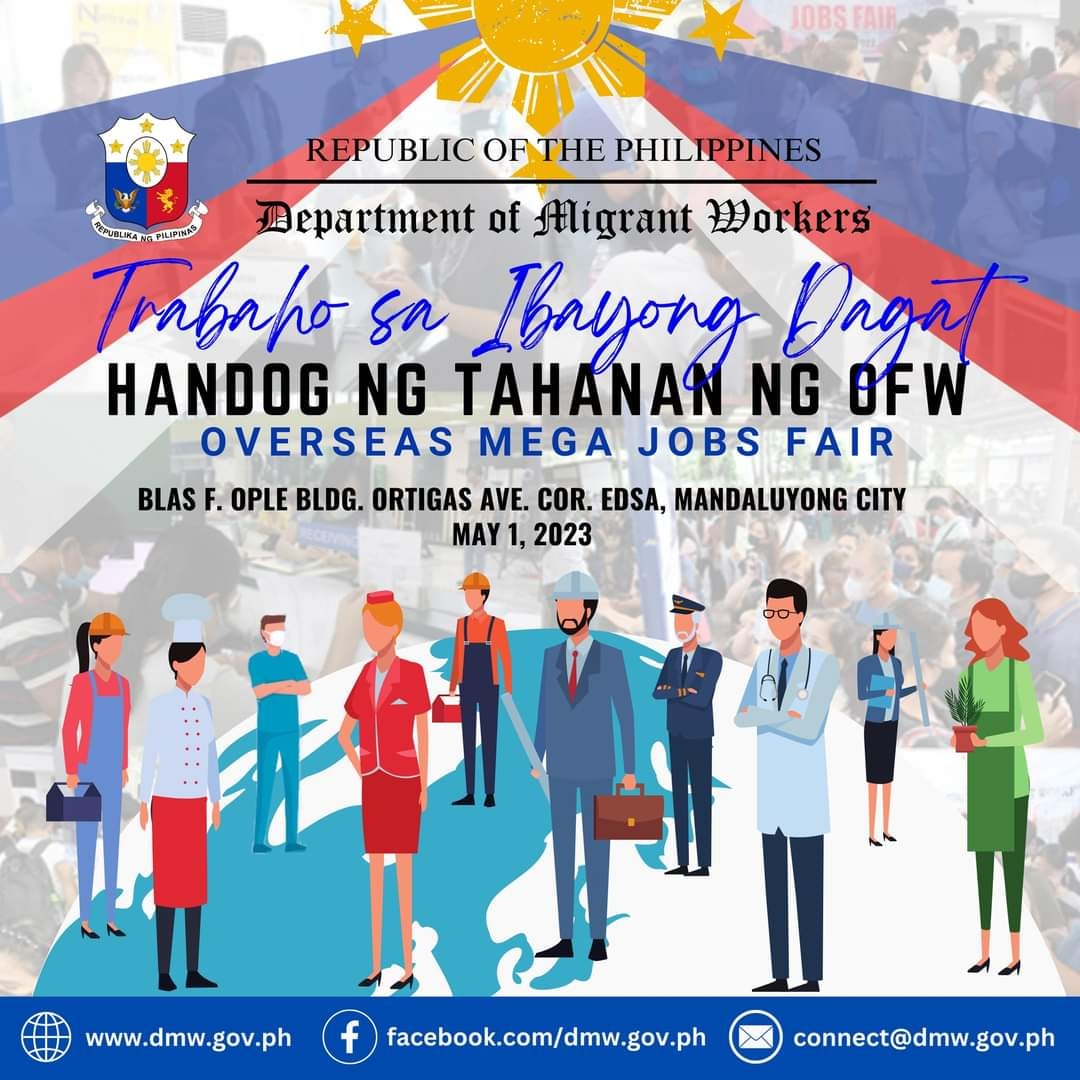 The DMW office wishes all attendees the best of luck in their job hunts!
Event: DMW Overseas Mega Job Fair
Date: May 1, 2023 (Labor Day Philippines)
Location: Blas F. Ople Building, Ortigas Avenue corner EDSA Mandaluyong City.
Things to Bring:
Resume/Biodata
Kopya ng pasaporte
Ballpen
Facemask at Alcohol
Please check out the following post as shared by the Department of Migrant Workers on their official Facebook Page: