This is the first episode of OWWA at Your Service, a new program show that aims to provide correct information about the programs and services of OWWA. Deputy Administrator, Mocha Uson, is the host for the first episode with a special guest, Deputy Administrator, Faustino Sebares III. This video webisode was uploaded on January 29, 2021.
During this episode, they are discussing one of the most common issues that have really affected every Filipino family – the COVID-19 pandemic. Over 500,000 overseas Filipino workers abroad have returned and many of these OFWs have been forced to return home to the Philippines because they have lost their jobs.
Many OFWs have been asking OWWA what are the projects available for those affected by COVID-19. One of these projects is called the Tabang OFW Project.
The goal of this episode is to answer the following questions:
What is Tabang OFW?
Who is qualified for Tabang OFW?
What is the process to avail Tabang OFW?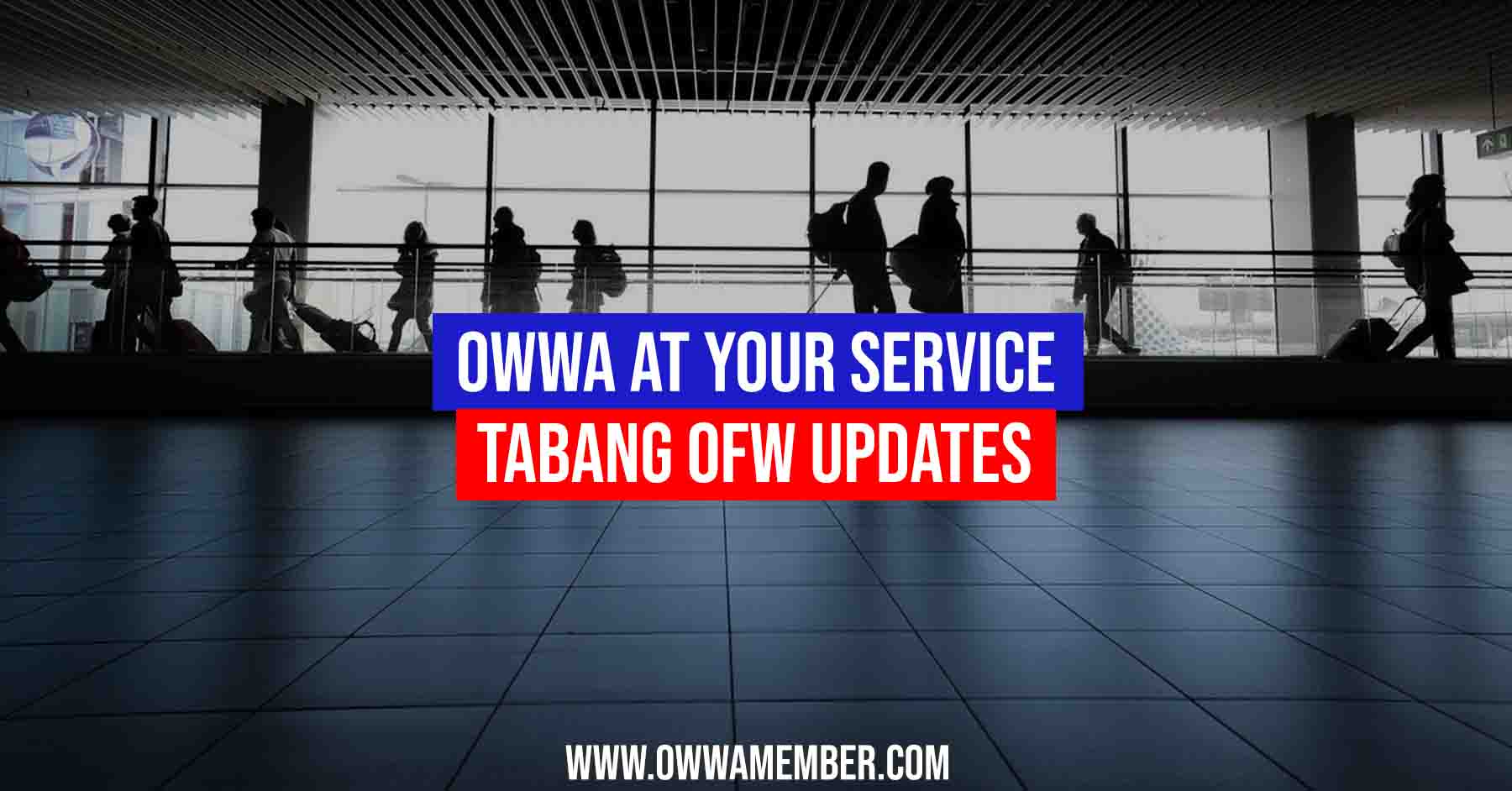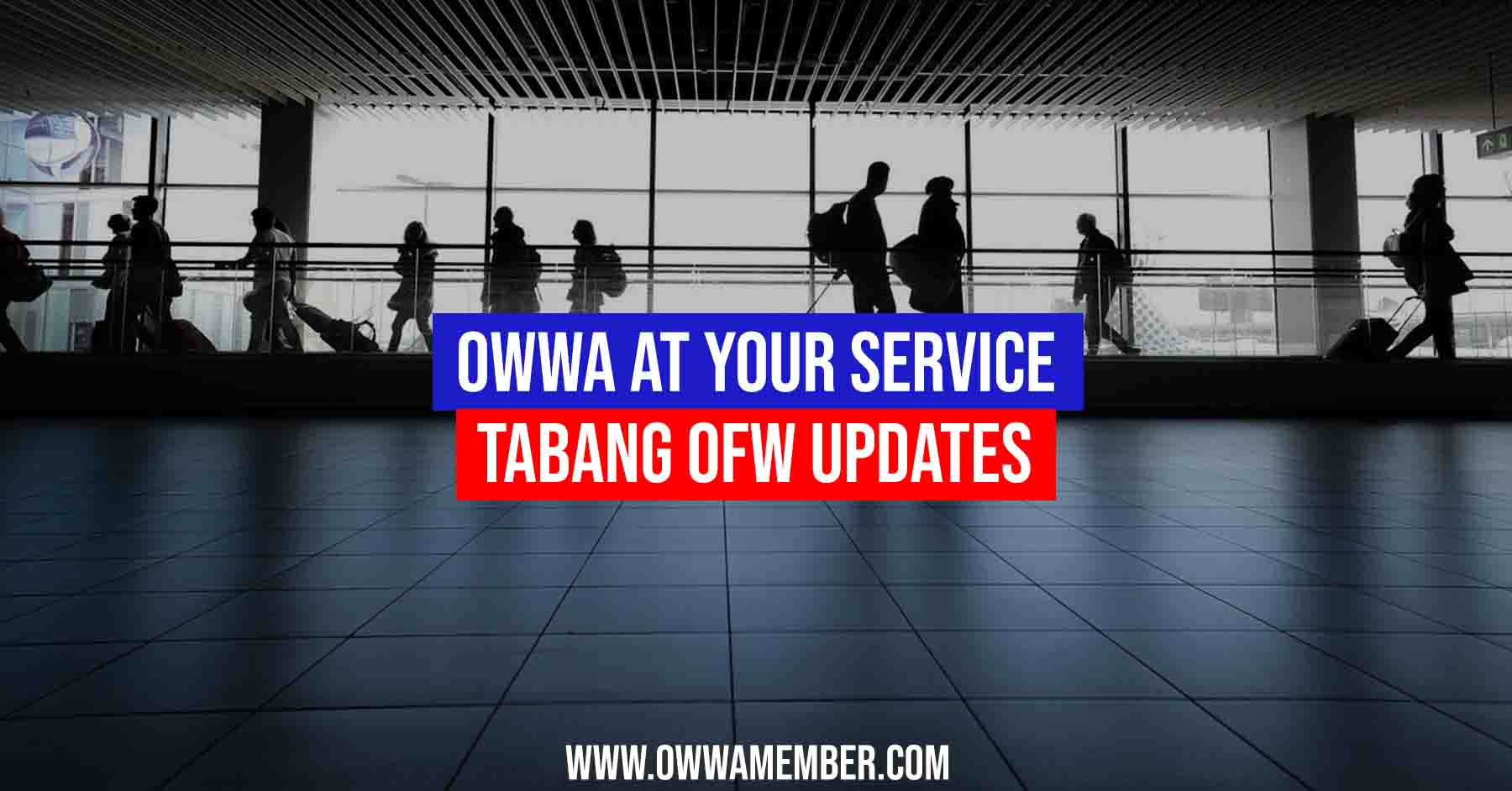 Purpose of Creating OWWA Tabang OFW
"Tabang" is a Visayan word which means "Tulong"
Tabang OFW was created for the victims of COVID-19. These are OFWs that are distressed, displaced and especially families of deceased OFWs.
Tabang OFW is NOT a Loan. This is a Financial Aid for the dependents of OFWs and is intended for dependents of OFWs who are in college. This is a PHP 30,000 one-time Financial Grant for OFWs who have become victims of COVID-19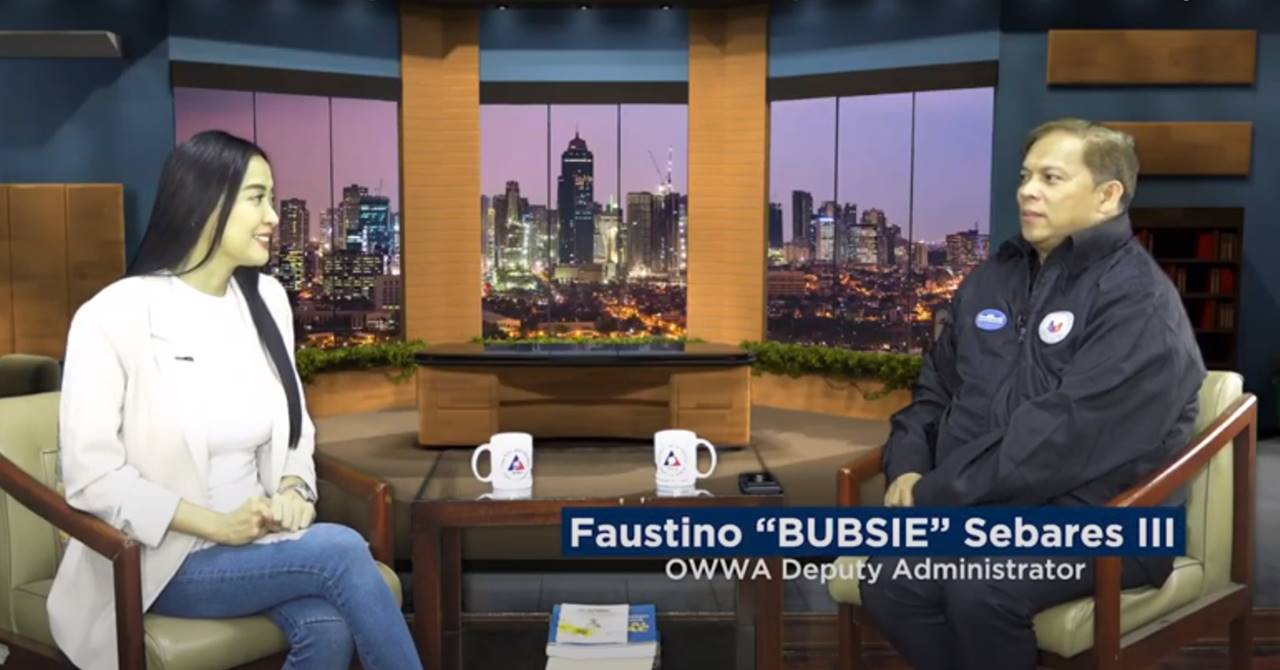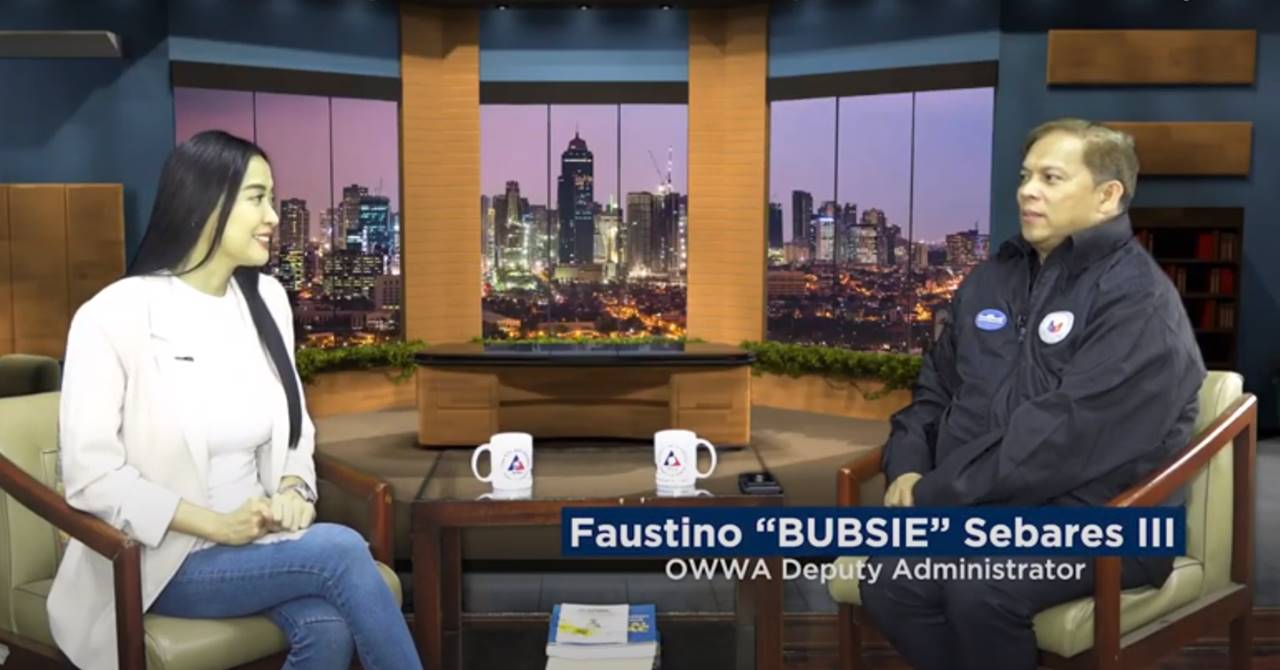 Requirements
Receipt of proof of enrollment or intention to enroll in digital format (of the student)
Passport or Travel Documents (of OFW)
Proof of Arrival, if returnee
Proof of Displacement (i.e. POLO/Company Certification, Affidavit)
Death Certificate
Proof of Relationship with the dependent
Declaration that the dependent is not a recipient of a government scholarship grant
Based on the observation of initial applications, there have been many applicants who have been denied, some requirements the OFWs could not fulfill. That is why they relaxed the requirements.
This program is in collaboration with CHED, Unifast, DOLE and OWWA. OWWA wrote to DOLE and they relaxed the requirements so most likely a lot of people will get the chance to get this offer.
How to Apply
Fill out the form online via tabangofw-ease.gov.ph
Once you apply online, you will get a PIN – reference number. The reference number will be your personal code.
Submit your requirements. OWWA will submit your application to DOLE.
Once approved, DOLE will inform the applicant
Claim the amount via money exchange center.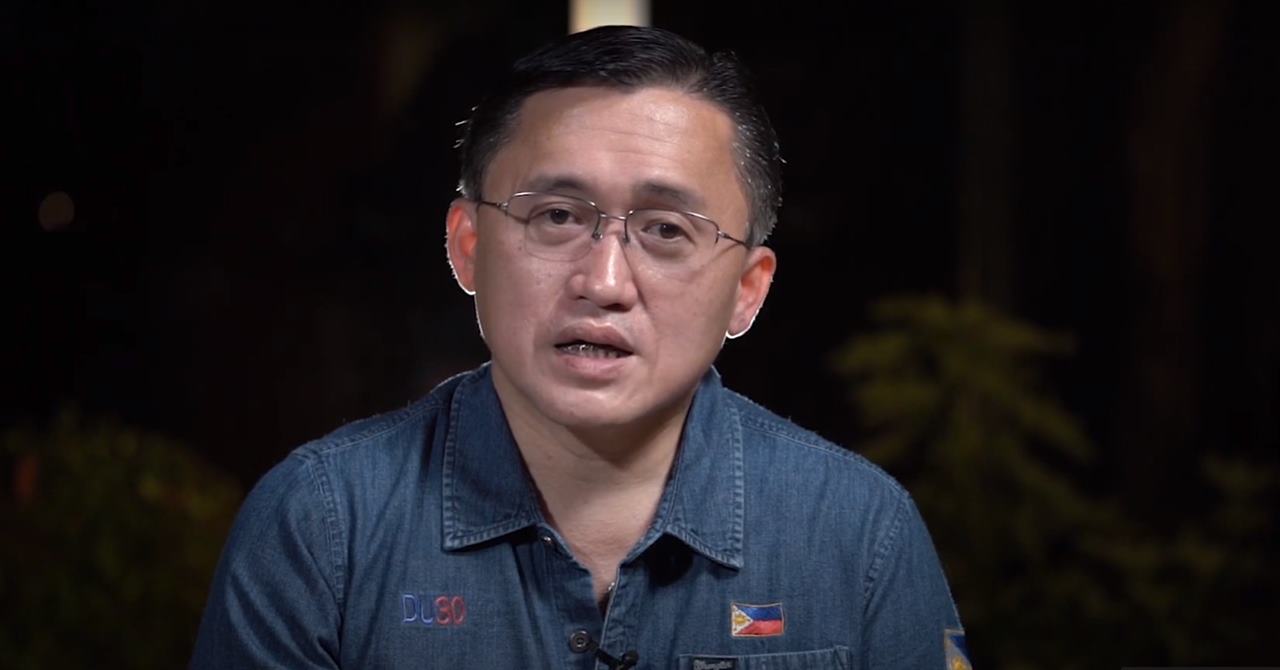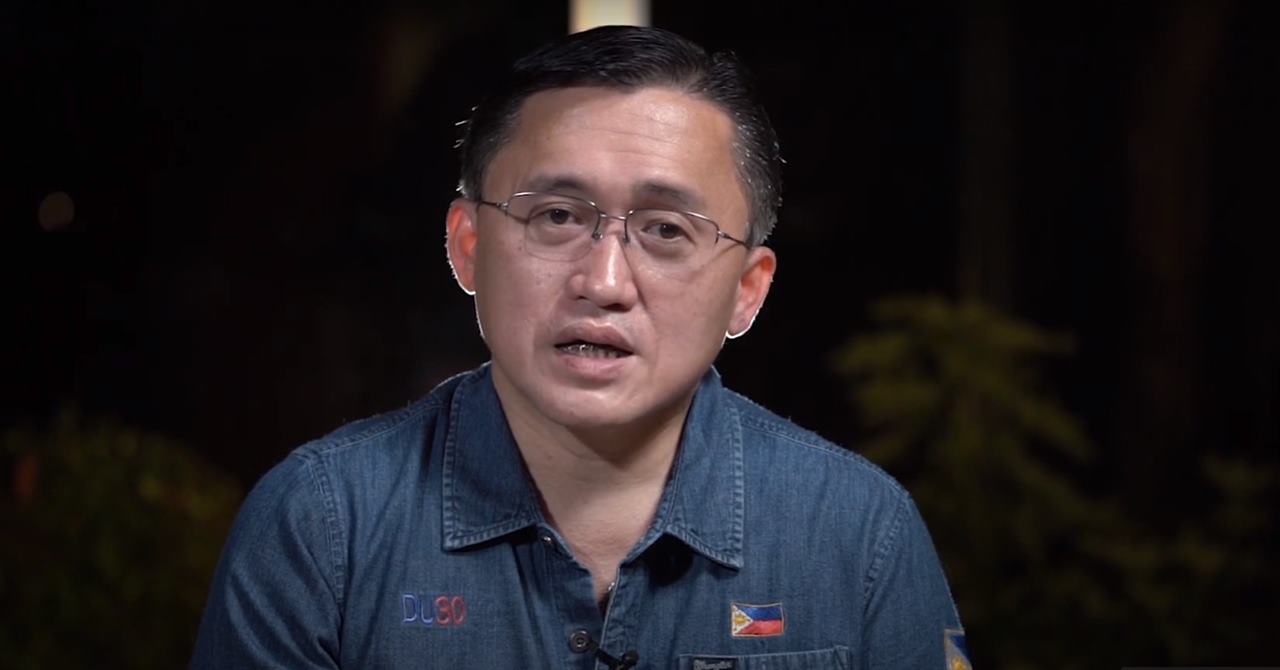 What if an OWWA's membership is inactive? Can they still avail the Tabang OFW?
Yes, active or non-active membership, or undocumented, an applicant can avail this program. So long as the dependent is qualified as per SUC (State University and College) requirement.
What if the OFW is Single, who can claim Tabang OFW?
Single OFWs can apply for their siblings, nephew/niece, or even the OFW themselves so long as the age is 30 years old and below.
How did Tabang OFW start?
This program was set up by President Duterte through the initiative of Senator Bong Go. This is in collaboration with CHED, UNIFast, CHED, and OWWA. This is a program set up for OFWs especially because of the COVID-19.
How much is the total funding allotted for the Tabang OFW program?
PHP 1 Billion is the amount budget for this project. So over 33,000 more dependents can take advantage of the Tabang OFW program.
Testimonial from Tabang OFW Beneficiaries
In this episode, there are also a testimonials from beneficiaries of the Tabang OFW program. They shared their sentiments on how they learned about this project and also showed appreciation because this has helped them and their families alleviate the cost of their education.
Video: OWWA AT YOUR SERVICE (Episode 1): Tabang OFW Project
Check out the video below that was uploaded on the official FB Page of OWWA so you can watch a recap of this webisode:
OWWA AT YOUR SERVICE (Episode 1): TABANG OFW PROJECT
Kabayan, usapang Tabang OFW tayo – isa sa mga proyekto ng gobyerno para sa mga OFW ngayong panahon ng pandemya.
Ano ba itong TABANG-OFW? Sino-sino ang qualified para dito? Ano ang proseso para ma-avail ang programang ito?
Tunghayan ang sagot dito lang sa pinaka bagong serbisyo publiko ng OWWA ang… OWWA AT YOUR SERVICE.