OWWA Region 7 is hiring and looking for people who wish to be part of their unit. There are a few OWWA job openings for interested applicants to fill a few of their vacant positions including accounting clerk, accountant, hotel houseparents and registered nurses.
Also Read: List of OWWA Regional Welfare Offices in the Philippines
During these times, it may be difficult to find a stable job due to the pandemic. However, opportunities still arise and the Philippine government assures that they provide a better future for us Filipinos.
How to Apply: Jobs in OWWA Region 7
All applicants must submit their Application letter and Comprehensive Resume to region7@owwa.gov.ph.
The application letter must be addressed to:
MAE D. CODILLA
OIC – Director
OWWA – Regional Welfare Office VII
Interested job seekers must submit their applications on or before May 7, 2021.
OWWA Regional Welfare Office Vacancies
Below is a list of job vacancies and requirements posted where you can apply in OWWA Region VII:
Accountant (Job Order)
Requirements:
With or without experience
Must be a Certified Public Account
Team Player
Can work with less supervision
Willing to render overtime
Accounting Clerk (Job Order)
Requirements:
Graduate of BS Accountancy or Management Accounting
Fresh graduates are welcome to apply
Team Player
Can work with less supervision
Willing to render overtime
Hotel Houseparents (Job Order)
Requirements:
Graduate of any 4-year course
Team Player
Can work with less supervision
Willing to render overtime
Registered Nurses (Job Order)
Requirements:
Must be a registered nurse
With or without experience
Team Player
Can work with less supervision
Willing to be assigned to the repatriation team
Willing to render overtime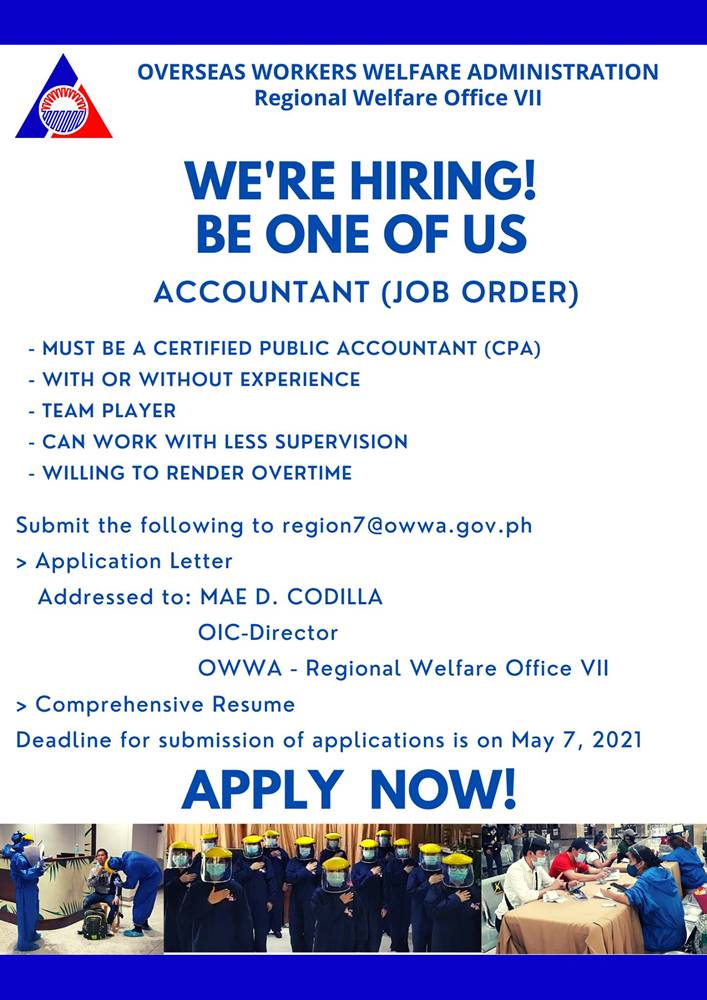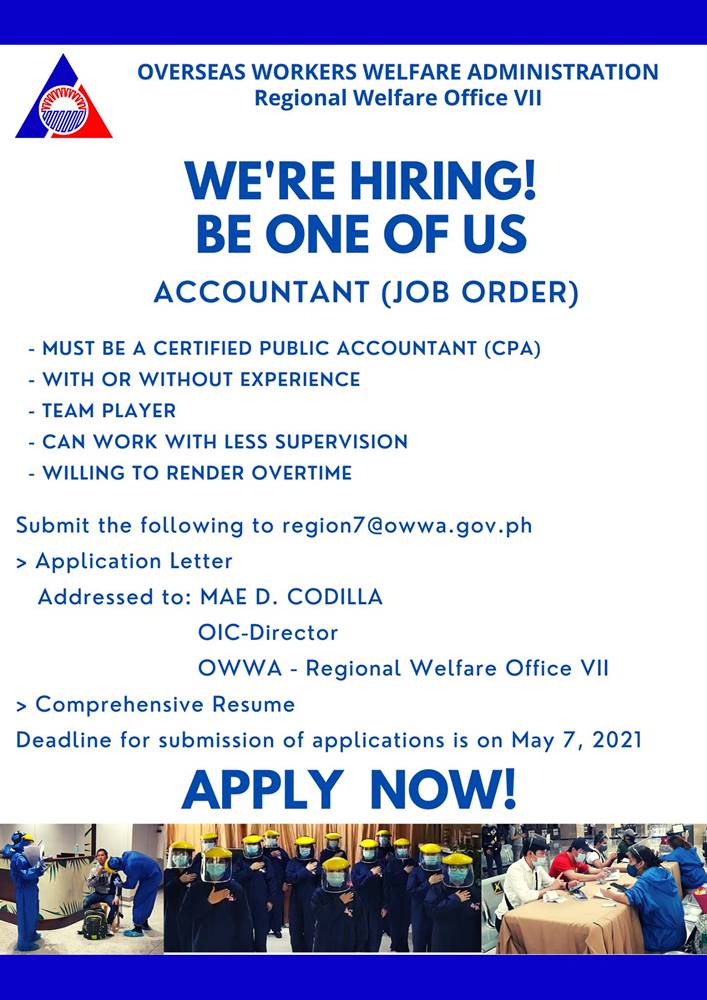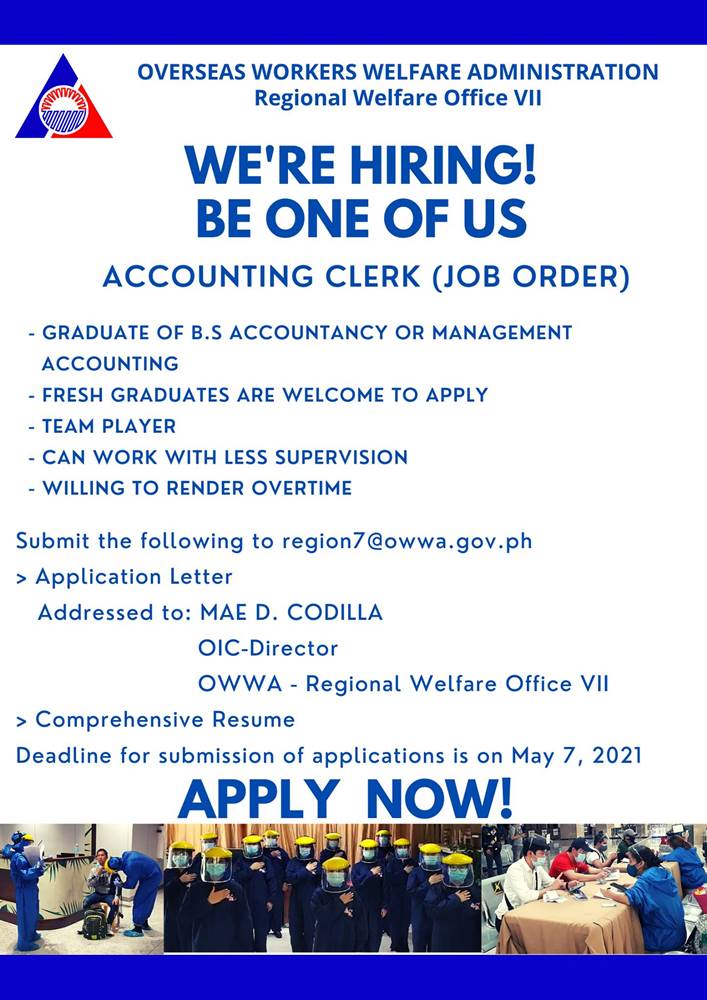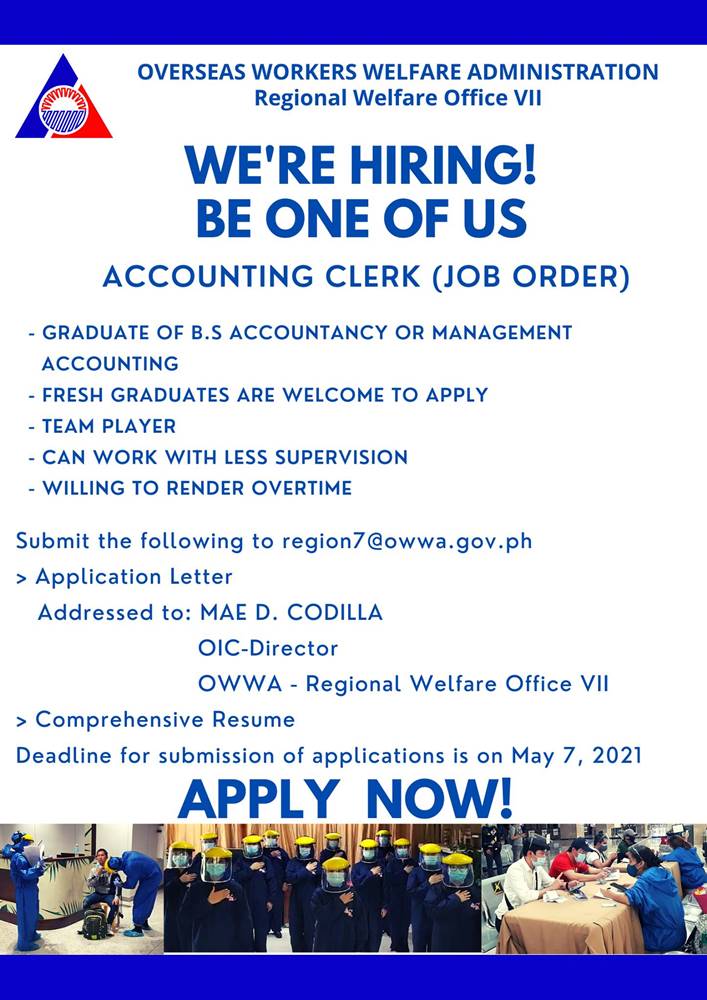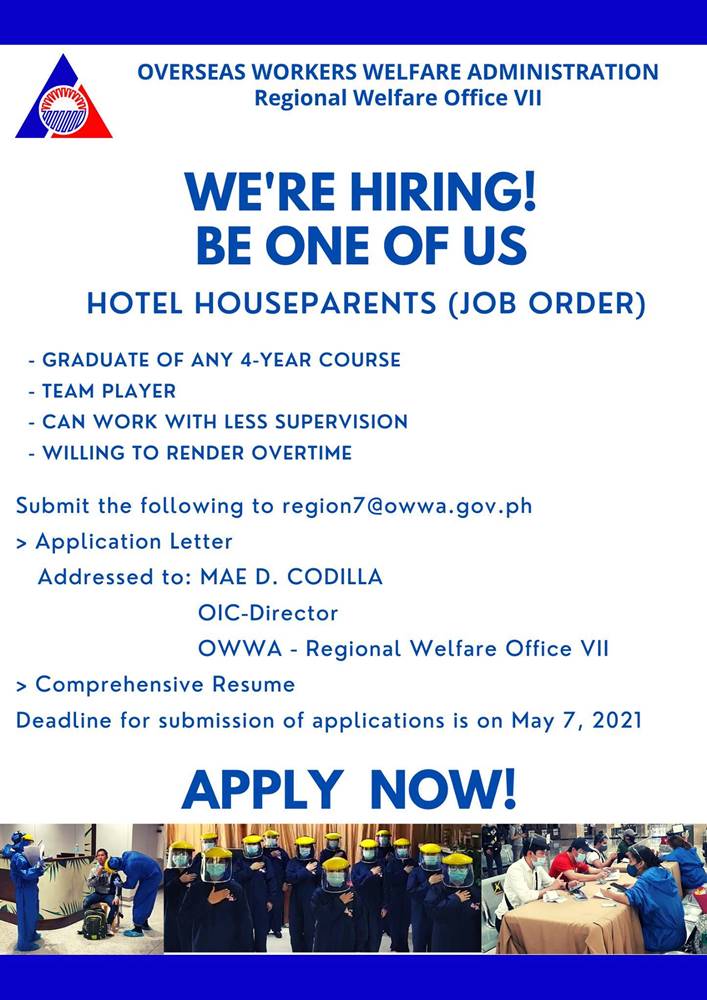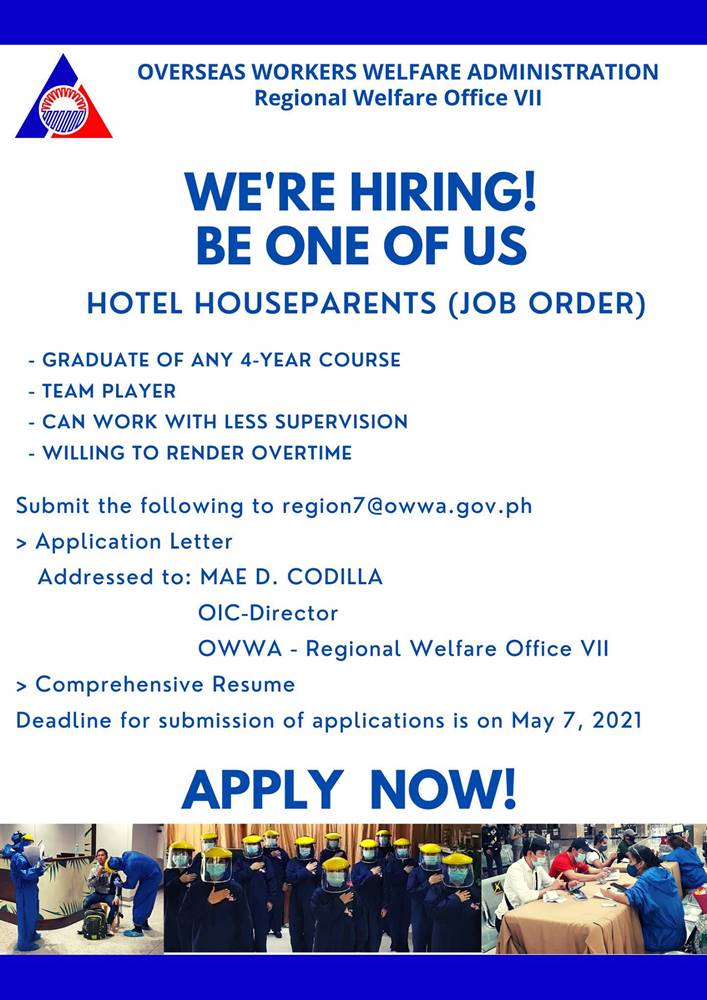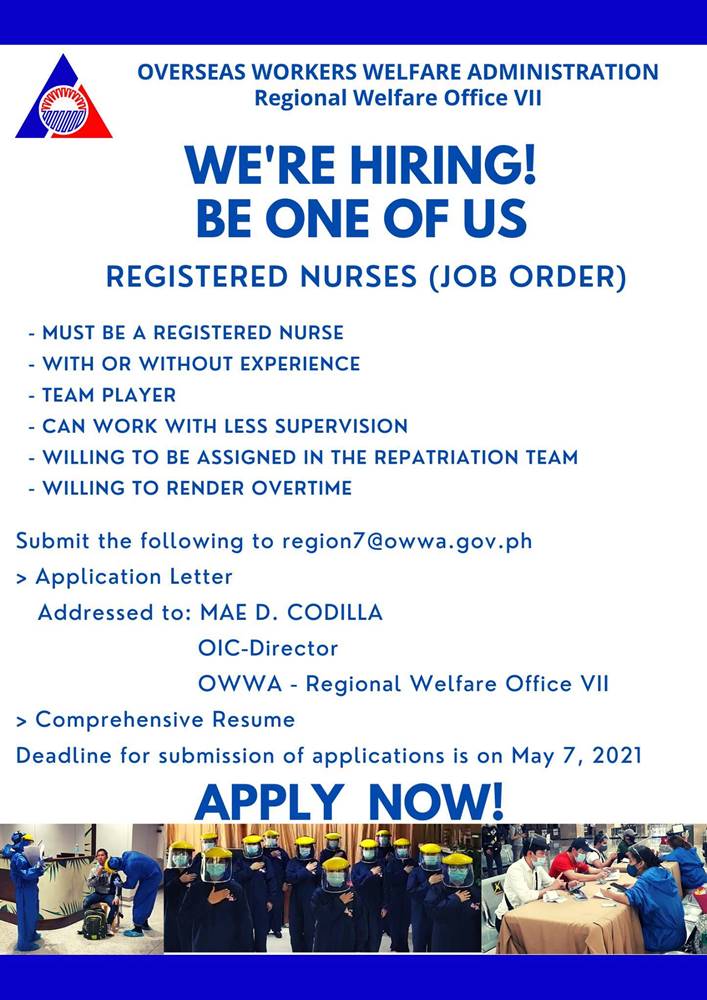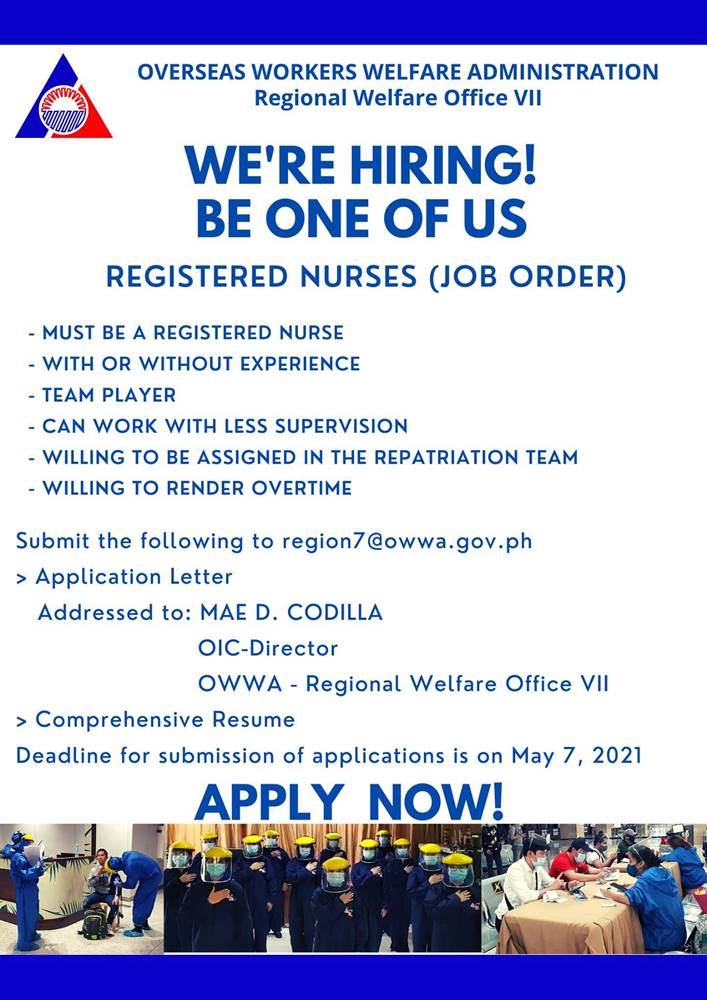 Below is the source of this news about the job openings from OWWA Region 7 official Facebook page: