The Philippine Coast Guard is entrusted with protecting marine resources and the environment, preserving life and property at sea, and assisting with the implementation of maritime laws in the Philippines.
Currently, PCG is present across the archipelago, from Basco, Batanes to Bongao, Tawi-Tawi, with thirteen Coast Guard Districts, fifty-four CG Stations, and more than 190 Coast Guard Sub-Stations.
What is Philippine Coast Guard (PCG)?
Similar to Coast Guard units around the world, the Philippine Coast Guard (PCG) is tasked with enforcing laws within Philippine waters, conducting maritime security operations, protecting life and property at sea, and protecting the marine environment and resources. It is recognized as the third armed uniformed service of the Philippines and is connected to the Department of Transportation.
In the event of a war having been declared, the Coast Guard will also act as a Department of National Defense attached service.
Vision
The vision of Philippine Coast Guard is:
"By 2028, PCG is a world class guardian of the sea committed to save lives, ensure safe maritime transport, cleaner seas, and secure maritime jurisdiction."
Mission
The mission of Philippine Coast Guard is:
"We are a uniformed armed service that implements and enforces all national and international maritime safety, security, search and rescue, and marine environmental protection laws in support of the integrated Maritime Transportation Network objectives, national security and economic development of the Philippines."
Functions
Philippine Coast Guard (PCG) is divided to five (5) departments.
Marine Environmental Protection
Under RA 9993, the Philippine Coast Guard is the only agency in charge of carrying out all marine environmental laws and regulations, as well as monitoring and controlling marine pollution. This pertains to how the Philippines is supposed to implement the Conventions regarding oil pollution, prevention, mitigation, and control.
Maritime Law Enforcement (MARLEN)
The PCG is also charged with carrying out MARITIME LAW ENFORCEMENT (MARLEN), enforcing laws about fisheries (and poaching), immigration, tariffs and customs, forestry, firearms and explosives, human trafficking, dangerous drugs, and controlled chemicals, as well as enforcing the country's revised penal code and all other applicable laws within its maritime jurisdiction.
All watercraft that are allegedly used for or suspected of being involved in illegal trade may be boarded and inspected by the PCG. In carrying out its MARLEN role, PCG employees are also considered agents of the BFAR, Immigration, Customs, DENR, PDEA, and INTERPOL.
RA 9993 designates it as a maritime organization, and 21 government agencies have deputized it to carry out maritime law enforcement duties aimed at preventing piracy, smuggling, poaching, illegal fishing, illegal entry, smuggling of people, illegal logging, smuggling drugs, running of weapons, and terrorist actions.
Maritime Safety (MARSAF)
Across the archipelago, the PCG maintains 29 PSC Divisions and 14 Port State Control (PSC) Centers. The majority of inspections are conducted at the PSC Center in Manila, which is where international ships visit most frequently.
Republic Act 9993 gives the organization the authority to implement laws by national laws and all pertinent marine international conventions, treaties, or documents to which the government is a signatory. The purpose of MARSAF, or maritime safety, is to lessen or prevent needless loss of life and property at sea.
Every vessel leaving the port must undergo a more thorough Mandatory Pre-departure Inspection, which includes checking that it complies with safety regulations and preventing it from sailing if it doesn't; conducting sporadic Emergency Readiness and Operational Readiness Evaluations in the ports; conducting routine vessel safety inspections; publishing Notice to Mariners (NOTAM), and implementing
The PCG is also in charge of providing licenses and managing all marine rescue operations. It is required to remove or destroy floating obstructions to navigation, including but not limited to illegal fishing gear and boats. Additionally, 565 lighthouses and more than 44 navigational buoys are operated, maintained, and serviced around the country to provide guidance and guarantee safe travel for mariners.
Maritime Search and Rescue (SAR)
One of SAR's responsibilities is to provide assistance to people and vessels in need and carry out search and rescue operations in marine incidents inside Philippine maritime territory, including the high seas, in line with applicable international conventions.
All search and rescue activities are coordinated out of the PCG National Headquarters in Manila at the Coast Guard Command Center (CGCOMCEN). The 90 Coast Guard stations and 464 sub-stations are designated as Maritime Rescue Sub-Centers (MRSCs), while the 15 Coast Guard districts are designated as Maritime Rescue Coordination Centers (MRCCs) within their respective areas of responsibility.
In its area of duty, the PCG's SAR organization has continually manned watch centers that are operational 24 hours a day, continuously monitoring distress frequencies and executing coastal foot and seaborne patrol.
Each MRSC has a division or squadron of Coast Guard Auxiliary that can be used to set up a watch and provide support as needed. In the same way, each Coast Guard District or MCG has at least one Deployable Response Team, which consists of a Special Operations Group, a Medical Team, a K-9, and rescue swimmers, and which can be sent out right away to any marine and land-based search and rescue operations.
Maritime Security
Another important role of the PCG is maritime security. Given the country's archipelagic nature, it is essential to increase the security of its various maritime zones to safeguard the country's integrity. By performing routine patrols and surveillance for the safety of ship navigation, to protect ships from criminal activity, and to promote freedom of navigation, the PCG assists in maintaining good order at sea.
For the goal of protecting domestic routes traveled by passenger-laden ships, the PCG oversees composite security forces made up of AFP, PNP, and PCG troops.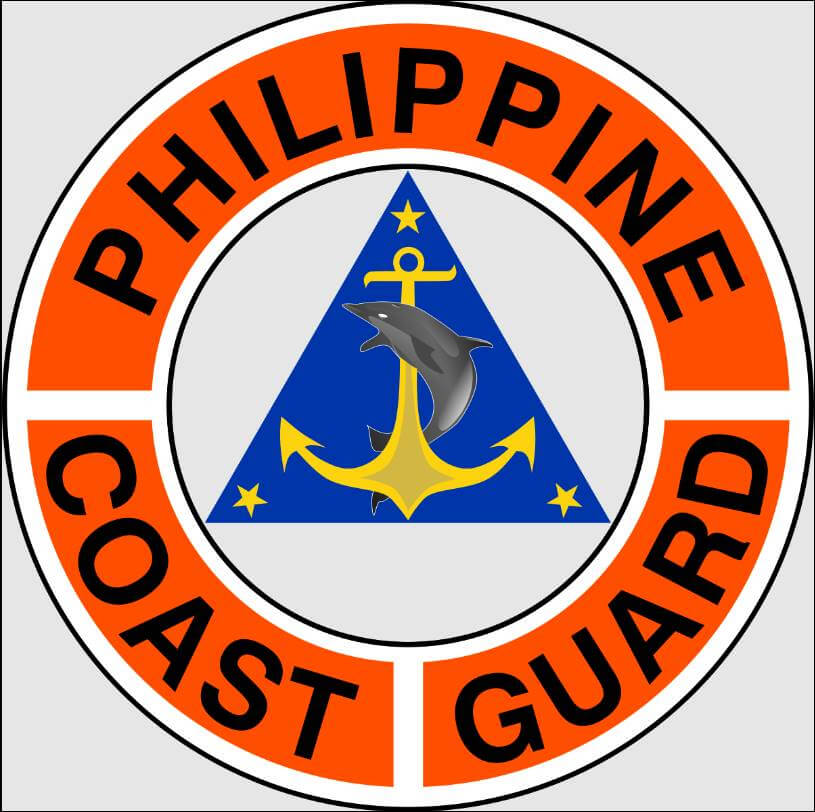 Programs
The following are the Philippine Coast Guard's (PCG) services:
International Cadetship Program
A training program called a cadetship combines formal, supervised training with practical on-the-job experience. This makes it possible for cadets to have a thorough understanding of a variety of seafaring topics, such as navigation, ship operations, engineering, safety procedures, and maritime laws.
The USCGA will assist qualified candidates who are admitted as REGULAR CADETS to cover necessary costs such as tuition, monthly payments, allowances, housing, and transportation costs, as well as other government benefits.
Qualifications
The following requirements should be met by interested applicants:
Filipino citizen by birth
Must be at least seventeen (17) years old and no older than twenty-three (23)
Must be capable of swimming and in good health
Must pass the USCGA Physical Fitness Exam (PFE) Manual's Standard Physical Fitness Evaluation
Must be single and without any legal dependents
Must not have any bad records or legal constraints
Must have proficiency in English and communication skills
Must be proficient in English and Math
Must have completed high school
Must have a GWA of 90% or higher, with no grades lower than 85%
Must pass the SAT or ACT and achieve the required scores in math and reading
SAT: Math-600; Reading-600
ACT: Math -26; English-27
Must pass the American Language Course Placement Test (ALCPT), which will be given at Camp Aguinaldo
Must take the English Comprehension Level (ECL) or Test of English as a Foreign Language (TOEFL) and obtain the required score.
TOEFL: 560 on the ITP (paper-based test) or 90 on the i8T (computer-based test)
ECL:8
Click the link to apply here – https://uscga.edu/apply/
4-Year Cadet Training Program
The training aims to encourage communication among officials of government law enforcement agencies as well as the development of professional and academic skills.
The cadet training program includes a tough physical education and fitness course that requires candidates to arrive in excellent physical condition for training at sea and engage in calisthenics (such as martial arts, use of force, and shooting).
A PCG Cadet who completes the four-year training program will be commissioned as an active PCG Officer with the rank of ENSIGN and will be required to serve the PCG for a minimum of eight (8) years.
Qualifications
The following requirements should be met by interested applicants:
Filipino citizen by birth
Must be at least seventeen (17) years old and no older than twenty-two (22)
Must be capable of swimming and in good health
Must be single and without any legal dependents
Must not have any bad records or legal constraints
Must have proficiency in English and communication skills
Must have completed high school
Males must be at least 5.2 feet tall and females must be at least 5.0. female height in feet;
Must pass both the PCG Physical Fitness Test (PFT) and the Swimming Qualification Test (SQT)
Must be willing to take a 3- to 6-month Mandarin language course (online or in-person);
Video: How to apply for the PHILIPPINE COAST GUARD// Qualifications & Requirements – 2023
Watch the Coast Guardian's Story video as he explains the qualifications and the requirements in applying to Philippine Coast Guard (PCG).
Frequently Asked Question
If you have any further questions regarding "Philippine Coast Guard (PCG)", see the list of frequently asked questions and answers below.
1. What is the PCG?
The Philippine Coast Guard is in charge of conducting maritime search and rescue operations as well as maritime law enforcement, maritime safety, marine environmental preservation, and maritime security.
2. What is the purpose of PCG?
PCG's purpose is to serve the country by maintaining a clean, safe, and secure Philippine marine area.
3. Where can I apply for PCG International Cadetship Program?
You can apply by clicking the link here – https://uscga.edu/apply/
4. What is the PCG's hotline number?
You can reach PCG's main office 8527-3877.
5. What is PCG's main office address?
PCG's address is at National Headquarters Philippine Coast Guard 139 25th Street, Port Area, Manila 108, Philippines
6. What is PCG's email address?
PCG's email address is cgpao@coastguard.gov.ph.
Summary
The Philippine Coast Guard is the country's oldest and only humanitarian armed force. Its history may be traced back to the early 20th century when coast guarding was involved in harbor and shoreline patrols as well as the nation's customs services' protection.
There is an open PCG program, a 4-year cadet training program, and an international cadetship program available to those who are at least 17 years old. It's a good chance because these programs have numerous benefits that you'll surely love!