Honoring the Legacy of Secretary Susan Ople: A Tireless Advocate for the Rights of Migrant Workers
August 22, 2023 – MANILA, PHILIPPINES – Susan "Toots" Ople, the esteemed Secretary for Migrant Workers, sadly passed away at the age of 61 on August 22, 2023 as confirmed by the Department of Migrant Workers (DMW). She left this world surrounded by the love and warmth of her family at around 1pm on the said Tuesday. The department has requested prayers for the departed soul and her grieving family and promises to share more detailed information soon.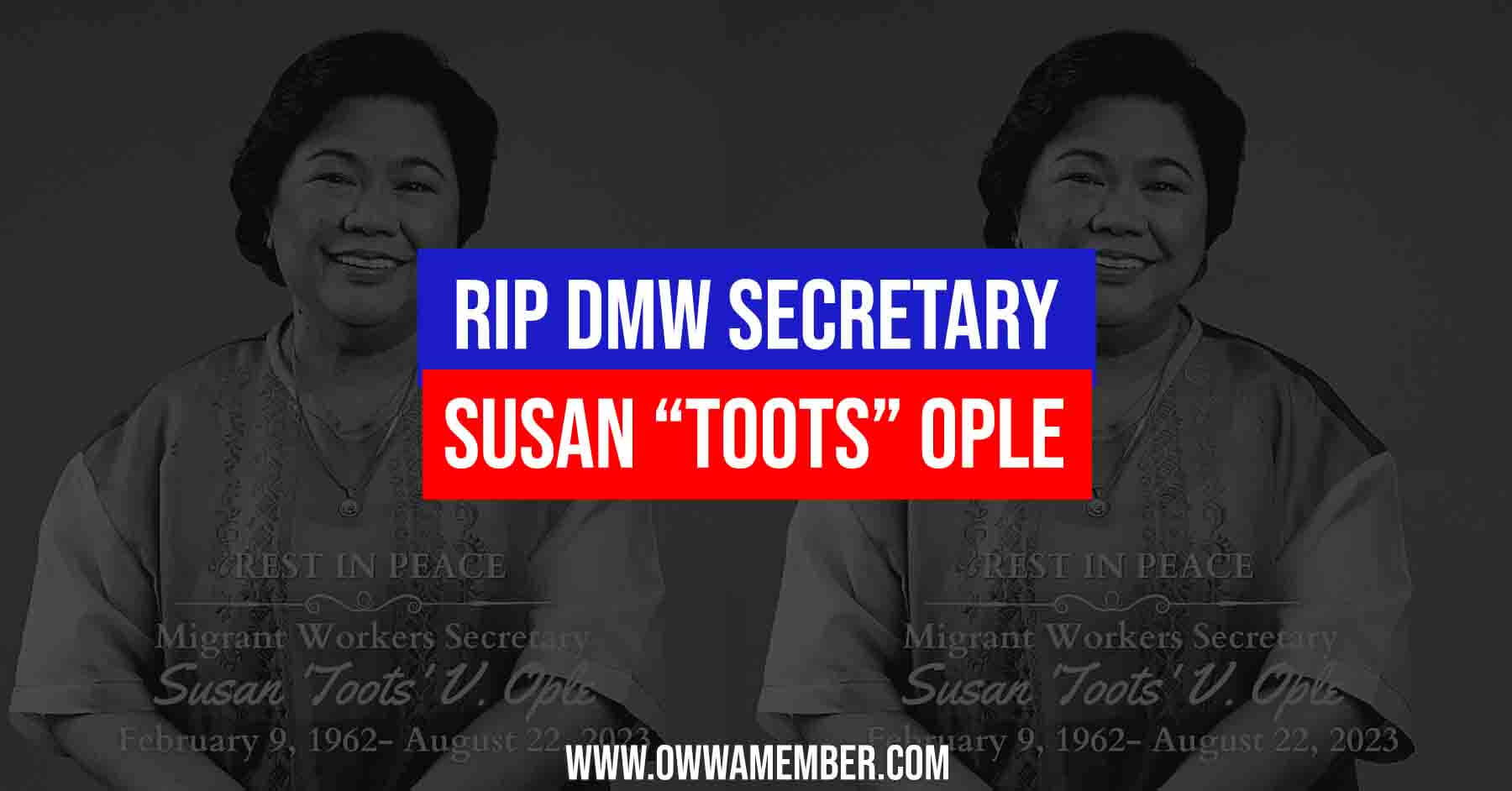 Lifelong Commitment to Overseas Filipino Workers
As the second secretary of the newest government department, the DMW, Ople was the first to lead the department in its fully operational state since its establishment in 2023. Her life's work was devoted to championing the cause of overseas Filipino workers (OFWs), both within the government and outside of it.
Ople's tenure as labor undersecretary under the Gloria Arroyo administration was distinguished by her unwavering dedication to the welfare of OFWs. She also founded and headed the Blas F. Ople Policy and Training Center, a non-governmental organization committed to assisting OFWs.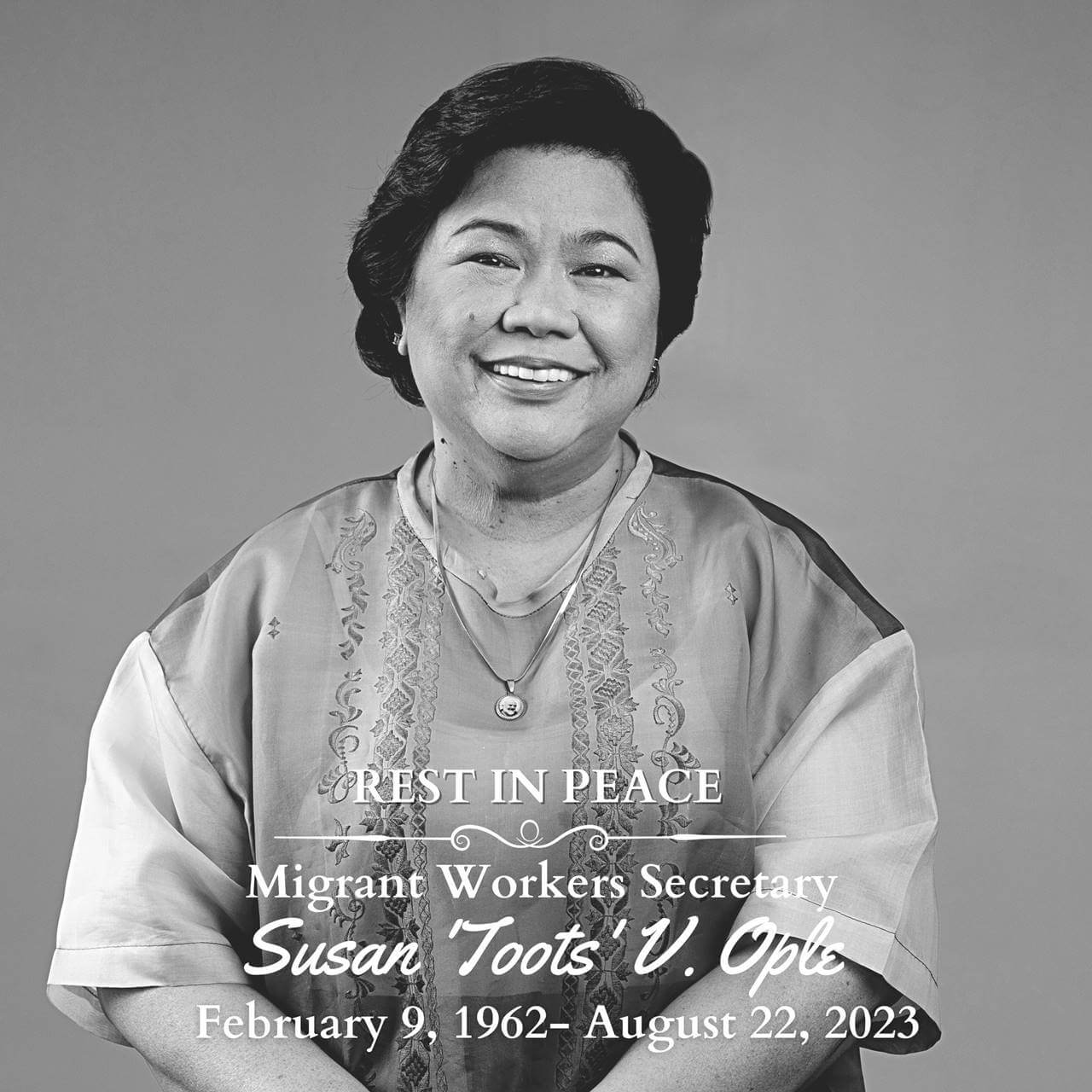 Here's the post from the DMW official Facebook Page about this news:
https://www.facebook.com/photo/?fbid=606883858278750&set=a.161811476119326
An Illustrious Lineage
Ople was the proud daughter of Blas Ople, who held the position of labor secretary under the late dictator Ferdinand E. Marcos and was also the foreign affairs secretary under the Arroyo administration. The Ople family's legacy in the realm of public service is undeniably rich and impactful.
Tragedy has recently struck the Ople family with the loss of two of Susan's brothers to lung cancer – Blas Ople Jr. and Felix "Toti" Ople. Susan Ople herself was a brave survivor of breast cancer.
Video: Susan Ople News of Passing
Here's a video by ANC news about the recent passing of the DMW Secretary:
Grieving and Healing
On July 25, the DMW had announced that Ople would be taking a wellness break to grieve her lost brothers and spend time with her family. In a heartfelt message shared by the DMW, Ople said, "Our family lost two good men within a span of five days. They are now in a much better place, free from pain and reunited with our beloved parents and brother, Raul."
Her death marks the end of an era. As the nation grieves, we remember and honor Susan "Toots" Ople's unwavering dedication to the cause of migrant workers and her indelible impact on the nation's migrant labor policy. She was a beacon of hope for OFWs, her life and work a testament to her steadfast commitment to their welfare. Her legacy will continue to inspire and guide the nation's efforts to empower and protect its migrant workers.