OWWA was established to create and enforce programs that secure OFWs' interests. If you join and become a member of OWWA, you'll be able to take advantage of a variety of financial aids and other OWWA benefits before, during, and after your work overseas.
One of the programs that OWWA developed is the Welfare Assistance Programs (WAP). WAP is a financial assistance program available to active and inactive OWWA participants and their relatives who are not registered for any of the current OWWA Social Benefits Programs and Services.
Also Read: List of OWWA Benefits Programs and Services for OFWs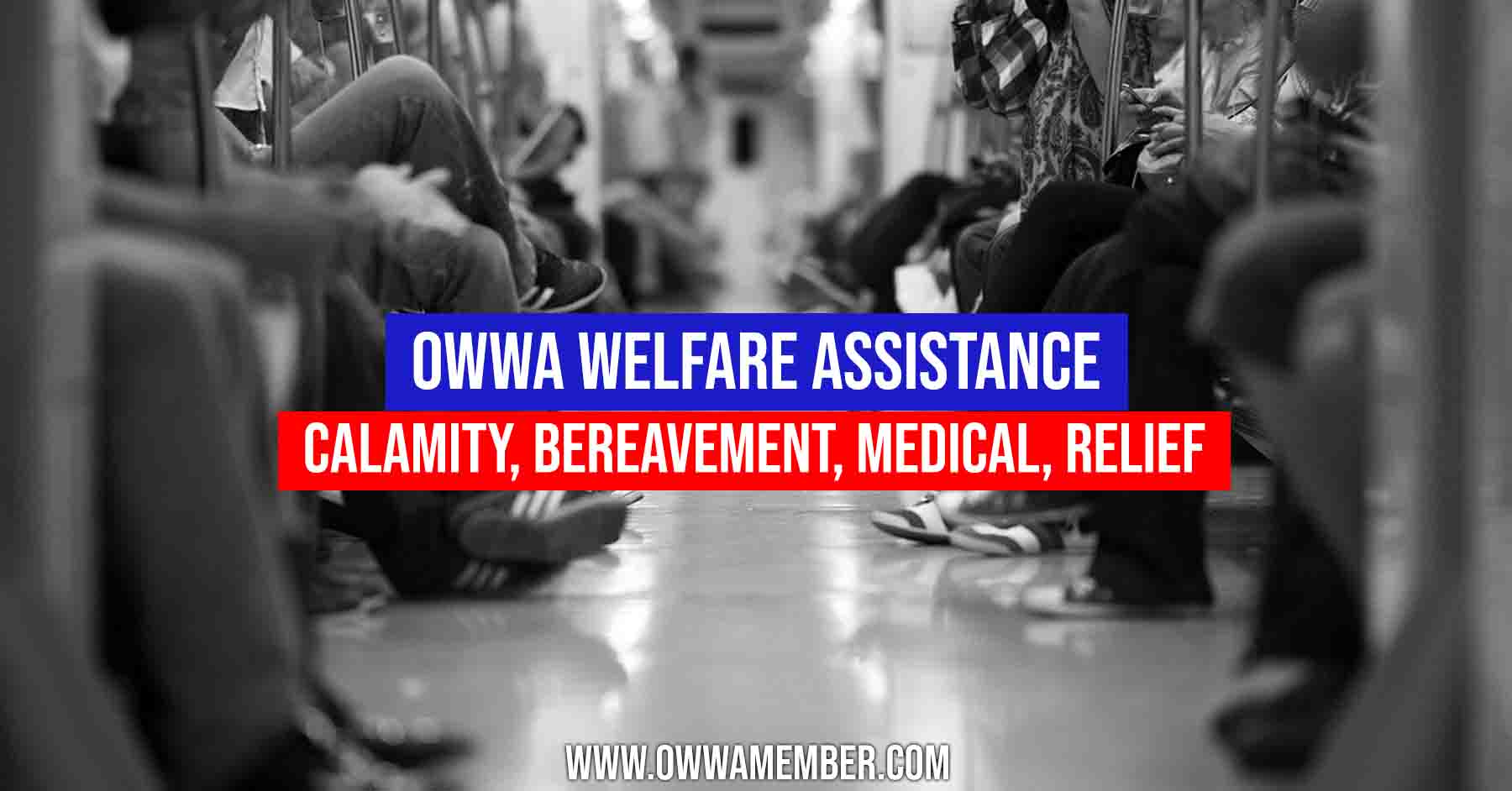 OWWA's Welfare Assistance Program offers financial assistance to OFWs and their dependents for various reasons, including Calamity Assistance, Bereavement Assistance, Medical Assistance, and Relief Assistance. Here is a helpful list to assist you in learning more about the Welfare Assistance Program's coverage.
1. Calamity Assistance
This Calamity cash assistance given to OWWA members affected by natural disasters (typhoons and earthquakes) or human-made disasters. For natural disasters, you are entitled to cash assistance of Php 500.00 if you're inactive and Php 1,000.00 if you're active. For human-made disasters, Php 1,500.00 is given to inactive members and Php 3,000.00 for active members.
2. Bereavement Assistance
In case the OFW passes away, families can claim a cash assistance amounting to Php 20,000.00 provided to the bereaved family of the deceased inactive OWWA member who is not eligible under the Death and Burial Social Benefits. Here's a guide how to apply for bereavement cash assistance.
3. Medical Assistance
There is a Medical cash assistance given to OWWA members who are suffering diseases or suffered an injury from a crime or an accident and are not covered by the MEDplus Program.
4. Relief Assistance
The Relief cash assistance is granted to OFWs and is OWWA members who are distressed or displaced because of crises in the economy, politics, and health.
Visit Your Nearest OWWA Office to Apply for these Benefits
In case you have an inquiry about the Welfare Assistance Program, you may try visiting or contacting your nearest OWWA Regional Welfare Office (RWO) if you're currently in the country or your Philippine Overseas Labor Office (POLO) if you are still working abroad. Your RWO or POLO will provide you with the conditions you will need and methods you will have to claim the cash benefits under the Welfare Assistance Program of OWWA.
Knowing the different programs by OWWA will only help you make the most out of your membership and guarantee yourself the financial assistance you are entitled to given by the government. Don't forget to take advantage of these services, apply and receive your benefits, as any kind of assistance is helpful in times of need.
Summary
Working abroad is not easy, especially because you are far from home. It's a once-in-a-lifetime opportunity that can be full of thrilling journeys and challenging challenges. But it also has its challenges and difficulties. In case of unfortunate incidents, it's good to know what benefits you can get and where to turn to for assistance.
As an OFW, being aware of the different programs of OWWA reassures you of the help by the time you will need it, especially when you're having problems with your employment, if you have concerns in your work, and by the time you decide to stop working abroad.
To learn more about the services and benefits provided by OWWA, you may visit their website at www.owwa.gov.ph.