Filipinos located in Israel can visit the Philippine Overseas Labor Office (POLO) in order to renew their OWWA account. The POLO office is located in the same building as the Philippine Embassy in Tel Aviv. Please be guided on the process of renewing your membership by booking an online appointment beforehand.
Aside from the online appointment, the PH Embassy also conducts Mobile Outreach services wherein they visit different places in the country in order to reach out to Filipinos who want to update their accounts.
The Philippine embassy in Tel-Aviv, which was established in 1962, is considered a diplomatic mission by the Philippines. It is the place where you renew your OWWA membership, process SSS, Pag-IBIG, and other PH government services.
Also Read: How to Get OEC in POLO-Israel Online
The primary objective of OWWA-Tel-Aviv, Israel is to ensure the rights of overseas Filipino workers in Israel under Philippine and Israeli labor laws, regulations, and standards, as well as their employment contracts.
OFWs are eligible for OWWA benefits, which include welfare benefits in times of need. The membership fee is 80.61 ILS or less, based on a monthly average equivalent rate of 25 US Dollars, and it must be renewed every two years.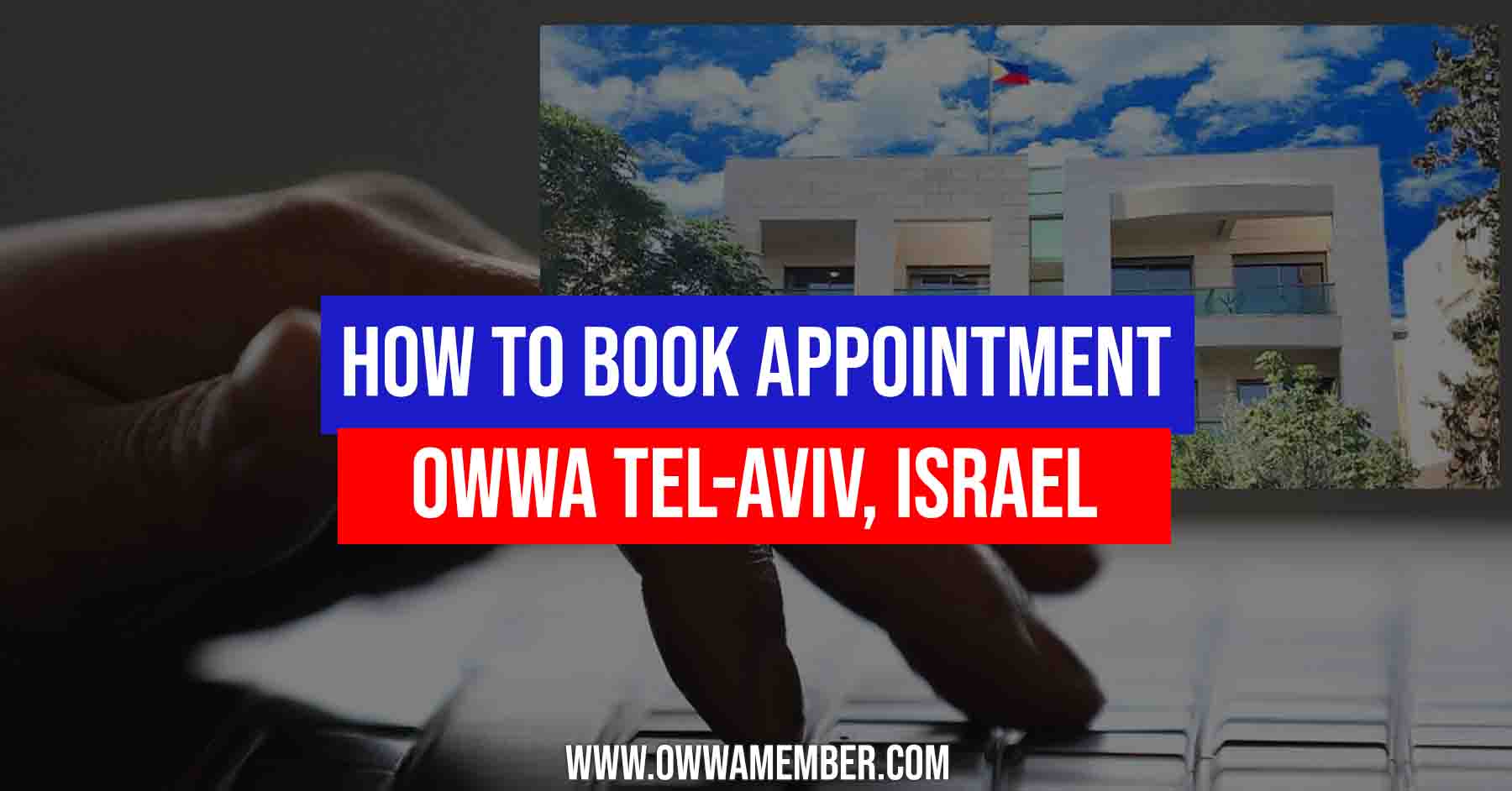 Amount of Contribution
The OWWA membership contribution shall be Israeli Shekel (ILS) 80.61 or less depending on the monthly average equivalent rate of 25 US Dollars.
Membership Validity
Each contribution is valid for two (2) years, regardless of the length of the contract, the change in employer, location of employment, or recruitment agency. If proof of employment is provided, OWWA membership must be renewed after that.
POLO Tel Aviv OWWA Membership/Renewal Requirements
Here's a list of OWWA membership requirements in Tel Aviv:
Completed OWWA OFW Information Sheet.
A photocopy of the Philippine passport with a photo, name, and signature.
Copy of current employment contract or Certificate of Employment.
Membership contribution of 80.61 ILS or less depending on the monthly average equivalent rate of 25 US Dollars.
How to Schedule an Appointment in OWWA-Tel-Aviv, Israel
Here are the steps on how you can go online to the POLO-Israel website in order to book an appointment online. Be advised that this is the new process and link to the official appointment page:
Step 1: Visit the Tel-Aviv, Israel's Embassy website.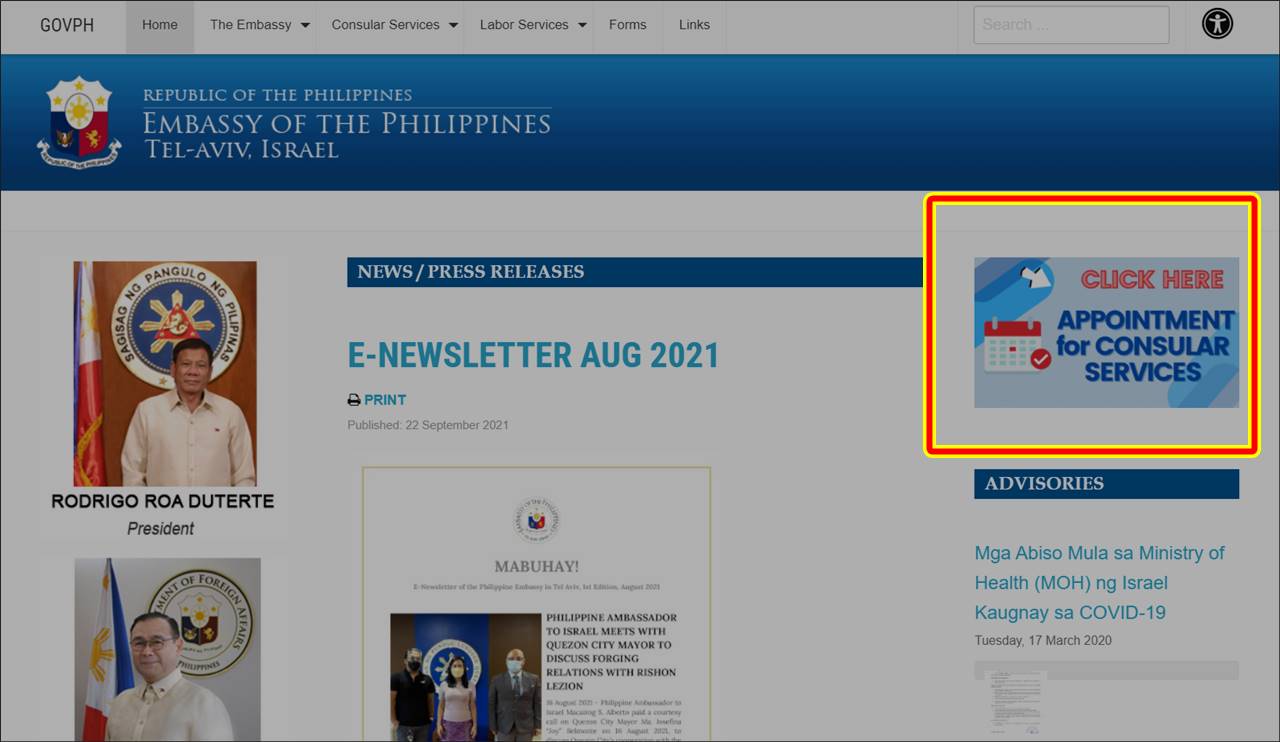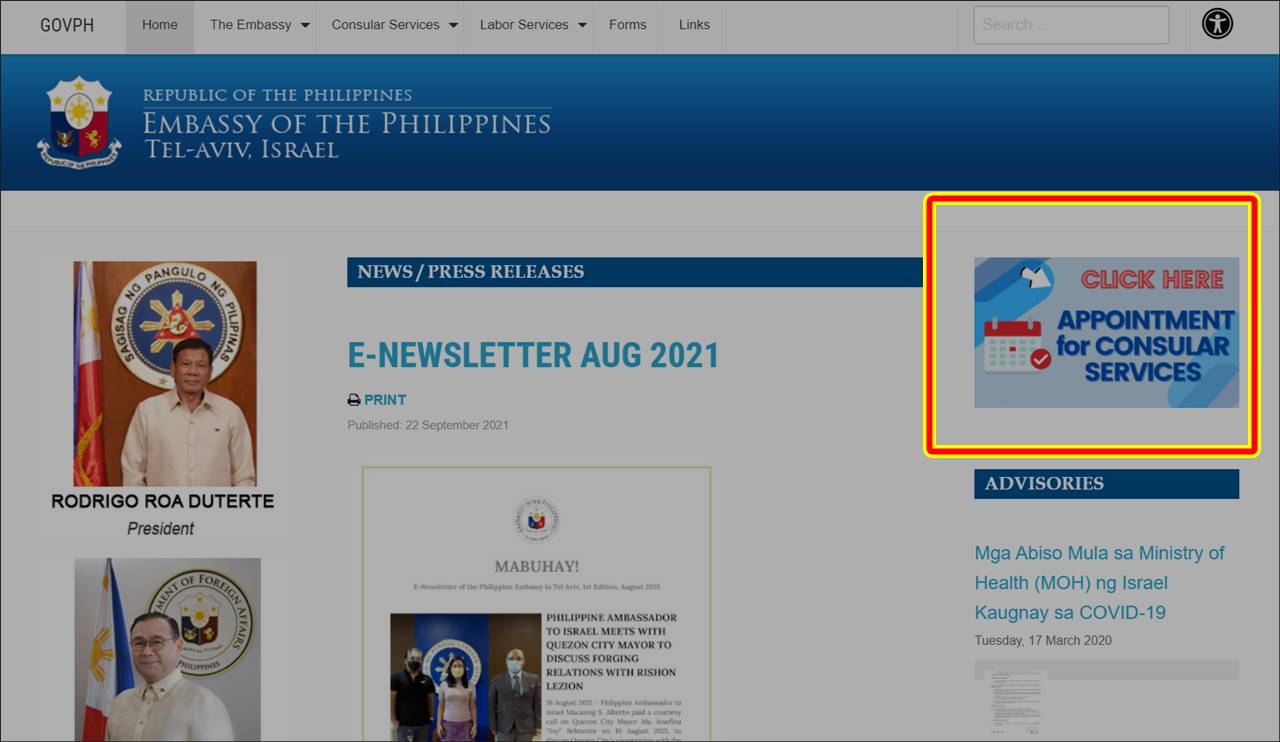 Step 2: Click the "Appointment for Consular Services" in the upper right of the website and choose OWWA Appointment.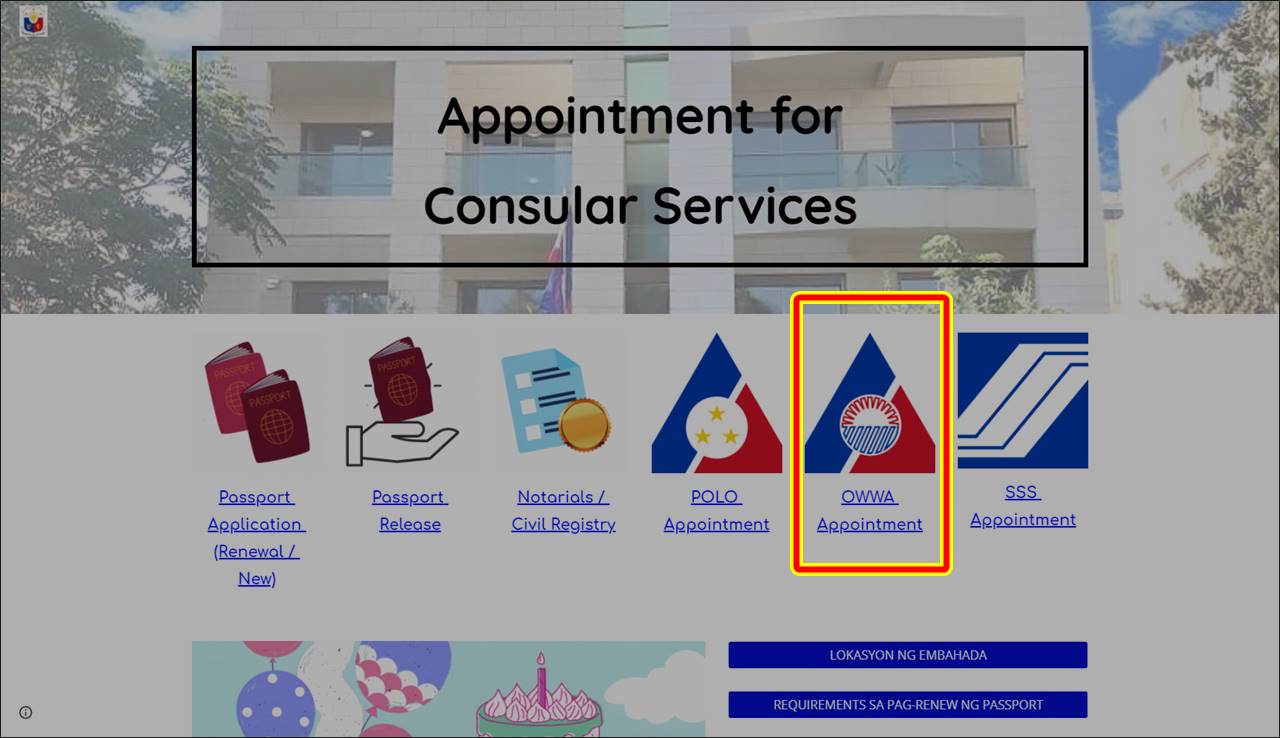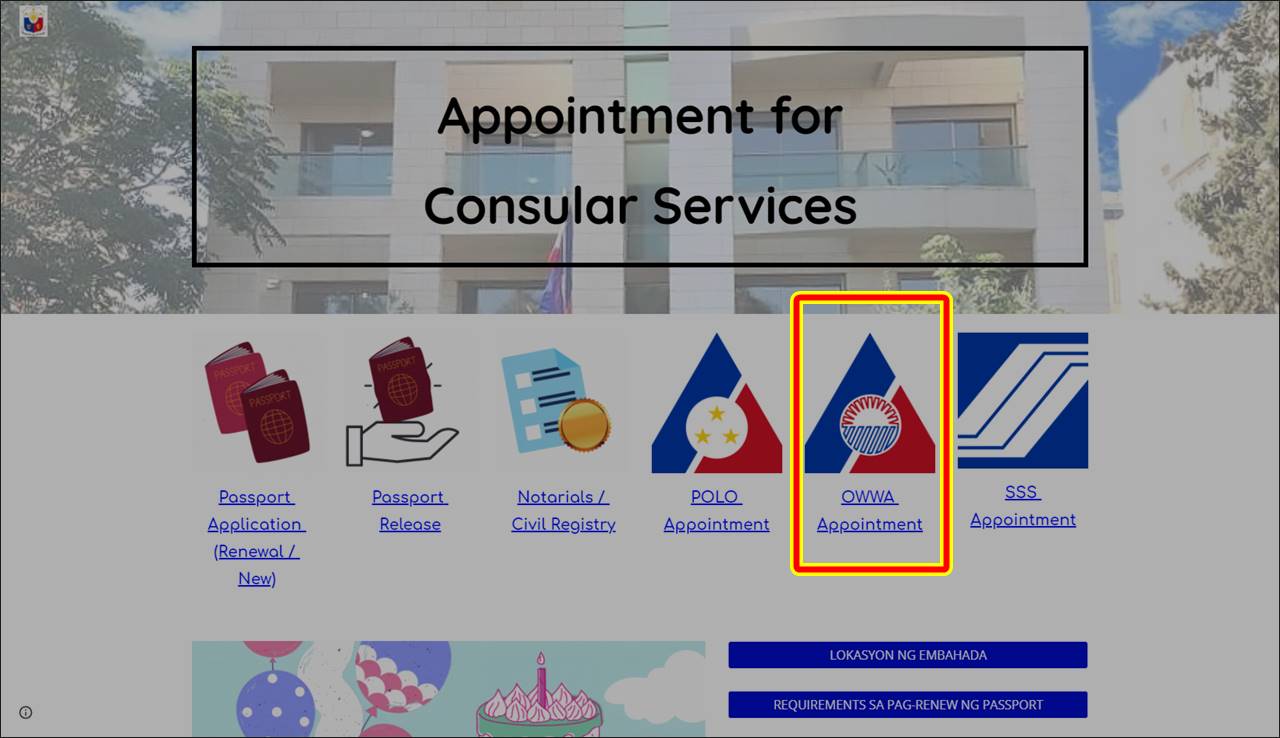 Step 3: Sign in with Google, then fill in your e-mail address in the email section, then enter the same e-mail again for confirmation.
Step 4: After you've filled in all of the required information, click Next.
Last Name
First Name
Middle Name
Contact Number
Service Requested (OWWA Membership)
Step 5: Choose your preferred date then click next.
Step 6: Choose your preferred time then click submit.
Step 7: You can "Edit your responses" if you want to double-check your information, but if you're sure of your answers; you can check your e-mail to confirm your schedule.
Step 8: If no time or if "No Appointment Slots" is indicated, the appointment is invalid.
Step 9: Double-check that your appointment has been scheduled and that you have all of the required documents for a fast transaction before visiting the OWWA-Tel-Aviv, Israel office.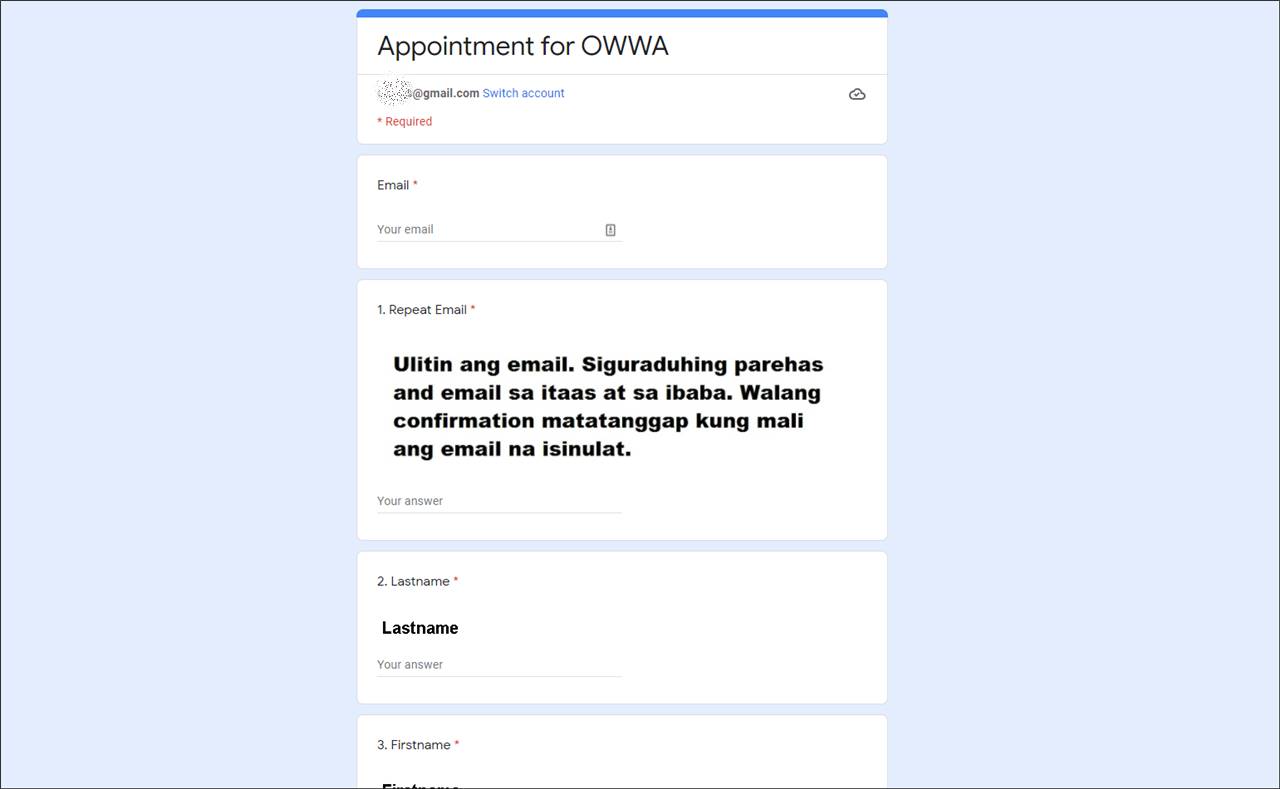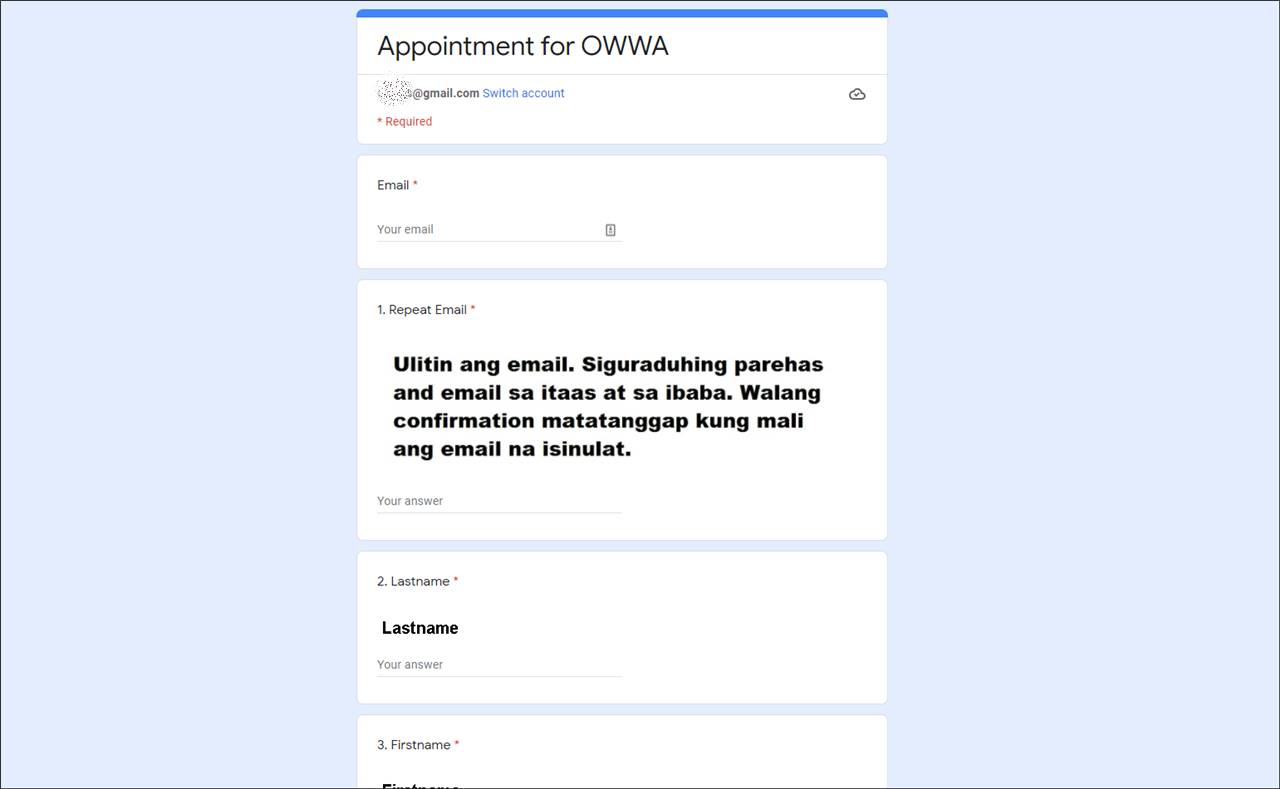 How to Renew OWWA Membership in Israel
After you have made your appointment, the membership payment renewal is done when you visit the POLO-Tel Aviv office. Please be guided on the steps below on the process during your scheduled appearance:
Step 1: Go to the POLO-Tel Aviv office.
Step 2: Bring a printed copy of your OWWA appointment so you can enter the office. You need to provide this as you will not be allowed entry if you do not have confirmed appointment proof.
Step 3: Present your document requirements.
Step 4: Pay the OWWA renewal fee. Please note that you may need to pay other fees such as POLO contract verification as applicable.
Step 5: After paying all the fees for your OWWA membership renewal you can now get your receipt after the payment.
Philippine Embassy in Israel Mobile Services
Also, take note that the Philippine Embassy also conducts consular outreach through Mobile Services. These are events where the embassy shares updates on their Facebook Page and informs the public located in distant areas to process the OWWA renewal. Aside from the OWWA renewal, Filipinos can also update their Pag-IBIG accounts, SSS, and inquire about other programs/services of the PH Embassy.
Please check out this sample update from the PH in Israel team from their official Facebook Page:
Important Reminders at the POLO-Tel Aviv Office
Here are some important tips and reminders during the appointment or appearance date:
Requirements that are not complete will not be handled.
If you're heading to the embassy, make sure you are appropriately dressed so you can get in.
To download the OFW Information Sheet, go to this link.
New OWWA members are eligible to engage in OWWA's regular activities and services, as well as special programs, after three (3) months of membership.
Check out this video blog below as shared by a Filipina OFW who recently uploaded her experience renewing her OWWA account.
Stay updated on the Philippine Embassy in Israel's Facebook page to see if OWWA renewals are available in your area, as NALYN DAX TV did when she detailed her OWWA renewal when the PH Embassy held a Consular Outreach Mobile Services experience in Haifa, Israel.
Video: How to Get to Philippine Embassy in Tel-Aviv
Here's another video that shows a tutorial of how you can get to the Philippine Embassy in Tel-Aviv, as vlogged by an OFW.
Frequently Asked Questions
Here are some common questions and answers about the POLO-Tel Aviv process of renewal of your OWWA membership and making a schedule:
1. Can I directly go to the OWWA- Tel-Aviv, Israel Office?
No, due to the pandemic, you must make an appointment before visiting the OWWA-Tel-Aviv, Israel office.
However, please stay tuned to the Facebook Page of the PH Embassy in Israel because they hold Consular Outreach missions where the PH Embassy reaches out to Filipinos and far-flung areas in order to process different government services like SSS, Pag-IBIG, OWWA, POLO, etc.
2. I have a few more questions; who should I contact?
You may reach the OWWA-Tel-Aviv, Israel office via e-mail at israel@owwa.gov.ph /israel@yahoo.com, or by sending a message or calling them at +972.3.6022496 / +972.3.5444.584.
3. What time will the office be open? Do they take a lunch break?
The Philippine Embassy is open from 8:30 a.m. to 4:30 p.m., Sunday through Thursday, with no lunch break. The Embassy is closed on Fridays, Saturdays, and holidays declared by the Philippines and Israel.
4. How much does the OWWA membership fee cost?
The OWWA membership contribution shall be 80.61 ILS or less depending on the monthly average equivalent rate of 25 US Dollars.
Contact Information
POLO-OWWA Tel-Aviv, Israel
Address: Rehov Bnei Dan 18, Tel Aviv-Yafo, 62260 Israel
Email: israel@owwa.gov.ph, israel@yahoo.com
Contact Number: POLO: +972.3.6022.496 / +972.3.5444.531, OWWA: +972.3.6022496 / +972.3.5444.584
Website: https://tel-avivpe.dfa.gov.ph/
Facebook Pages: https://facebook.com/PHinIsrael/
Google Map Location
Below is a map guide to the location of the POLO-OWWA office in Tel Aviv. The OWWA office is located at the same building as the Embassy of the Philippines in Israel: