To all Filipinos working abroad, the Overseas Workers Welfare Administration (OWWA) has introduced a unified hotline number in order for you to call in case you need to report your questions or issues as an OFW abroad. This telephone number is part of the new programs and services from OWWA as mandated by Philippine President Rodrigo Duterte.
The OWWA hotline number is 1348 and is available 24/7.
This is the centralized telephone number of OWWA so that at any time of the day, Filipinos can call them to get assistance with their problems. The hotline aims to provide a faster response time especially for distressed overseas Filipino workers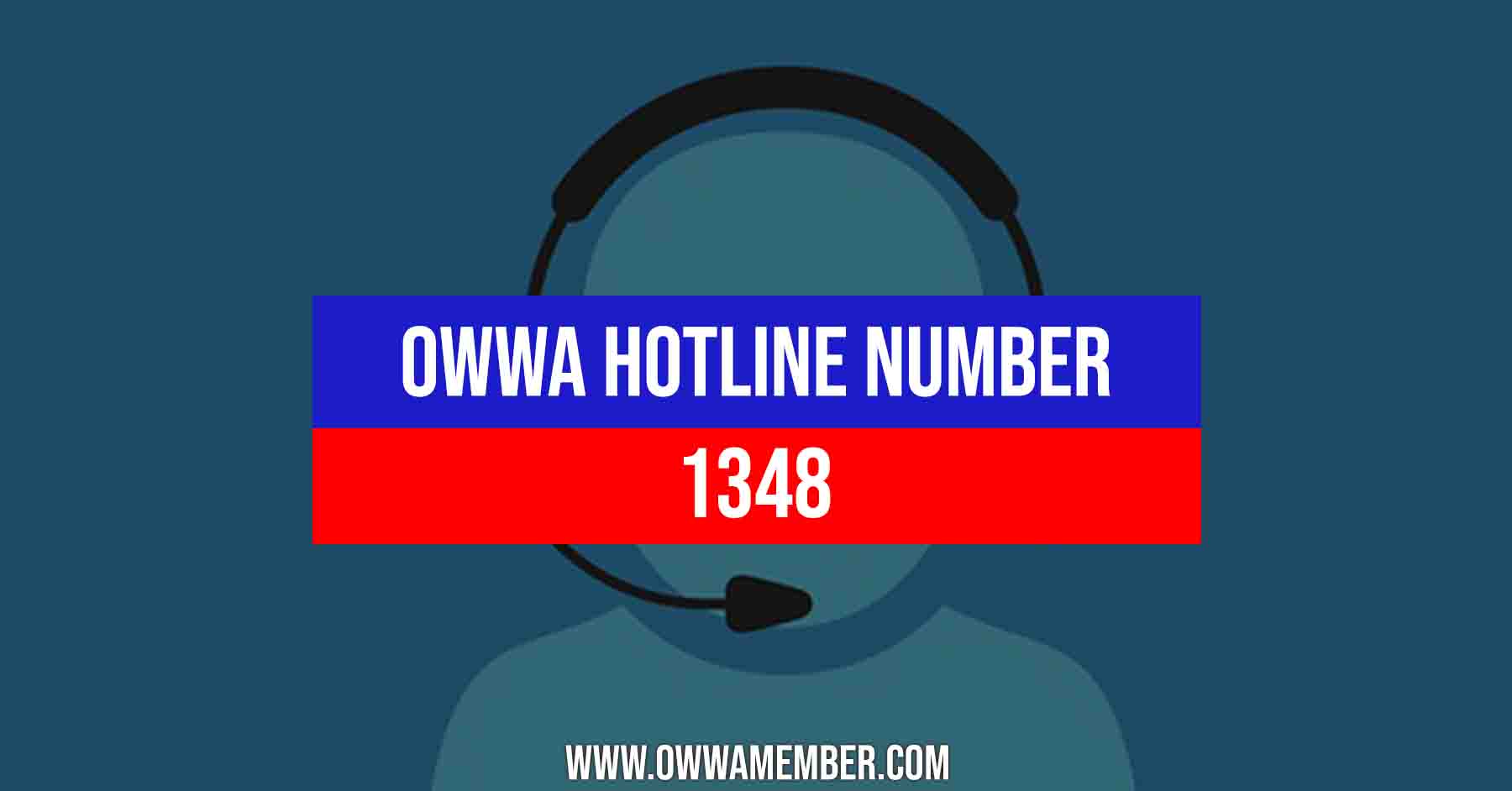 How to Dial OWWA Hotline
OWWA advised Filipinos on how they can dial the OWWA hotline, please see the details below based on your location.
For those inside Metro Manila – 1348
For those outside Metro Manila – (02) 1348
For those based International – 0632-1348
According to the news, Filipinos from outside of Metro Manila, will need to dial (02) 1348. On the other hand, OFWs who are calling internationally will need to dial (0632) 1348. This hotline is available 24 hours every day including holidays.
So Pinoys overseas and need assistance especially in emergency cases can reach out to this number for help.
Some of the services OFWs can access when calling the OWWA operations center include questions about repatriation assistance, issues with employment contracts with their jobs, emergency distressed cases, and other concerns.
It is advised that Filipinos do not make fake prank calls as the hotline is very important to help fellow kabayans get the help that they need during critical times.
The OWWA hotline centre will be responsible in taking the calls and then endorse the OFW questions to the correct OWWA office in the Philippines or OWWA office abroad, as well as other Philippine government agencies for immediate assistance.
Video: OWWA Hotline Number Launched for OFWs
Here is a video by GMA News regarding the news of the OWWA hotline number. This is open 24 hours a day and 7 days a week.
A Filipina in Saudi shared her experience being maltreated by her employer. She contacted OWWA for assistance to help her get back home to the Philippines. But this took some time. This is one of the reasons why OWWA has launched the hotline. To make it faster for cases similar to the Filipina to get the assistance she needed.
So please check the OWWA hotline contact number in times of need.
OWWA AKAP Hotline
Here is a post from the official FB page of OWWA about the hotline number when they launched it last March 29, 2019.
OWWA AKAP Hotline – 1348
Summary
It is very important for you as an OFW to know this number because in case you need assistance, you can directly ask for it from the OWWA team. Save this number in your mobile phone and call them especially during emergency and distressing cases.
OWWA is doing its best to provide assistance and reach out to all OFWs everywhere so they are aware of the programs and benefits, and to protect the welfare of the OFWs.
In case you wish to contact the OWWA office in the country where you are working, you can also contact the POLO-OWWA office for assistance. Please check this list of OWWA branches abroad for more details.