The Philippine Charity Sweepstakes Office (PCSO) is a government-owned organization with a mandate from the Office of the President to raise revenue for health, medical assistance services, and charitable programs primarily through the operation of games.
Also Read: What is the Malasakit Center Program?
It is the principal fund-raising agency for various programs and charities of the National Government. PCSO's primary objective is to raise funds for the improvement of health and medical services throughout the country. They have a number of projects aimed at providing assistance to those in need, as well as charitable initiatives that benefit the public.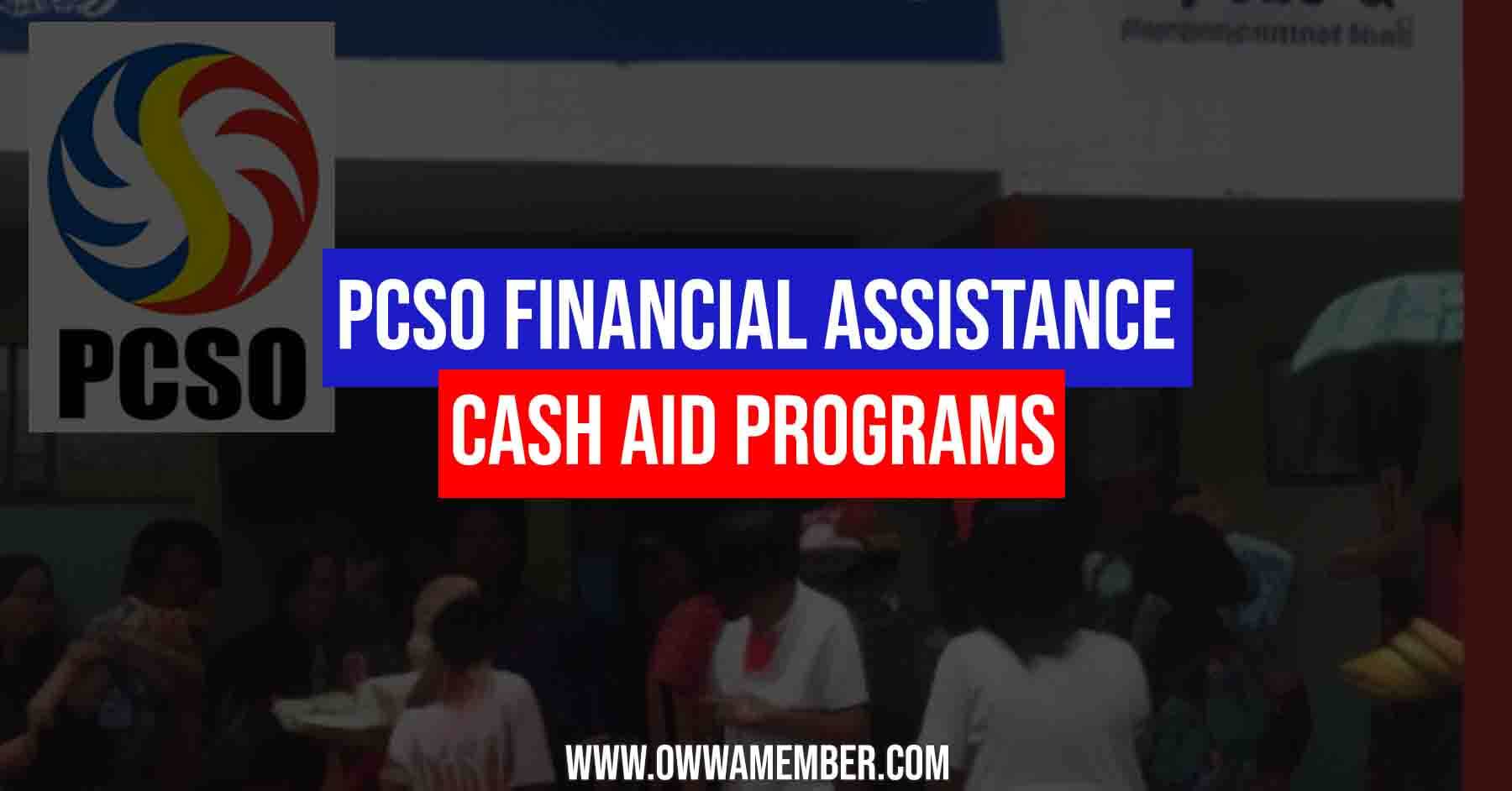 Over the years, the PCSO has created financial projects and programs to assist financially struggling or underprivileged Filipino families. These services and programs include:
1. Direct Financial, Funeral, and Medical Assistance
Direct assistance is given to those who have lost loved ones due to accidents or unforeseen events, such as the victims of the Ozone Fire tragedy, the Pinatubo eruption, and the Ormoc disaster, among others.
2. Medical Access Program (MAP)
In partnership with public and private hospitals, healthcare facilities, drugstores, and other partners, the Medical Access Program is intended for the assistance of male and female individuals with health-related problems who are seeking financial help. The program is based on the premise of enhancing the funds of those in need.
Below are their other Programs and Services
3. Auxiliary Ambulance Service
Patients who require transportation from a hospital to their home, another hospital, or a PCSO facility to another hospital are provided with this service.
4. Calamity Assistance Program
The Calamity Assistance Program (CAP) has been created to address the needs of the country and its communities during calamities, disasters, and medical emergencies. It assists families and individuals affected by calamities or disasters in the appropriate form through Local Government Units (LGUs), directly to those affected by the calamities, health facilities, and authorized agencies and entities.
5. Integrated Health for Overall Productivity and Empowerment (I-HOPE)
Through funding assistance for the purchase of medical equipment and primary health care capability building packages for the barangay health stations and rural health units, the agency's charitable programs and services are made available to the poorest provinces in the country.
6. Institutional Partnership Program (IPP)
The Institutional Partnership Program is a financial grant that increases the resources of various welfare organizations and nonprofit hospitals to broaden the scope of the government's charitable services, particularly concerning the medical and health requirements of the underprivileged and poor in the local area.
7. Medical and Dental Mission Program
The operation of outreach medical services occurs both inside and outside of Metro Manila and the neighboring provinces, in depressed communities, and disaster-affected areas. As part of the program, free medications are given to people who have limited or no access to the healthcare services provided by the local government.
8. Medical Transport Vehicle (MTV) Donation Program
This program provides assistance to medical transport vehicles to Local Government Units at the provincial, municipal, and city levels located in conflict-affected areas and vulnerable communities in order to transport patients quickly and safely to, from, and between locations with the most efficient access to treatment facilities by land, water, and areas of rough and mountainous terrain.
9. Medicine Donation Program
The Medicine Donation Program (MDP) provides basic medications and supplies to eligible public and private non-profit organizations, as well as healthcare facilities, to help them expand their reach and provide quality medical care.
10. Out Patient Services Program
One of the programs in the Medical and Dental Division (MDD) is outpatient services, which offer general medicine consultation, basic or minor surgery, dental consultation & treatment, and medications.
11. PCSO Charity Clinic Services
Free healthcare services are provided, including consultations, minor surgeries, patient transport in ambulances, emergency care, and referrals to underdeveloped barangays in Metro Manila and neighboring provinces.
12. Mandatory Contributions
13. E-Services
Health Care Facility Assistance Validation
Online MAP Application Status Inquiry
PCSO Gift Check Validation
PCSO Medical Access Program (MAP) Online Application
The purpose of this online application system is to obtain financial support from the PCSO in order to help with high medical expenses. It works on a first-come, first-served basis.
Print Guarantee Letter or Claim Slip
Video: FINANCIAL ASSISTANCE FOR HOSPITAL BILL l DSWD l PCSO l DOH l REQUIREMENTS l Heartjem Vlogs
Watch the detailed video of a Youtuber about the Financial Assistance for Hospital bill of PCSO. Keep watching to learn more about the financial assistance that the DSWD and DOH offer.
Frequently Asked Questions
If you have any further questions regarding "PCSO Financial Assistance Program" see the list of frequently asked questions and answers below.
1. What is PCSO?
The Philippine Charity Sweepstakes Office (PCSO) is the main government organization responsible for collecting donations and disbursing money for national charities, medical assistance programs, and health programs.
2. How do I seek financial assistance from PCSO?
The PCSO Charity Assistance Department will process the request and provide financial assistance via the Claim Slips or Guarantee Letters to be printed by the patient or patient's representative after the application is submitted and a reference number has been acquired.
3. What is the purpose of PCSO?
The PCSO has a mandate to raise money and provide resources for national charities, medical assistance and services, and health programs. The President's Presidential Social Fund receives raised donations in order to enhance social welfare in the nation.
4. What is the hotline for PCSO assistance?
The PCSO hotline numbers are 09457746439, 09152962243, and 09177035866. Landline number 0284043956 is also available. Emails can be sent to pcsomain.charity@pcso.gov.ph.
Also Read: What is OWWA Philippines? Meaning of POLO-OWWA?
Summary
The Philippine government owns and operates the Philippine Charity Sweepstakes Office (PCSO). It is the division tasked with coming up with new lottery games and running their distribution for charitable purposes.
The agency's earnings are invested in health programs, charitable causes, and the projects of other organizations. Filipinos can rely on PCSO's programs and financial assistance as long as it exists.