The latest episode of OWWA at Your Service is a short one and features OWWA going to its regional office in Cebu. The OWWA office in Cebu region is also known as OWWA Regional Welfare Office 7 and is located in Cebu City. This episode was uploaded last April 23, 2021. There were series of events in this episode that took place in different parts of Cebu. The program showcases how involved OWWA is in terms of helping OFWs who are under its programs such as Balik Pinay, Balik Hanapbuhay, and Tulong Puso Program.
Also Read: List of OWWA Benefits Programs and Services for OFWs
Some of the officers featured in this episode are Deputy Administrator Margaux "Mocha" Uson, OWWA Deputy Administrator for Reintegration Faustino "Bubsie" Sabarez III, and OWWA Region VII Regional Director Mae D. Codilla.
These are the overview of the events that happened during the OWWA's trip to Cebu.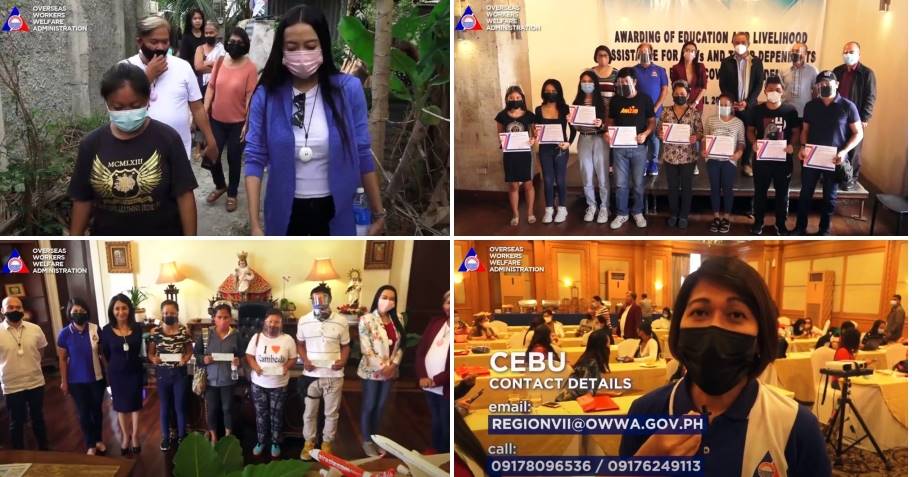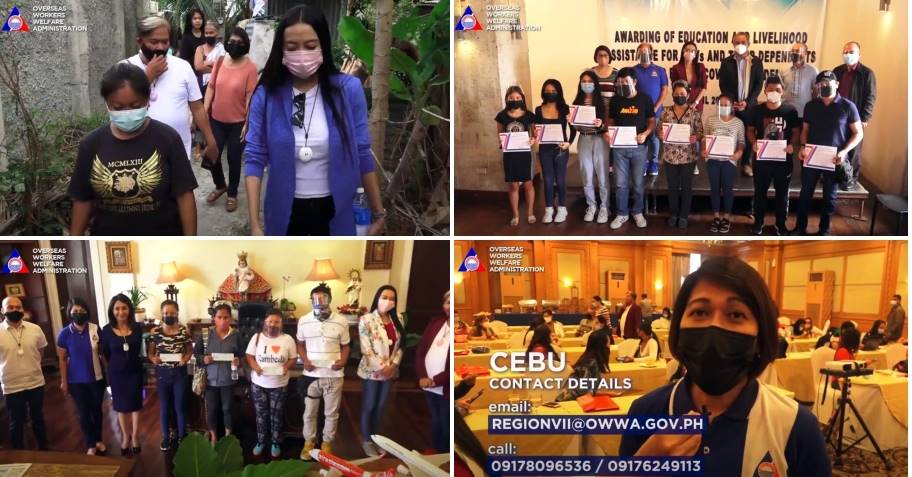 Event Seminar with OWWA Deputy Administration for Reintegration
Bubsie Sabarez III led the seminar wherein OFWs were oriented about the series of reintegration programs initiated by OWWA. This seminar was to specially explain that "No one will get left behind."
All OFWs will be given job once they become a member of OWWA. Instead of teaching Filipinos to rely on "ayudas," the government is teaching them how to fish.
Tulong Puso Program in Cebu
This program was also mentioned in the episode as the team went around Cebu to look for beneficiaries.
The Tulong Puso Program is a program intended for OFWs who returned to the Philippines and need financial assistance. This is for those who want to start their own businesses or restore their enterprises.
Tabang & Ease Project in Cebu
According to OWWA officers who went to Cebu, they were able to award the Tabang OFW and EASE Project to its beneficiaries.
This project has been created to help the dependents of OFWs who are affected by the COVID-19 pandemic. This is an educational assistance program, which has a fund of P1 Billion.
Balik Pinay, Balik Hanapbuhay in Cebu
The team also visited the OFWs who are part of the Balik Pinay, Balik Hanapbuhay project.
The Balik Pinay, Balik Hanapbuhay project is a program to guide Filipinas to establish their own businesses after returning to the Philippines. This program includes training, financial assistance program, and setting up the business for first-time entrepreneurs.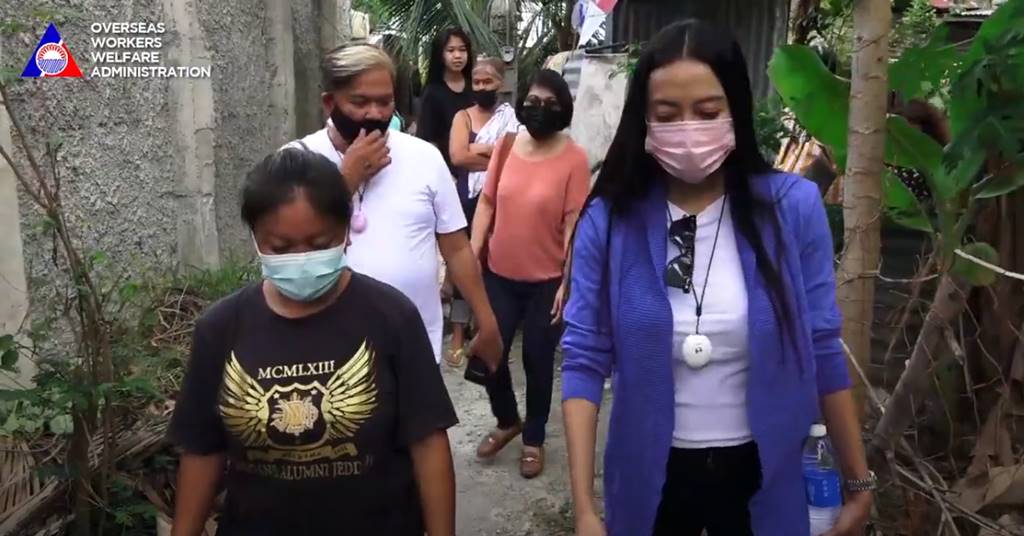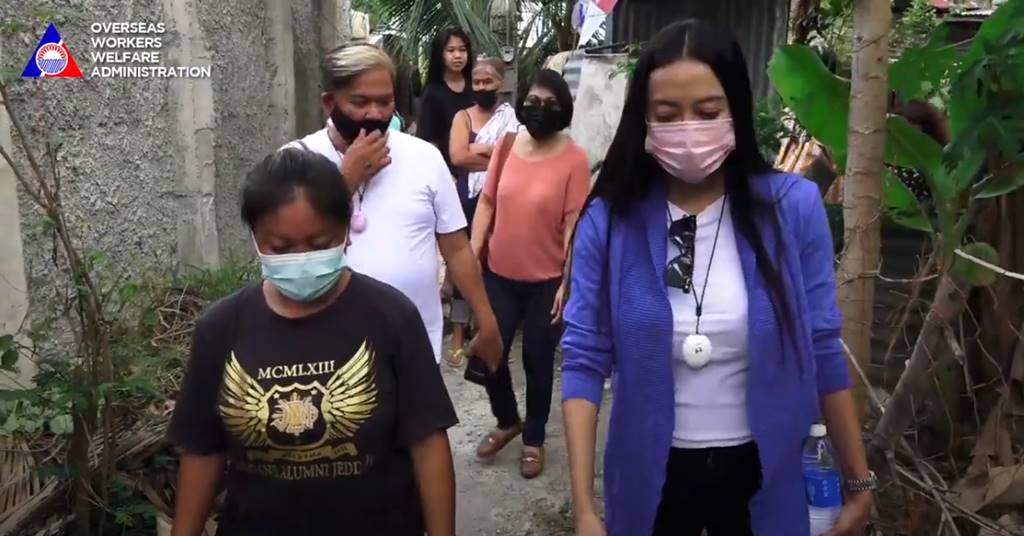 Meeting with the Provincial Governor of Cebu
Another activity did by the team was to meet the Provincial Governor of Cebu, Gov. Gwendolyn Fiel Garcia, to discuss OWWA Project-related matters.
The meeting was held at the Cebu Provincial Capitol Building.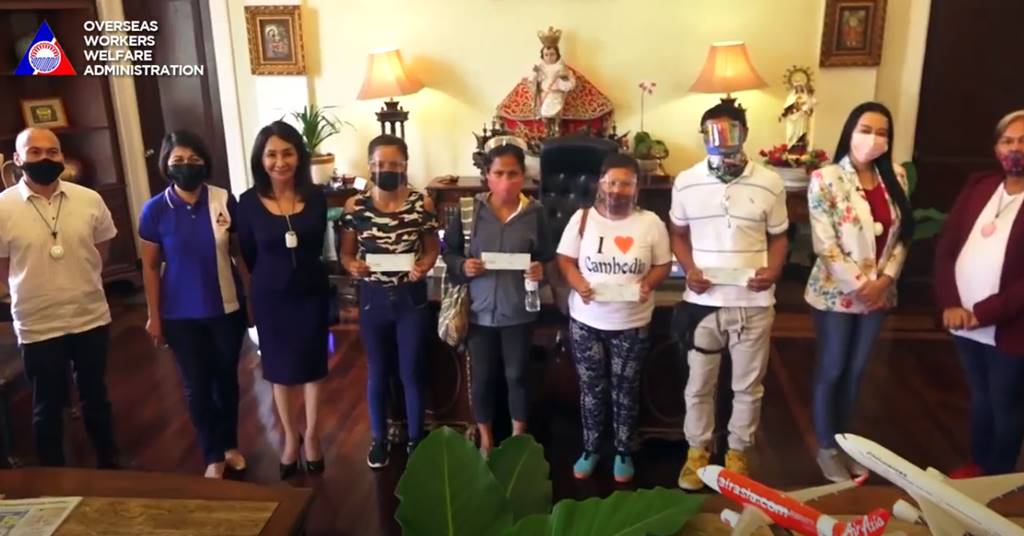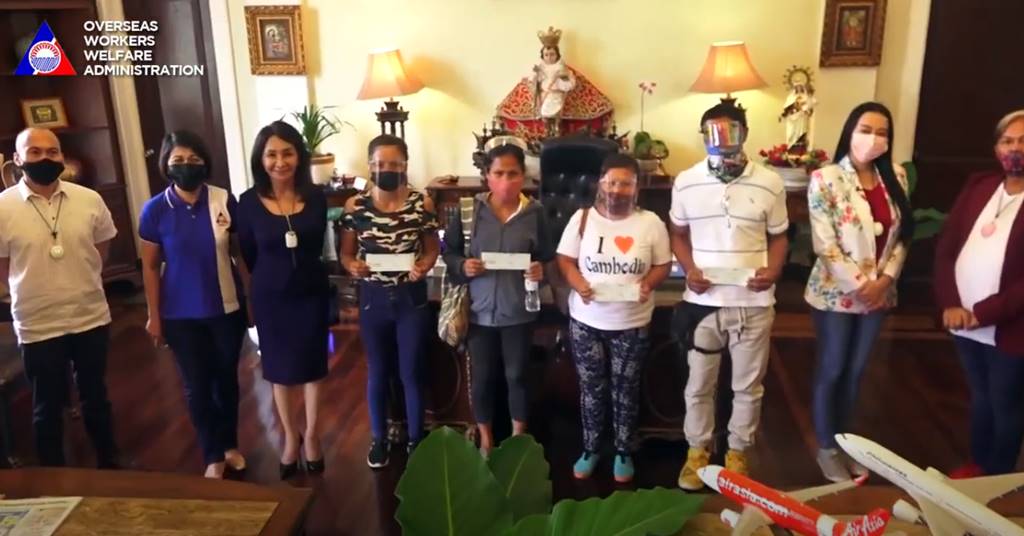 OWWA Cebu Office
Mae D. Codilla, the OWWA Region VII Regional Director in Cebu, answered a question where OFWs can go in Cebu to inquire about programs and benefits. According to Dir. Mae, OFWs can go to the regional office located at 2nd Floor DOLE 7 Building, General Maxilom Corner Gorordo Avenue, Cebu City.
Or they can send an email REGIONVII@OWWA.GOV.PH or call 09178096536 / 09176249113.
For those who are located in Bohol, Negros Oriental and Siquijor province, there is an available DOLE provincial field office where they can go to for OWWA concerns.
Here's a list of OWWA Regional Welfare Office locations.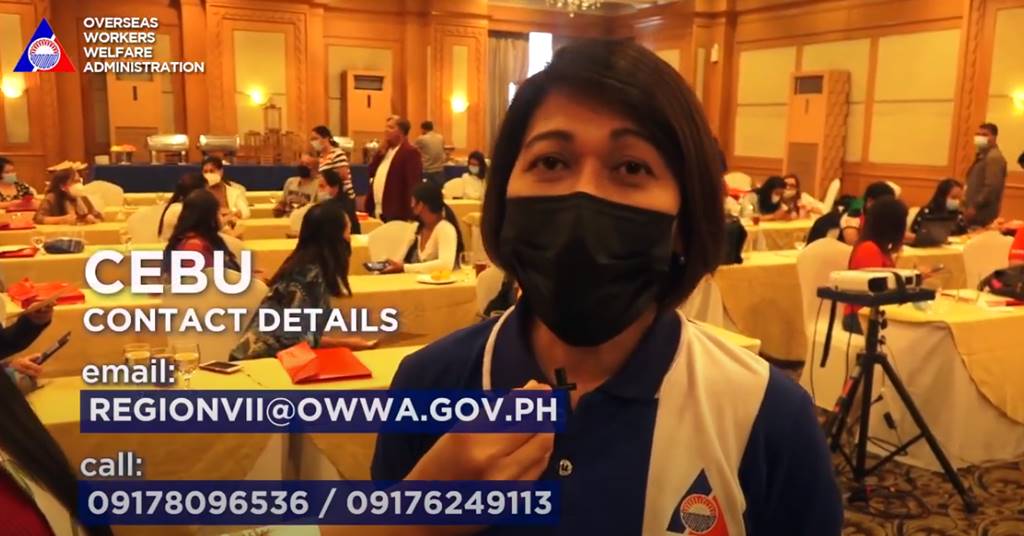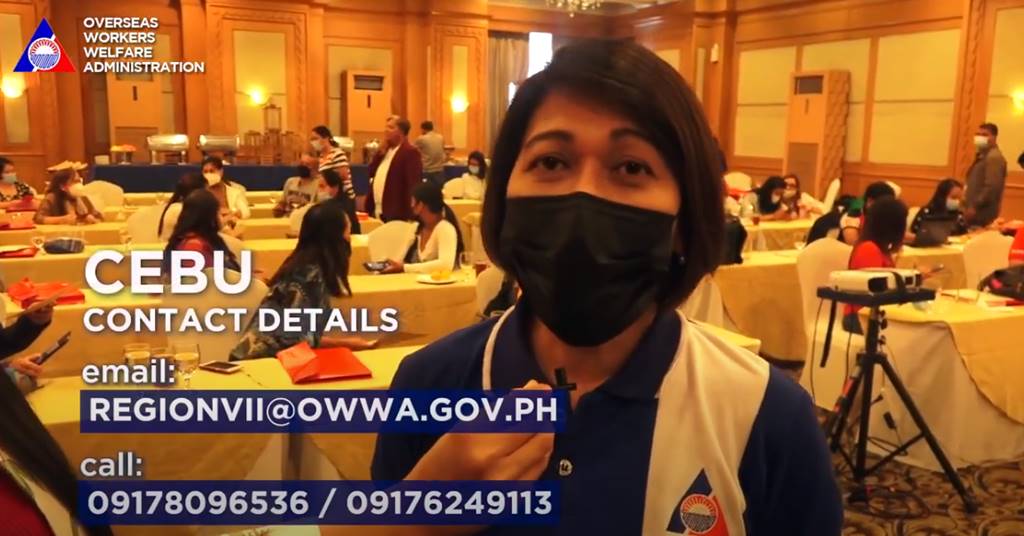 Video: OWWA Updates in Cebu
Check out this recap video clip below of what transpired during the visit of OWWA agency in Cebu.
OWWA AT YOUR SERVICE goes to CEBU
Kamakailan lamang binisita nina Deputy Administrator Margaux "Mocha" Uson & Deputy Administrator Faustino L. Sabarez III ang Cebu City ng Regional Welfare Office 7 para maiparating ang alagang OWWA sa ating mga kababayan mula sa Queen City of the South.
#OWWACares
Summary
This episode briefly showcased the events conducted by OWWA during DA Mocha Uson's trip to Cebu. Apart from conducting seminars, the team visited the beneficiaries of OWWA programs and at the same time, looked for new beneficiaries of new projects. If you are from Cebu, you might want to follow this guide for more insights about how OWWA is servicing your region.