Congratulations to the newly appointed OWWA Administrator Arnaldo "Arnell" A. Ignacio. Prior to his new post, he served as the deputy administrator of the Overseas Workers Welfare Administration (OWWA).
On August 10, 2022 (Wednesday), Manila's presidential palace announced that the Philippine government has appointed Arnaldo "Arnell" A. Ignacio as the new administrator of OWWA. He will be replacing Hans Leo Cacdac.
In a statement, Office Press Secretary Trixie Cruz-Angeles confirmed Ignacio's appointment. "We confirm Mr. Ignacio's appointment as Executive Director Admin. V of the Overseas Workers Welfare Administration," Cruz-Angeles stated.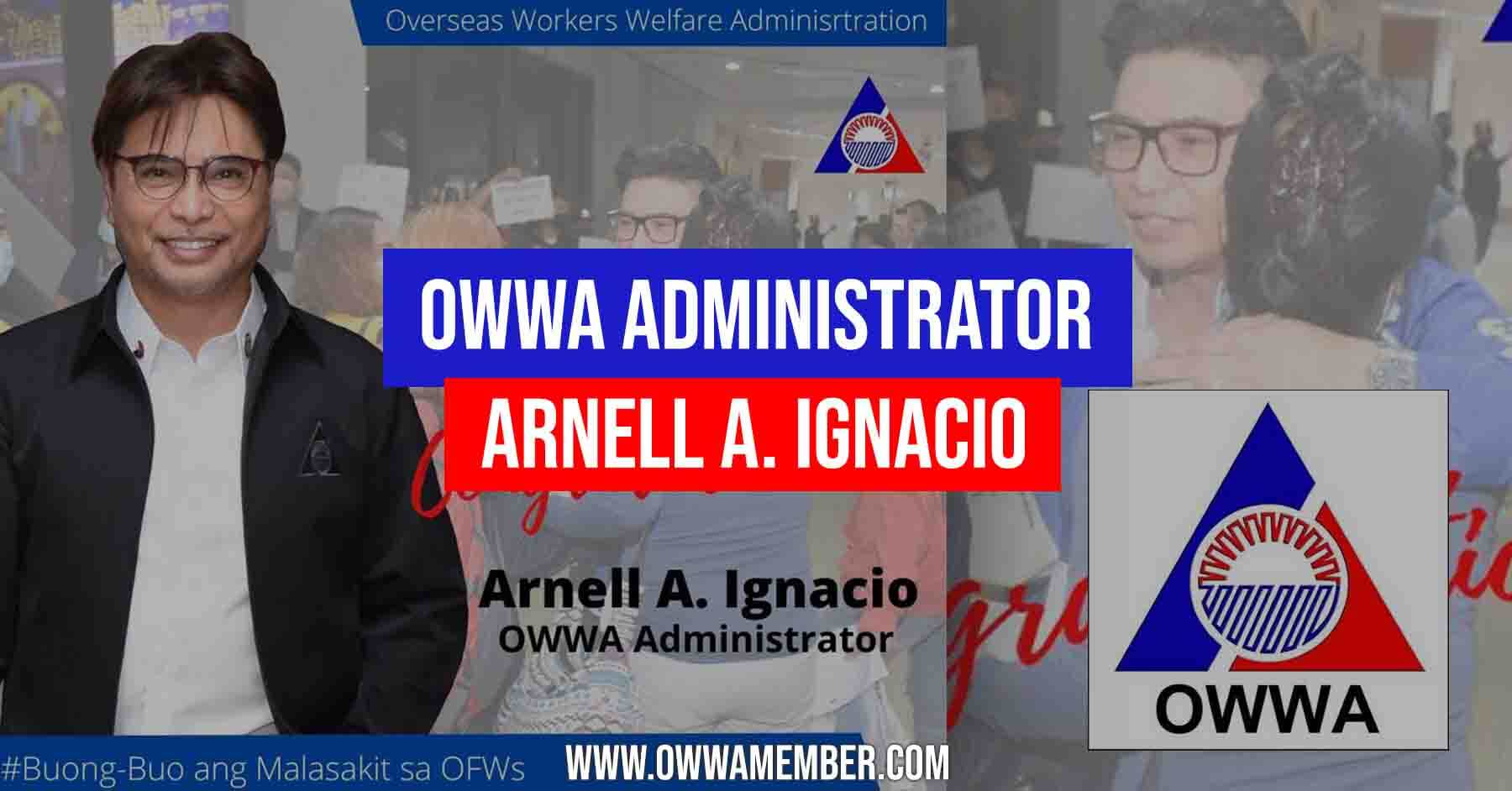 OWWA Chief Admin: Arnell Ignacio
In 2018, Ignacio worked as deputy admin for the before quitting his job in February 2019, claiming "personal reasons." In September 2021, he was rehired as the OWWA's deputy administrator, according to Cruz-Angeles.
"He was reappointed in September of last year to the same post and will now hold the position of Administrator, replacing Hans Cacdac who will be serving as Usec (Undersecretary) of DMW (Department of Migrant Workers) on Welfare and Foreign Employment," she added.
Administrator Ignacio is keenly aware of the plight of migrant workers, having himself been one for many years.
OWWA Agency Benefits for OFWs
In his first State of the Nation Address on July 25, Philippine President Bong Bong Marcos stressed the importance of formulating policies and programs to assist OFWs with their burden.
The objective of the OWWA, according to its website, is to safeguard and improve the well-being of overseas Filipino workers (OFWs) and their families. It is also responsible for assisting distressed OFWs in finding employment and providing livelihood training and programs to help them reintegrate into society.
OWWA has been actively working to provide assistance to OFWs in times of need, such as during the COVID-19 pandemic. OWWA is very active in helping our kababayans get back home safely and were provided with hotel accommodations and assistance in order to be reintegrated back into society while their overseas jobs were put on hold due to the lockdown.
There are many OWWA programs and services available to OFWs, such as financial assistance, legal assistance, and counseling services. OWWA has also provided scholarships, calamity assistance, and social benefits to every OFW member.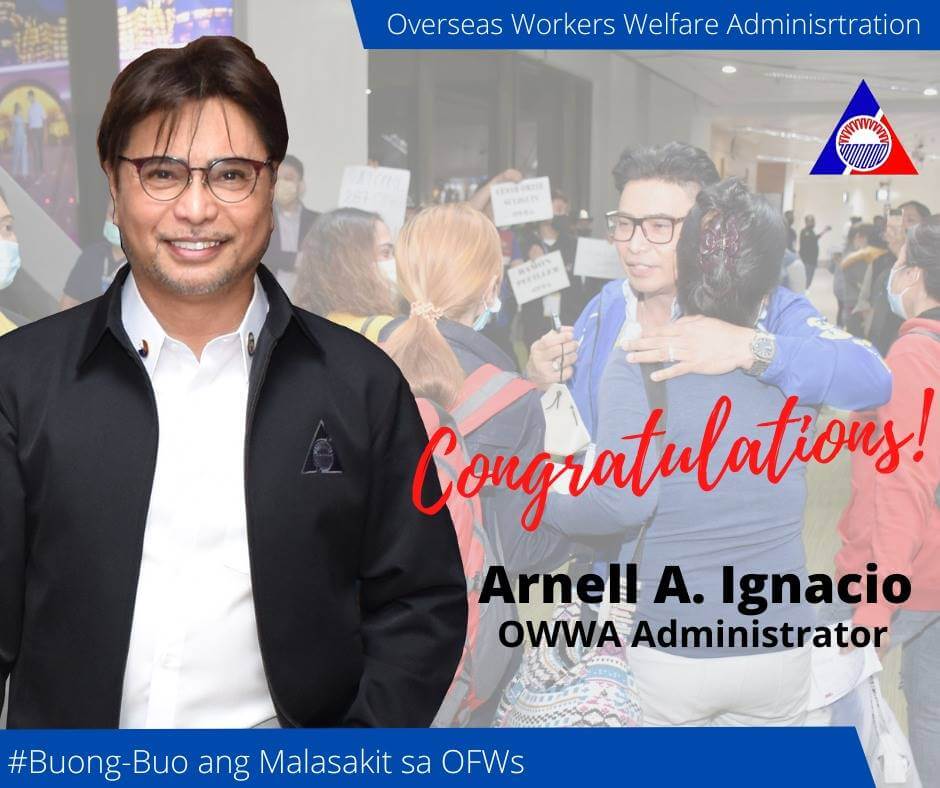 Video: CNN Philippines Interviews OWWA Administrator Arnell Ignacio
Here's a video of an interview with Arnell Ignacio by CNN Philippines:
President BBM has announced to give priority over OFWs and their children. Currently there is an OWWA OFW Children's circle that was newly created in order to have a community for the kids of OFWs.
OWWA Membership
The cost of the membership is only USD25 and it is valid every 2 years.
Fortunately, more and more people are now aware of the benefits of having an OWWA membership. We encourage every Filipino worker to get an OWWA membership to avail of the wonderful benefits and programs that they offer.
OFWs are encouraged to continue supporting OWWA by renewing their membership to avail themselves of these benefits. With a new administrator at the helm, we can expect more programs and services that will be of great help to our kababayans who are working hard abroad.
Under the leadership of Administrator Ignacio, OWWA will continue to work hard in protecting and promoting the welfare of all OFWs. We wish Administrator Arnaldo "Arnell" A. Ignacio all the best in his new role!