OWWA offers a range of scholarships to dependents and beneficiaries of OFWs. That is why it is important to keep your membership active to utilize these education benefits. In case you are wondering what are the available scholarships and training programs, we have listed the full list here.
The Department of Labor and Employment's Overseas Workers Welfare Administration (OWWA) is the lead government agency in charge of tasking, securing, and supporting the welfare and well-being of Overseas Filipino Workers (OFWs) and their dependents.
Also Read: List of OWWA Benefits Programs and Services for OFWs
Subject to a selection process and accreditation of participating organizations, and OWWA member may apply for any of the following OWWA scholarship and education training programs for himself or her duly designated beneficiary.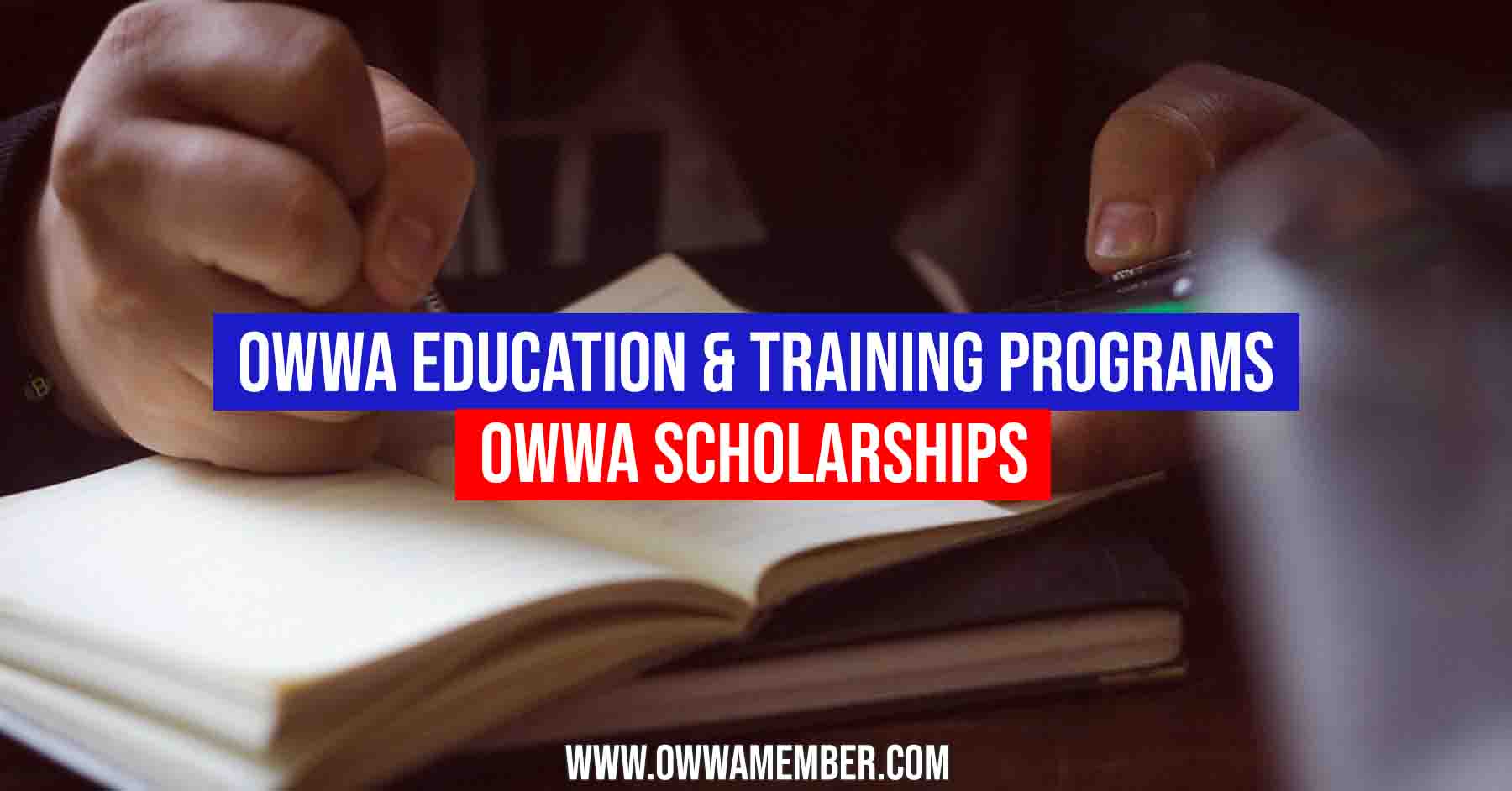 How to Become an OWWA Scholar
In order for the OFW or dependents of OFWs to become an OWWA scholar, they need to meet the qualifications and complete the requirements based on each scholarship program.
Some of these education scholarships for OFWs and dependents are a tie-up between other Philippine government agencies and private organizations. Some of the partnerships are with Commission on Higher Education (CHED) or Unified Student Financial Assistance System for Tertiary Education (UniFAST), or Technical Education and Skills Development Authority (TESDA).
Time and again we remind OFWs and their families to be aware of their benefits as an active OWWA member. Here we share a full list of scholarship programs launched by OWWA. Please take advantage of the Education and Scholarship Grants from OWWA. Please check them out below:
1. Education for Development Scholarship Program (EDSP)
This Education for Development Scholarship Program (EDSP) is a scholarship grant offered to eligible beneficiaries/dependents of active OWWA members who are among the top examinees on the OWWA pre-qualifying test administered by the Department of Science and Technology-Science Education Institute and who intend to enroll in a four to five year baccalaureate course at any of their preferred colleges/universities. It will be given in the form of financial assistance up to ₱60,000 per school year.
2. Skills for Employment Scholarship Program (SESP)
The Skills for Employment Scholarship Program (SESP) is available for eligible candidates to upgrade their skills. A candidate for a one-year technical course will receive ₱14,000 in financial aid, while a six-month vocational course will receive ₱7,250. The funds will be sent directly to the training institute where the dependents/beneficiaries are enrolled.
3. OFW Dependent Scholarship Program (ODSP)
OFW dependents (siblings or children) who intend to enroll or are already enrolled in any degree course at a state college or university of their choosing. This is the benefit under the OFW Dependent Scholarship Program (ODSP) and this provides financial assistance of ₱20,000.00 per academic year to eligible dependents of active OWWA (Overseas Workers Welfare Administration) members with a monthly salary of not more than USD $600.
4. Educational Livelihood Asssitance Program (ELAP)
The Educational Livelihood Assistance Program serves as a two-part assistance: an educational scholarship grant for the beneficiary and or a livelihood assistance grant for the spouse. This is for dependents of OFWs who have passed away. The scholarship grant is PHP 5000 if he/she is in elementary, PHP 8,000 if in highschool, or PHP 10,000 if in college. It also provides PHP 15,000 for the spouse of the deceased OFW as livelihood grant.
Below are some educational and training programs for mariners / seafarers:
5. OWWA Seafarers' Upgrading Program (SUP)
A seafarer-applicant/grantee can select a MARINA or TESDA-accredited training/course from a list of training/courses provided under the program and enroll in training providers recognized by OWWA under the Seafarer's Upgrading Program (SUP). OWWA acknowledges all MARINA-accredited training centers as training providers. The OWWA provides financial support to beneficiaries ranging from a minimum of ₱1,200.00 to a maximum of P 7,500.00.
6. Mariner's Dugtong Aral (Bridging) Program (MDA)
The Mariner's Dugtong Aral (MDA) is a scholarship worth a maximum of ₱38,120.00 plus ₱15,000.00 for a 3-month stipend for qualified graduates of BS Mechanical Engineering and BS Electrical Engineering, leading to a BS Marine Engineering degree. These are for qualified Marine Officers who want to board an ocean vessel.
7. Pre-Departure Education Program
Before OFWs go abroad, OWWA offers pre-departure training programs which include a Country-Specific Pre-Departure Orientation Seminar (PDOS) and Comprehensive Pre-Departure Education Program (CPDEP). PDOS is a one-day orientation and is a requirement for OFWs to get an idea about the country and work environment where they will be working. The CPDEP is specific to domestic helpers and runs for 4-6 days and comprises of language training, culture  familiarization, and stress management.
8. Information Technology (IT) Training Program
OWWA features an IT Training Program intended to upgrade the InfoTech skills of OFWs and their family dependents. This is a Basic Computer Literacy program set up in regional welfare offices of OWWA as well as other OWWA overseas offices so that the applicants will be more knowledgeable in using computer and internat applications. This will also help these students for their employment in the future.
Below are special education scholarships launched during COVID-19 pandemic crisis
9. Project EASE (Educational Assistance through Scholarship in Emergencies)
Project EASE, or Educational Assistance by Scholarship in Emergencies, aims to help eligible college-level dependents of active OWWA member-OFWs whose jobs were affected by the COVID-19 pandemic. The educational financial assistance of ₱10,000 per year for a period of four years. Here are some Project EASE updates.
10. Tabang OFW Program
Tabang OFW is a Tertiary Education Subsidy (TES) intended to help OFW dependents who are in college continue their education. The qualifying recipient will receive one-time ₱30,000 in cash. 30,000 eligible college students of repatriated, displaced, and deceased OFWs due to COVID-19 would benefit from the Tabang OFW scheme. Check out the latest updates on Tabang OFW here.
11. CMWSP Scholarship
CMSWP or Congressional Migrant Workers Scholarship Program is a scholarship program mandated by RA 10022 to provide financial support for the children of Overseas Filipino Workers (OFWs). This program is funded by PCSO and aims to help OFW families with their educational needs. This also helps give applicants access to quality education by offering offers cash assistance up to 20,000.00 per academic year.
OWWA Online Scholarship Program Application
In case you are wondering how to apply for these OWWA scholarships online, you may need to contact the nearest OWWA office in the Philippines, or inquire in the nearest POLO-OWWA office if you are abroad for assistance.
We have actually linked to the specific articles on how you can apply for each education scholarship project available and you can visit each post in order to find the requirements, eligibility, amount of scholarship, and procedure for each application. We hope the detailed guides will help you understand better if the scholarship grant is for you or your dependents accordingly.
Summary
So this is the list of training programs and educational scholarship projects from OWWA. Please be advised that some of these scholarships depend on the current situation and project budget. There are regular scholarships and there are also special scholarships. It is best to always be informed of the latest updates by visiting the OWWA website for the latest scholarships available.
It is also important that you keep your OWWA membership active in order to maximize the benefits available. The renewal is only about USD 25 per 2 years and if you keep it active, you can take advantage of the programs as an active member especially in these times of crisis.