During this episode of OWWA at your service uploaded on February 12, 2021, Director IV, Policy & Program Development Office, Jocelyn O. Hapal (Dir. Jo), answered several questions related to the programs and services offered by the OWWA agency. This episode is aimed to provide a brief guideline for OFWs and aspiring ones so they would know the benefits of becoming a member of the said agency.
OWWA Deputy Administrator Mocha Uson started the educational show and was the person who asked the questions on behalf of the OFWs. On the other hand, the interviewee was Dir. Jo, who answered the questions directly and as simple as the answers are.
The goal of this episode is to answer the following questions:
What are the services, programs and benefits that OWWA members can avail?
What benefits can OFWs get from OWWA in this time of pandemic?
How to know if I am an OWWA member? and How to Renew Membership?
To learn more about the content of the episode, here's a transcript you can use as your guide.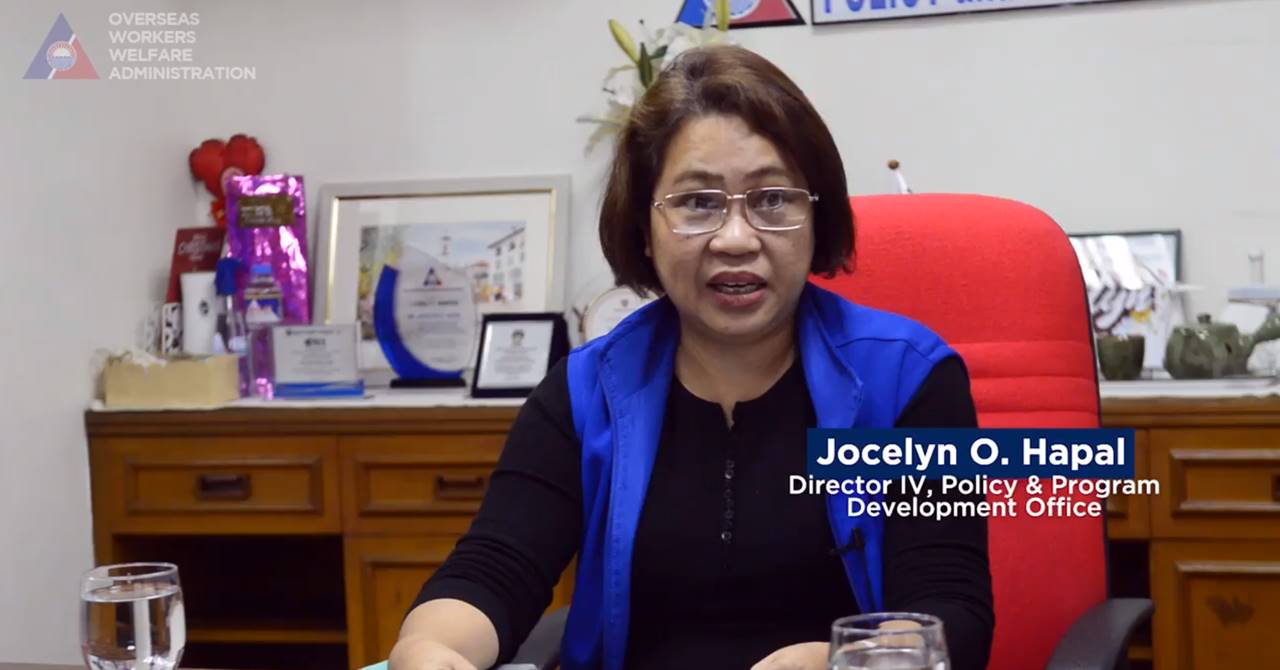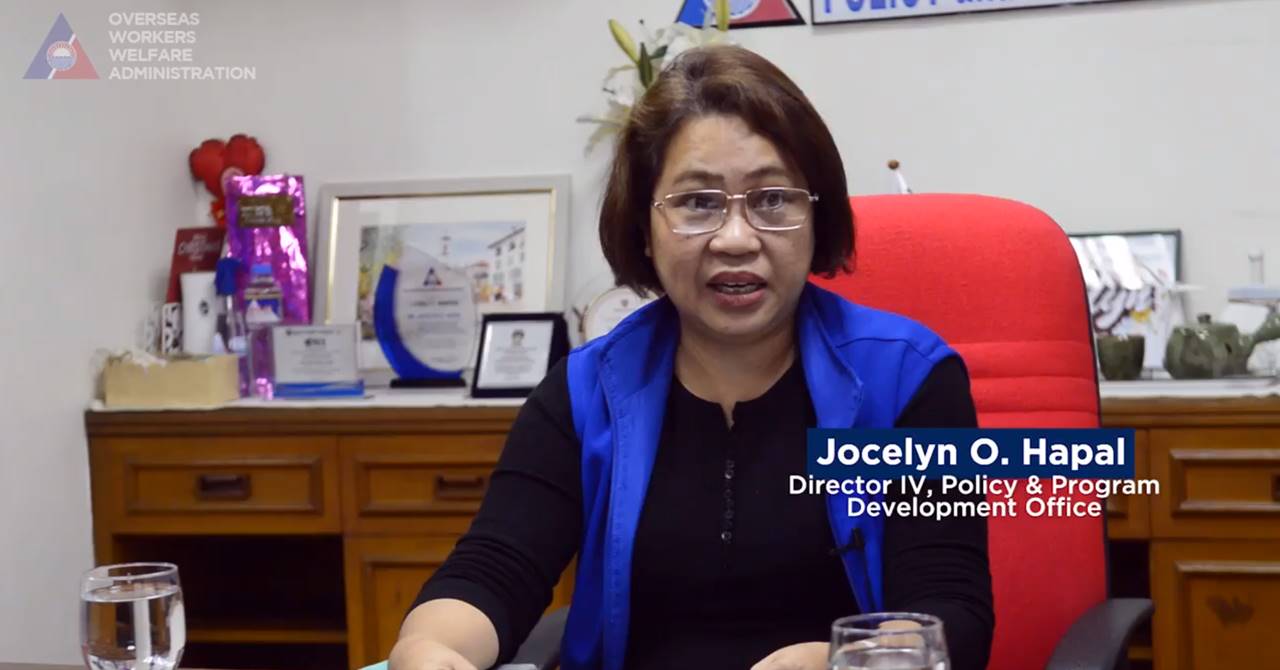 What are the services offered by OWWA?
There are a lot of services offered by OWWA, from the main benefits available to OFWs themselves to the scholarships and assistance for their children. Here are the main services you are entitled to if you are an OWWA member.
Welfare Assistance
Welfare assistance is one of the main services commonly availed by OFWs. What is this all about? When asked, Dir. Jo said that welfare assistance is given to OFWs who need help with their employment while they are abroad. So, even if they are already working in other countries, OWWA is still there to assist them if anything happens with their employment. This welfare assistance program is beneficial as OWWA acts as an intermediary between the OFW and the employer if the issue can't be settled by both parties.
Educational Assistance
An OWWA member is also entitled to educational assistance. For the most part, this benefit is given to their children while they are working as an OFW. Their dependents can get scholarships in college. However, note that the educational assistance is only open for one child per OFW and mostly, the eldest gets the scholarship.
Disability Assistance
There might be some accidents that are unforeseeable in the future. And when it happens to an OFW, OWWA is there to provide disability assistance. This may be in the form of cash.
Being an OWWA member entitles OFWs to disability assistance they can if they become permanently disabled due to an accident. This is a very useful benefit since OFWs who are not able to save up for their retirement can get financial assistance for emergency cases.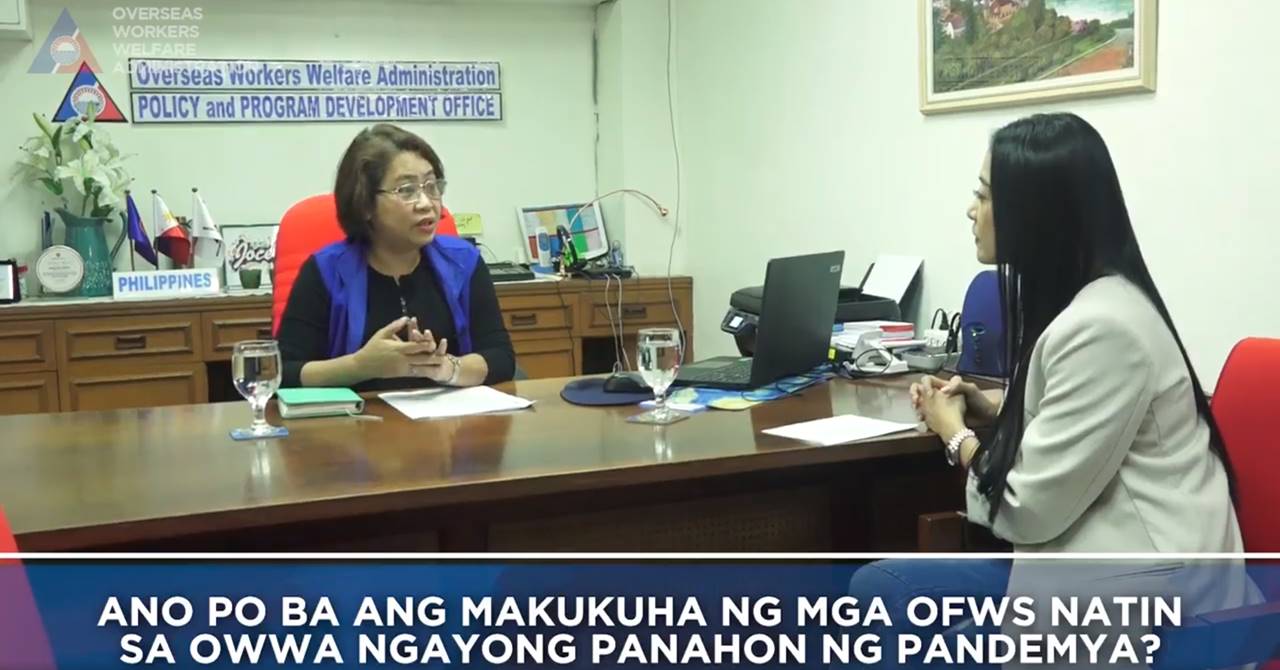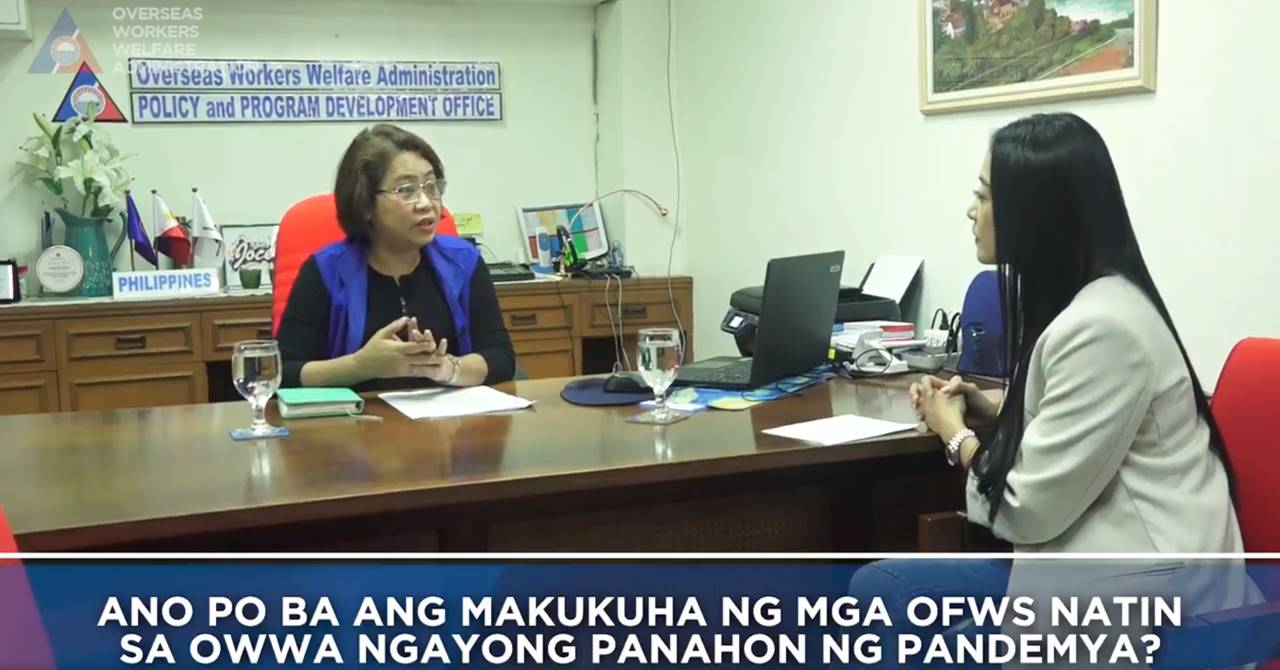 How Much is the OWWA Membership Fee?
One of the questions answered by Dir. Jo is the term of the membership. When DA Uson asked if the membership is lifetime, Dir. Jo answer that the membership only lasts for two years with fees.
OWWA Membership Fee is 25 USD (or 1250 PHP) and valid every 2 years.
OWWA is a membership agency. If someone wants to be a member, he/she needs to pay the fees. Every two years, an OFW needs to pay $25 to avail of all these OWWA benefits. The fee is worth it since an OFW can get more than what he/she pays for.
OFWs who are not members of OWWA can't avail themselves of the full benefits. If you wish to use all the privileges of being an OFW and a member of OWWA, you should be willing to pay $25 once in a while.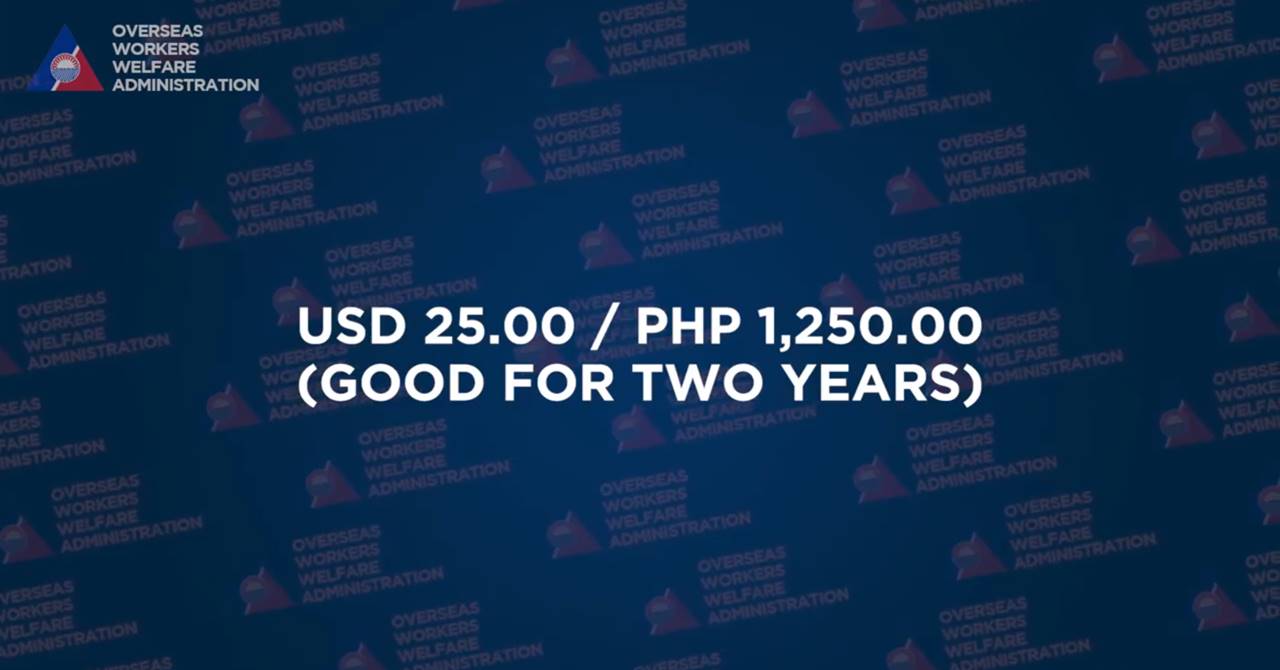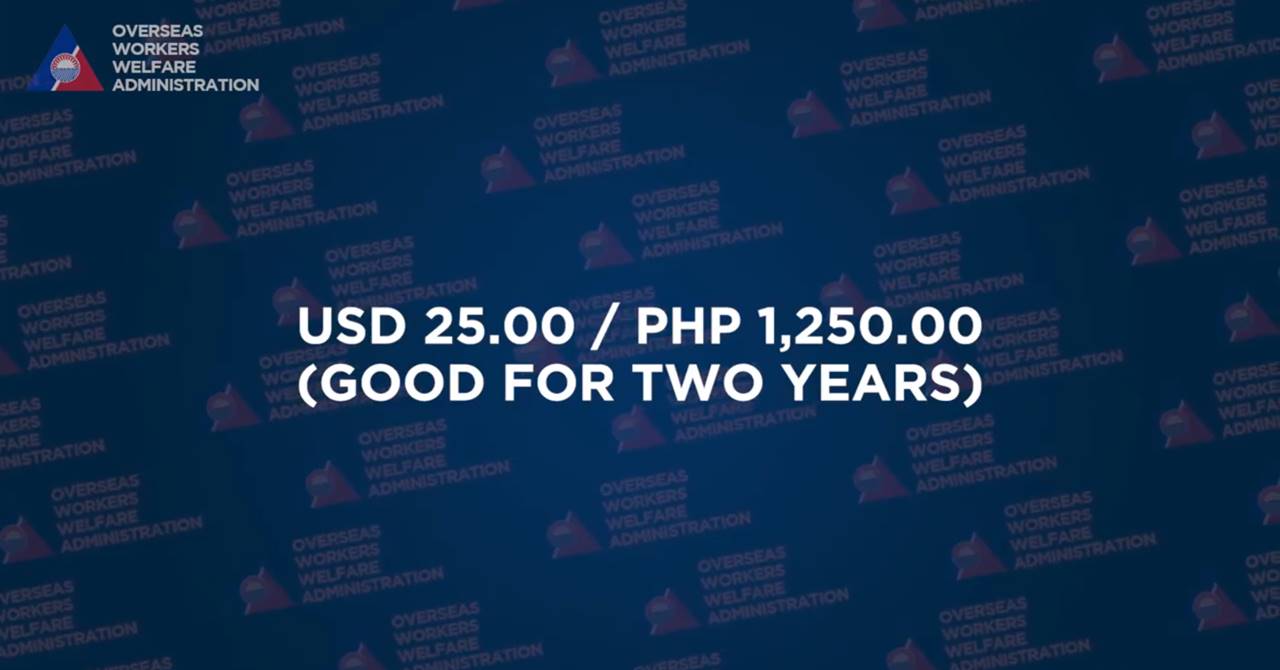 What to do if the Filipino chooses to go back home to the Philippines?
There are also instances when an OFW chooses to go back to the Philippines for a short or long period of time. Dir. Jo states several options for OFWs after going back to the country.
1. Go back to the foreign country.
The first option is to go back to the foreign country where the OFW came from. OWWA can assist returning OFWs to continue to pursue their careers abroad.
2. Start a business
If the OFW doesn't want to go back anymore, OWWA also assists in starting a business. There are a lot of options available for returned OFWs. They can open a spa and massage business, coffee shop business, remittance center business, and so on. OWWA has a partnership with Tesda to train OFWs before they jumpstart their entrepreneurial careers.
Here's a list of OWWA Balik Pinas Balik Hanapbuhay Livelihood Program for OFWs
3. Go for Pangkabuhayan showcase temporarily.
OFWs can opt for Pangkabuhayan showcase if they are not yet inclined to start a business and stay in the Philippines for good. This is a temporary business activity any OFW can avail of. This will also help them train themselves in case they want to permanently stay in the Philippines and build a business in the future.
4. Skills Training with TESDA
Last but not least is the skills training provided by OWWA and TESDA. If the OFW comes back with a long vacation period, he/she can undergo skills training so as to maximize the time he/she has in the Philippines. There are plenty of training to choose from, such as welding, housekeeping, hairdressing, baking, and cooking.
Note that OWWA will pay for the training. So, if there are any fees required to pay, the OFW will not shoulder all the charges.
Also Read: List of OWWA Scholarships and Education Training Programs
What are the other OFW benefits under OWWA?
In case you want to know more information about the benefits for OFWs under the OWWA agency, here are the following:
1. Loans
OFW can also get low-interest loans from OWWA. OWWA has a partnership with Landbank. All loans will go through this bank. OFWs can borrow money to start a business, to pay for their children's education, and so on. Plus, the interest fees are affordable too.
Also Read: How to Apply OFW Enterprise Development and Loan Program (OFW-EDLP)
2. Rebate
Rebate is also a benefit under the OWWA membership. OFWs get a rebate for being a member for 5 years and above. The rebate is not fixed and the longer the OFW is a member, the more rebates he/she can get. Dir. Jo and DA Uson also emphasized the OFWs are donating their rebates and it's possible if you wish to help your co-OFWs.
How to avail of OWWA services?
To avail of OWWA's services, you can go to its official website here. Since the pandemic starts, the agency encourages everyone to stay at home and avail of the services online. Going digital is a must these days according to Dir. Jo.
In case the website is hard to access, there are other alternatives such as calling the hotline for inquiries and messaging the agency through its Facebook Page.
Check out the list of OWWA offices in the Philippines.
Check out the list of OWWA offices abroad.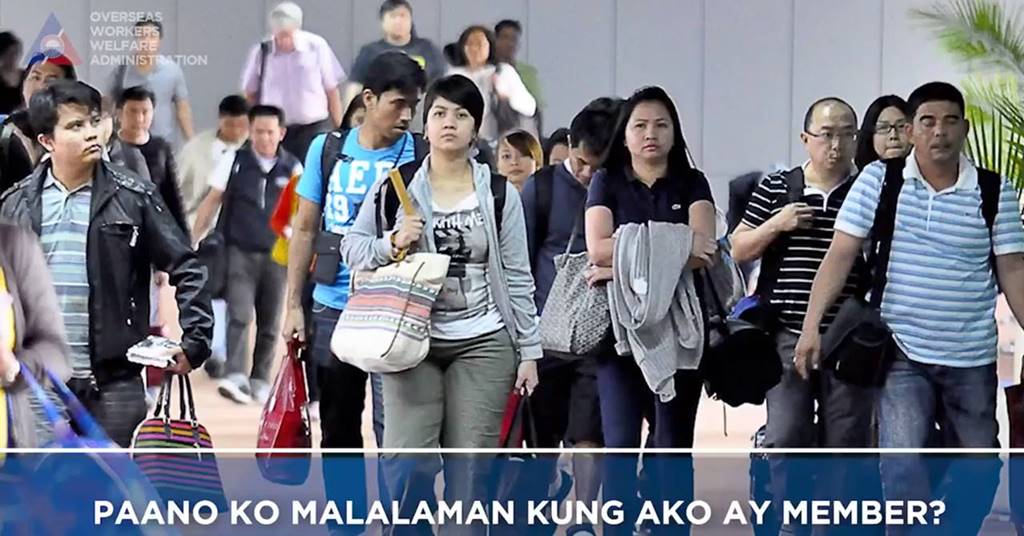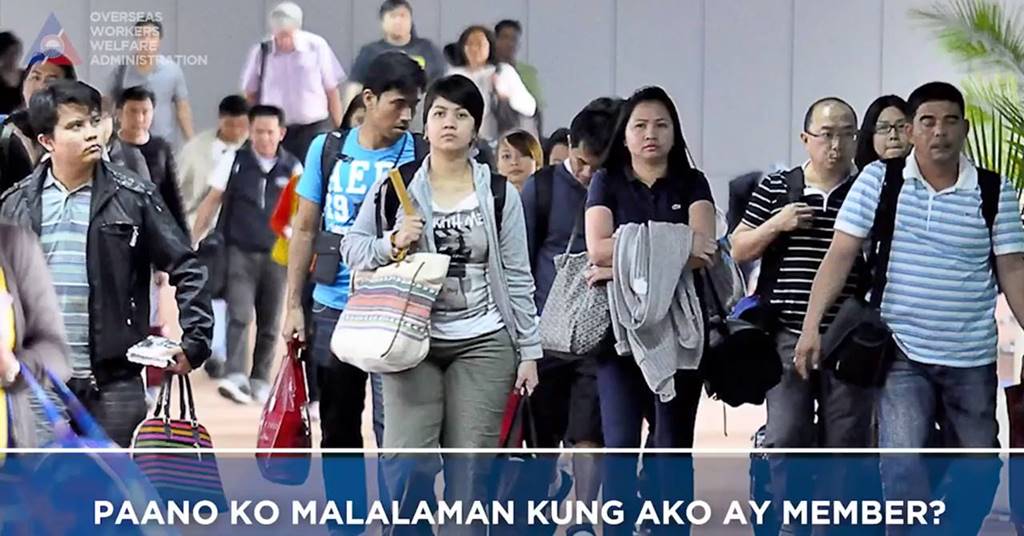 How to renew OWWA membership?
The episode ended with this question. Membership can be renewed online, every after two years. OFWs can go to the official website of OWWA and look for instructions on how to renew their membership. An OFW should prepare the fee of $25 for another two years to extend his//her membership with OWWA.
Want to know more about OWWA and the benefits you can get for being a member? Stay tuned for more episodes. We hope this post helped you in finding the right information you are looking for.
Video: OWWA AT YOUR SERVICE (Episode 3): OWWA PROGRAMS & SERVICES
Check out the video below that was uploaded so you can watch a recap of this webisode:
OWWA AT YOUR SERVICE (Episode 3): OWWA PROGRAMS & SERVICES
Kabayan, anu-ano ba ang mga programa, benepisyo at serbisyo publiko ng OWWA?
Sabay-sabay nating alamin dito lang sa pinaka bagong serbisyo publiko ng OWWA ang… OWWA AT YOUR SERVICE.
Summary
Dir Jo reminds everyone to keep their OWWA membership active and to take advantage of the programs and services OFWs can get the full benefits and protection provided by this agency.