The Department of Labor and Employment (DOLE) and the Overseas Workers Welfare Administration (OWWA) assisted the displaced Ilonggo Overseas Filipino Workers (OFWs) during a short ceremony held at the Casa Real in Iloilo City on Feb. 15, 2021.
Also Read: List of OWWA Benefits Programs and Services for OFWs
With the current health crisis we're experiencing, our basic livelihood may be a bit harder to attain. While we're struggling locally, OFWs may experience an even tougher situation out of the country. However, our Philippines ' administrations do not abandon our fellow Filipino workers outside the country.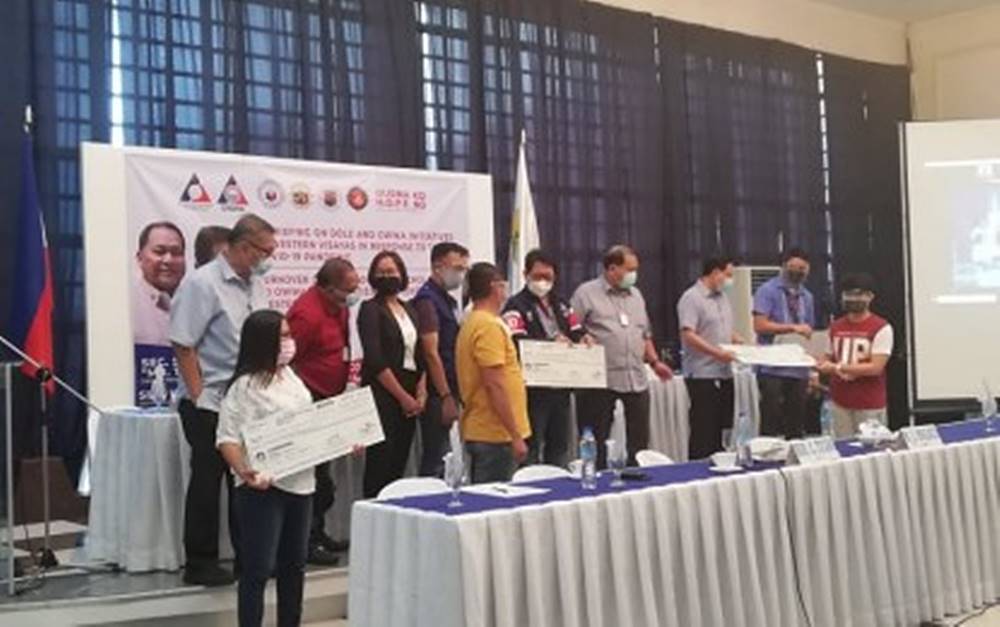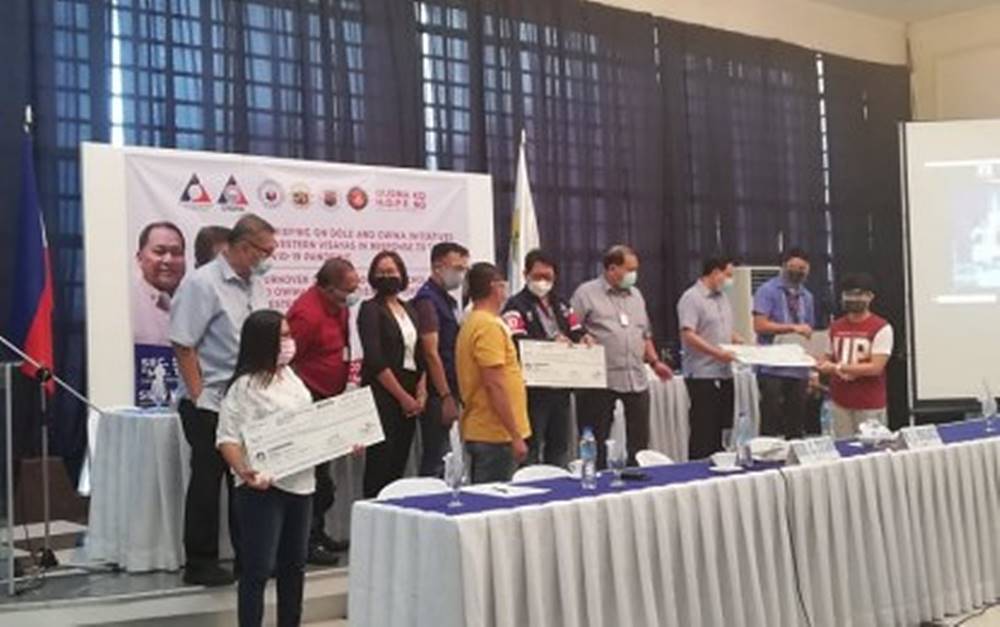 The representatives that offered tribute to the 60 beneficiaries were Silvestre Bello (DOLE Secretary), Leo Hans Cacdac (OWWA Administrator), and Wendel Avisado (Secretary of Budget and Management).
Also Read: How to Apply DOLE Tupad Program
During an interview with Leo Cacdac, he said that they have been releasing the financial assistance despite the approval of the aid for recipients coincided with the scheduled turnover.
Out of the 60 benificiaries, 25 people were from Balik Pinas, Balik Hanapbuhay with cash aid ranging from PHP 5,000 – 20,000. This relief project is a micro-business grant focused on helping the displaced repatriate Filipino workers.
15 students that are under the Educational Assistance through Scholarship in Emergencies (EASE) received PHP 10,000 each, while 10 other students received PHP 30,000 each that were chosen for the Tabang OFW, which were eligible college-level dependents of OFWs who were displaced due to the Covid-19 pandemic.
And 10 other individuals received one-time cash assistance of PHP 10,000 each under the Abot Kamay and Pagtulong (AKAP) program by DOLE, which also focuses on helping displaced OFWs that were affected by the health crisis.
During the program, Leo Cadcad said that they will continue to expand programs and services to OFWs and that he could not overemphasize the assistance of local government units (LGUs) in the repatriation of Filipino workers.
Silvestre Bello added that the provision of assistance is upon the president's orders, that the money of our countrymen should not be kept and should be returned to them.
And Wendel Avisado expressed his willingness to help and continue the effort to provide and serve our OFWs and for our country to help recover what was lost during this time of the pandemic. He said, "Iloilo plays a big role in the country's total development, especially during this time when we are pump-priming our economy to help us to recover from the pandemic.".