This OWWA at Your Service Episode was uploaded on May 1, 2021 and is actually a follow-up from the previous episode where OWWA agency visited Cebu province. In this episode, the OWWA visited beneficiaries of the NRCO or National Reintegration Center for OFWs, particularly those who took advantage of the SPIMS Program or the "Sa 'Pinas Ikaw ang Ma'am/Sir" program.
Also Read: List of OWWA Scholarships and Education Training Programs
The host of the episode, which was Deputy Administrator Mocha Uson provided a brief introduction of the program. Deputy Administrator Faustino "Bubsie" Sabarez III also was with DA Mocha in this episode. Let's take a look at what happened during their interview with the beneficiaries at the Cebu Provincial Capitol.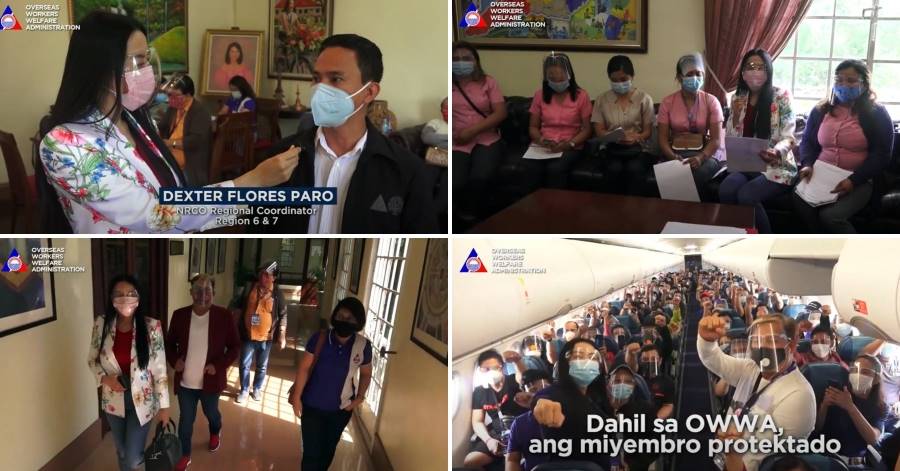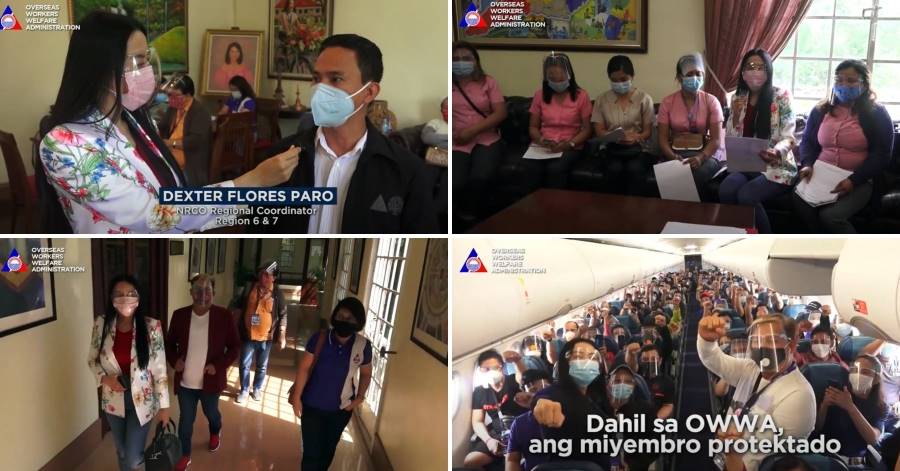 What is the SPIMS Program – Sa 'Pinas Ikaw ang Ma'am/Sir?
SPIMS or also called "Sa 'Pinas Ikaw ang Ma'am/Sir" is an OWWA-NRCO program for OFWs who graduated with a degree in education. When these OFWs work abroad and got back to the Philippines, they will be given a position as a teacher. So, even if they return back to the Philippines, they will get a job and return to their teaching profession.
Take note that this is intended for BS Education graduates who have passed the Licensure Examination for Teachers – LET.
Lilibeth Bacuz's Story as a SPIMS Beneficiary
In this episode, Maam Lilibeth Bacuz was interviewed and was given the chance to share her story with the public. When asked what was her story about, this was her narration:
Mrs. Bacuz was a teacher who went to Vietnam. She taught there and when she got back here in the Philippines, she applied for the SPIMS program and was given a chance to go back to teaching.
Maam Jeneliza's Story as a SPIMS Beneficiary
Another SPIMS beneficiary that was interviewed was Maam Jeneliza. When asked was her story was about, she said that she was an OFW from Hong Kong. She was a domestic helper and when she got back here in the Philippines, she taught as a public teacher through the SPIMS program.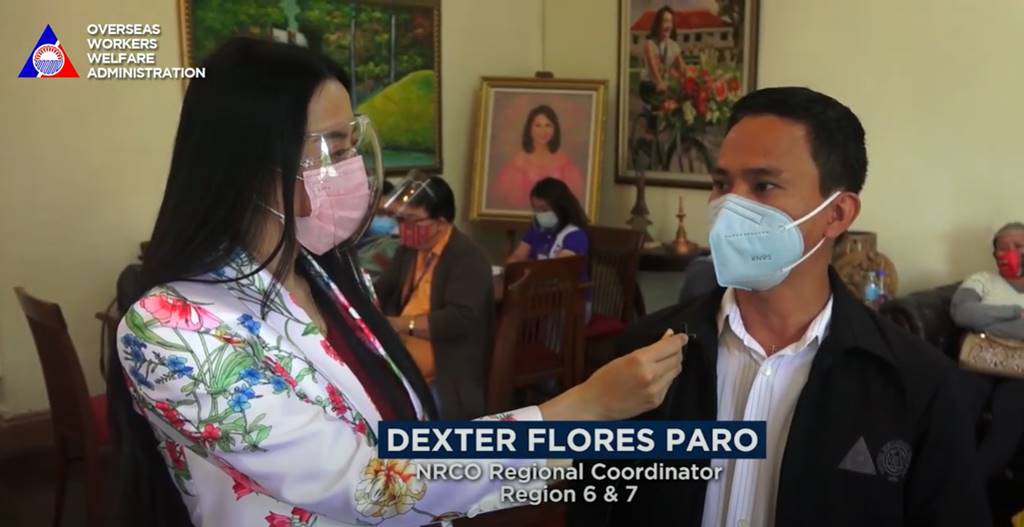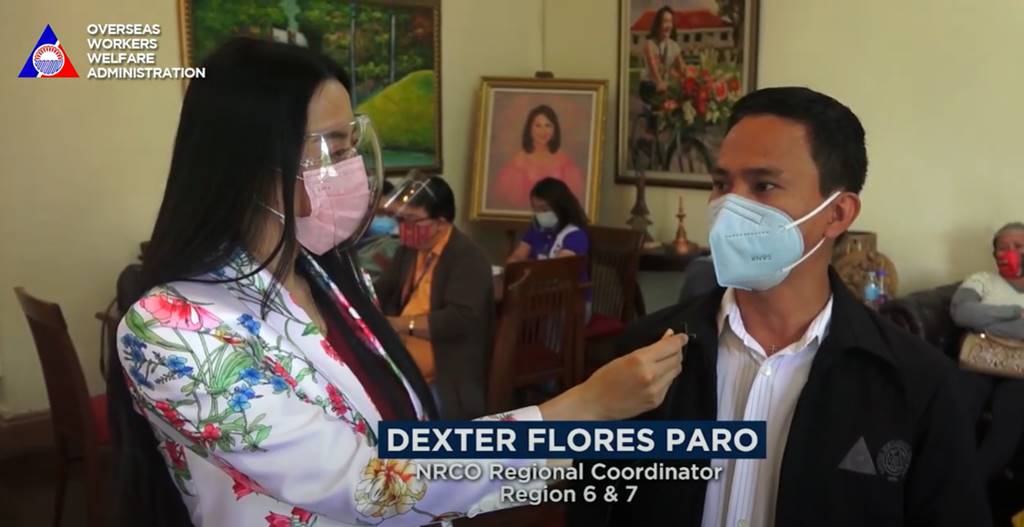 Interview with Sa Pinas Ikaw and Ma'am/Sir Beneficiaries
There are other beneficiaries aside from Lilibeth and Jeneliza. Yvette, a 4th-year student with a degree of Bachelor of Science in Education who has a father who is an OFW. Shai, a 2nd-year student was also interviewed. She is a marketing management student.
Mary Jane was an OFW before the pandemic happened. Because of COVID, she was forced to go back after three months of working as an OFW. Donna, on the other hand, was a teacher from Thailand. She got to know about the SPIMS program from OWWA and NRCO from friends. She thought that the program was just hearsay but when she returned to the Philippines and applied for it, she was proven wrong.
Another beneficiary is Charisse, a Domestic Helper from Hong Kong. She graduated as a teacher in the Philippines but she never worked as a teacher in the country. She worked in Hong Kong because she knew that she could earn more there than here. When she discovered the SPIMS program from her colleagues, she applied when she got home. She was inspired to be a SPIMS beneficiary so she could be with her family and never go to other countries again.
NRCO, OWWA, DepEd Partnership
According to NRCO Regional Coordinator Dexter Flores Paro, the SPIMS program is a partnership of NRCO, OWWA, and the Department of Education. The role of OWWA is to facilitate the program so that they can get a regular beneficiary.
Paro thanked President Duterre for having this program that gave a lot of opportunities for teachers in the Philippines. On top of this program, OWWA also provides 20,000 pesos as additional help.
Video: OWWA Features Cebu Beneficiaries
Check out this  video clip below showcasing the interview with the beneficiaries in Cebu:
Kabayan, tara at ating kumustahin ang ilang OWWA-NRCO beneficiaries sa Regional Welfare Office 7 sa Cebu. Kabilang dito ang tumanggap ng assistance mula sa programang "Sa 'Pinas Ikaw ang Ma'am/Sir" at Tabang OFW.
Kasama ang ating Deputy Administrator Margaux "Mocha" Uson at DA Faustino "Bubsie" Sabarez III, ating alamin ang kanilang kwento dito lang sa OWWA AT YOUR SERVICE.
Summary
The episode ended with a reminder for OFWs to renew their membership through the website or renew via the OWWA mobile app to ensure that they can avail themselves of the exclusive benefits by OWWA. If you are abroad and you cannot visit the POLO-OWWA office in your work country, you can ask your relatives in the Philippines to pay for your membership at the OWWA regional welfare office near you.
By paying for your OWWA membership, you are making sure that you get full advantage of the projects as well as the benefits you can get from them.