This OWWA at Your Service episode was uploaded on May 2, 2021, and is part of the OWWA goes to Cebu series. The video features a Filipina OFW who used to work in Jeddah, Saudi Arabia but had a bad experience and had to go home. She took advantage of the Balik Pinas, Balik Hanapbuhay program by OWWA and she was able to set up a livelihood business for herself.
Also Read: How to Apply OFW Enterprise Development and Loan Program (OFW-EDLP)
In this episode, Evelyn Geonzon was interviewed by Deputy Administrator Mocha Uson and Deputy Administrator Bubsie. The story is all about a Balik Pinas, Balik Hanapbuhay beneficiary, and how she became a successful former OFW through the help of OWWA's program. Here are the details of this episode.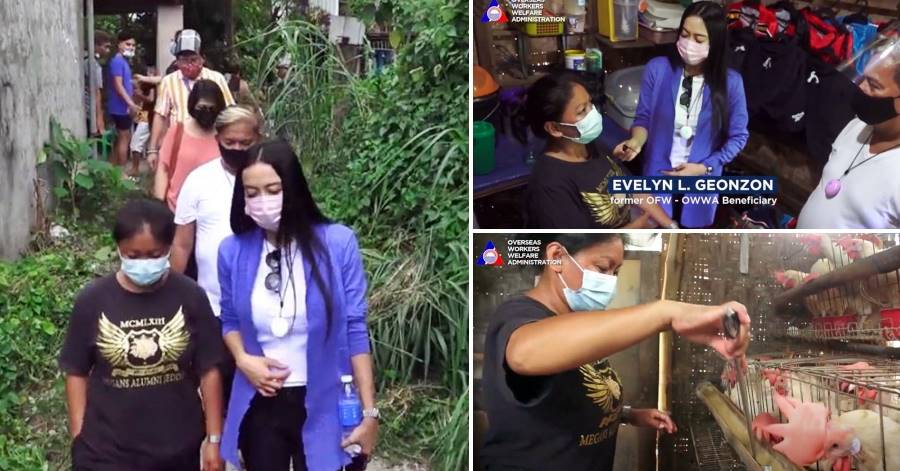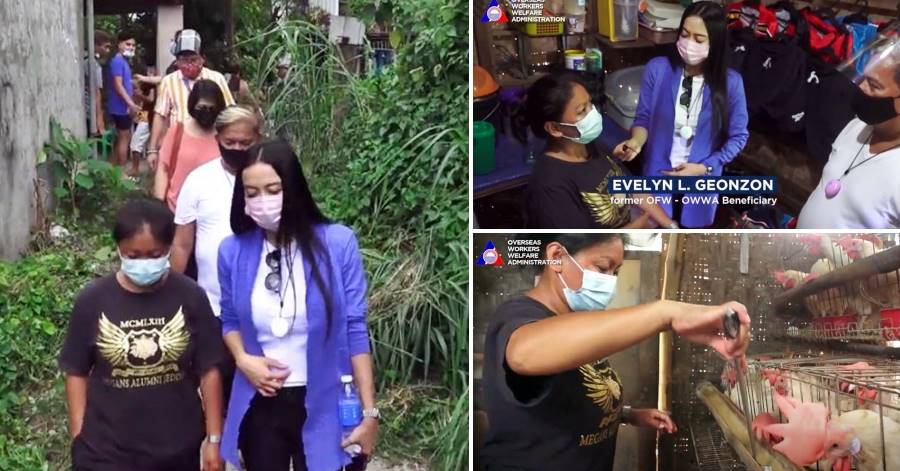 Evelyn's OFW Success Story using Balik Pinas! OWWA Program to Start a Business
Evelyn Geonzon was a former OFW and is an OWWA beneficiary. She was from Jeddah and stayed there for 1 year and 2 months. Because of the issue with her employer, they got to a point where they had misunderstandings.
She was threatened and she filed a case at the Labour office against her employer. However, her employer didn't pursue a case against her and they agreed that she will go back home to the Philippines. However, when they called her job agency to facilitate her return to the Philippines, they got no reply. So she sought help from OWWA where she was able to go home to her province in Cebu.
Balik Pinas, Balik Hanapbuhay Program
When Evelyn got home, she joined the Balik Pinas, Balik Hanapbuhay program where she received 20,000 pesos. She managed to grow the money and became a successful business owner.
When asked how she grew the money, she started with a tool used for sewing clothes. Then slowly, her business expanded as she went to every place just to sell her merchandise. Her products are handcrafted with skills and they are reflected in what she sells. She specifically sells, underwear and shorts, which you can buy online. If you want to help Evelyn in her business, you may order online.
Evelyn's Businesses
Evelyn handled a lot of businesses including her stitching business, poultry, sanitizer, and bottled water business. According to her, the money she started with came from the Balik Pinas, Balik Hanapbuhay program of OWWA. She used the money wisely to turn it into multiple businesses. Good thing she kept her OWWA membership active.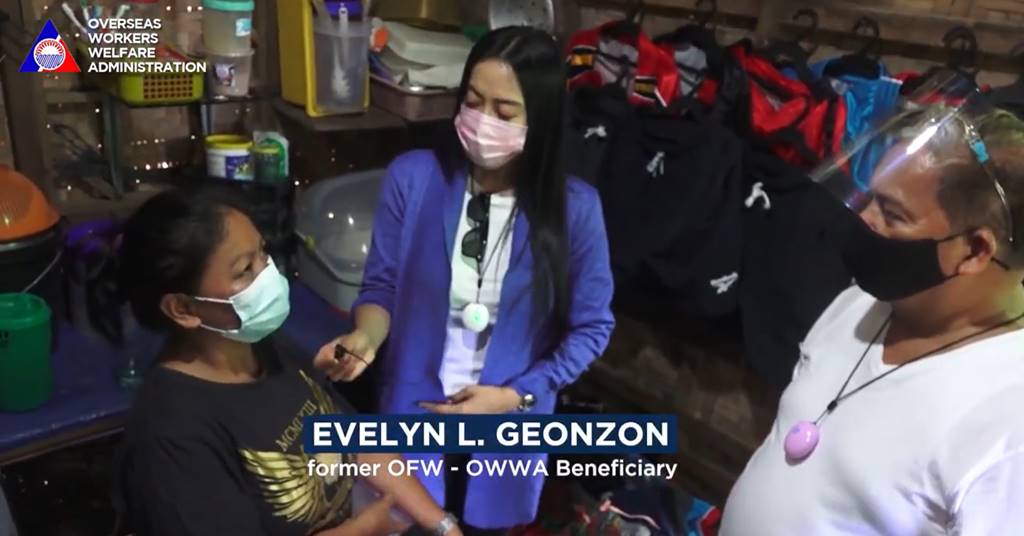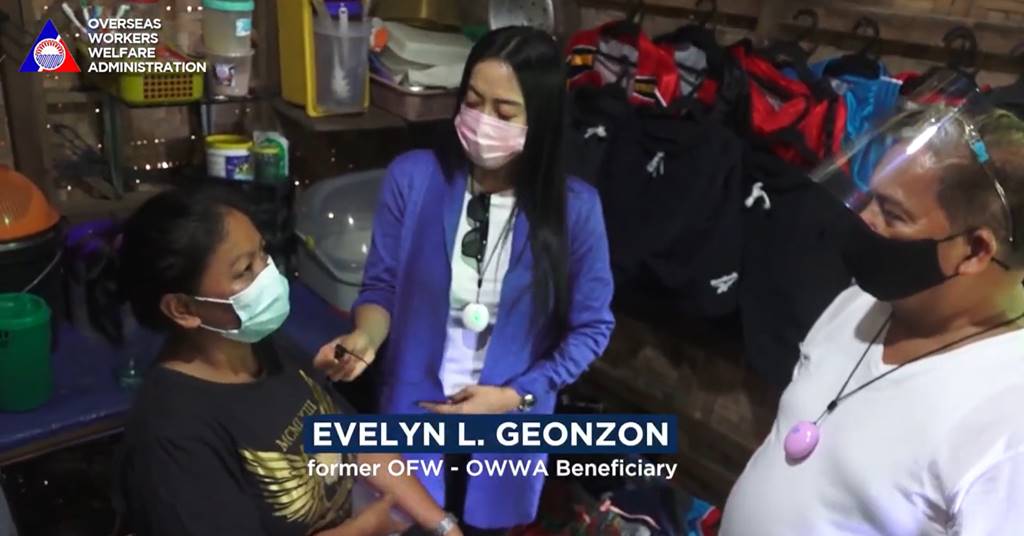 What is Evelyn's inspiration?
Evelyn experienced a lot in her journey in Jeddah. She was hurt, stressed, sad, and hopeless. This was the reason why she went back home. So, what inspired her to start with her life all over again?
After what she went through, she decided to go home and go back to her sewing craft. She thought of going abroad again but she would be away from her children, which was not an ideal situation for her. Meanwhile, if she started her own business in the Philippines, she could slowly build the life she wants for her family while being with them. So this was a good decision to start a livelihood plan where she used OWWA benefits and projects to help her with her dreams.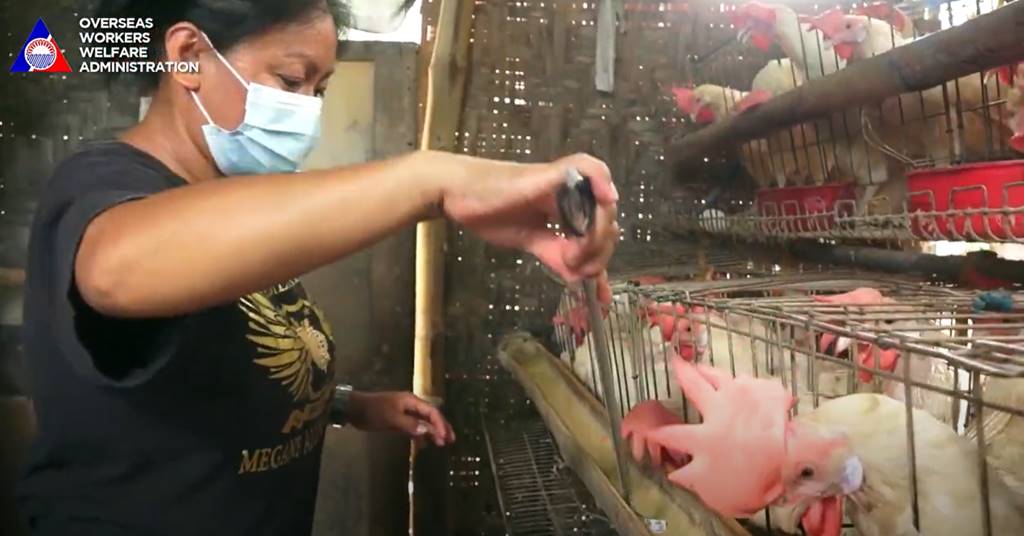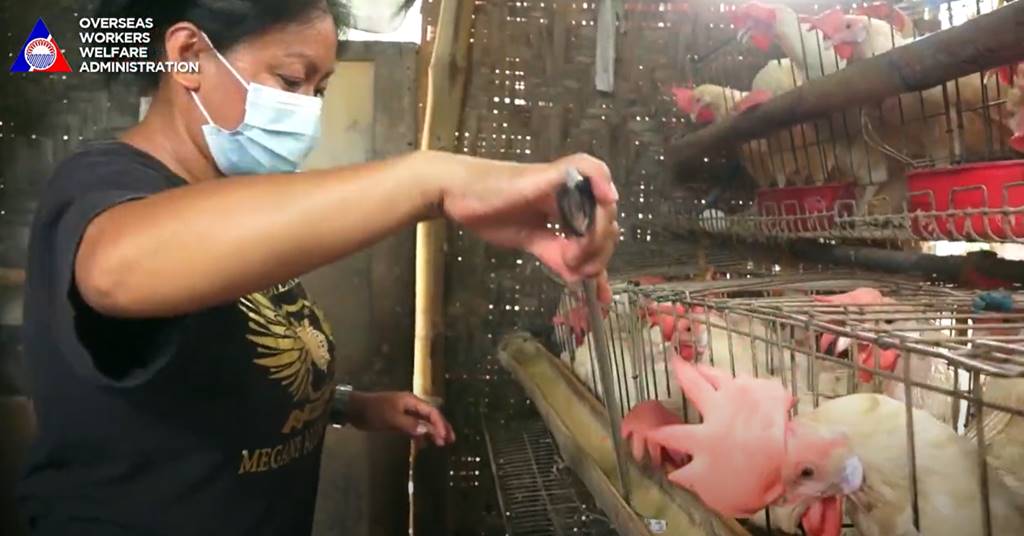 Evelyn's Message to Her Fellow OFWs
When asked what was her message to her co-OFWs who want to establish their own business and whether success is in the amount of small or big capital, she said it's all hard work.
Although you may need money as capital to start a business. You don't need a huge amount like a million pesos. You can succeed so long as you are hardworking and you set your budget accordingly. The Php 20,000 benefit is already big if you do your business properly. When she was in Jeddah, what inspired her to work hard was her desire to go home since life was hard in Saudi.
Evelyn's Gratitude to the President
Before President Duterte, the amount handed over in the Balik Pinas, Balik Hanapbuhay program was at PHP 10,000. His administration increased the amount to PHP 20,000. Evelyn thanked the President for the help, especially the increase of the benefit from 10,000 to 20,000 pesos. There are a lot of things that they can buy from this budget already.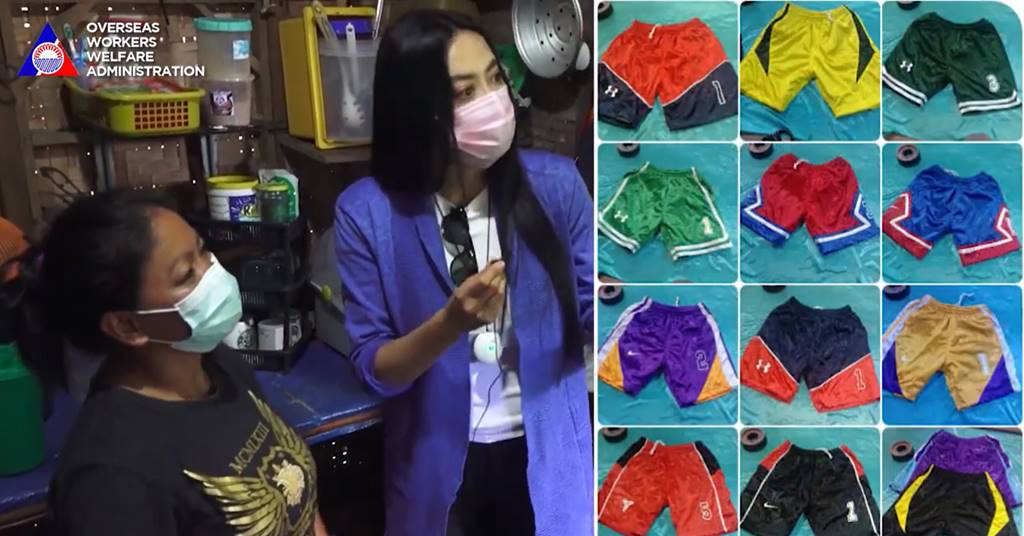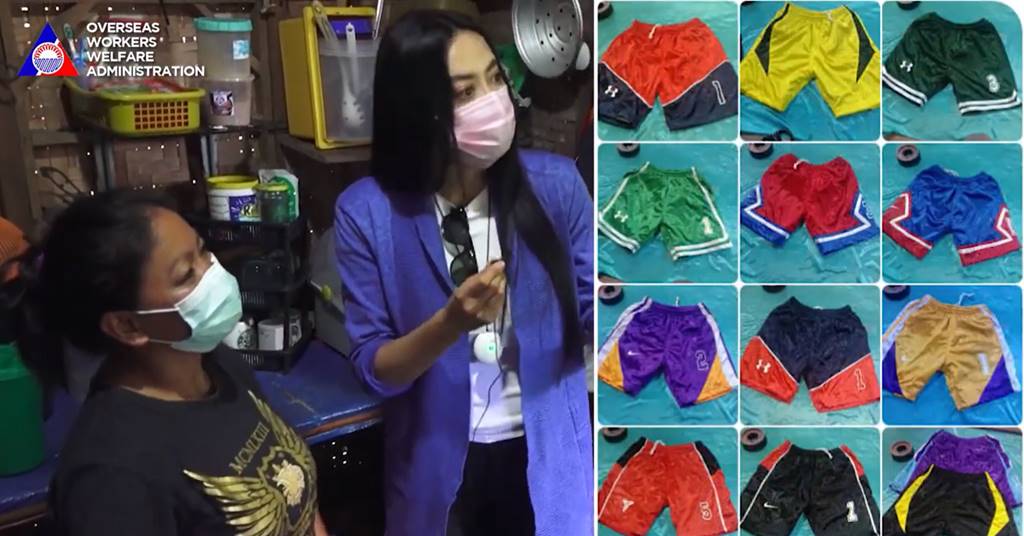 Video: Interview with Balik Pinas! Recipient
Check out this video clip of the interview with Evelyn Geonzon in Cebu and what Balik Pinas! program is all about:
Sa pagpapatuloy ng ating pabisita sa OWWA Regional Welfare Office 7 sa Cebu, binisita po natin si OFW Evelyn Geonzon sa Minglanilla, Cebu upang kumustahin siya at ang kanyang pamilya.
Si Evelyn ay nagtrabaho bilang domestic helper sa Jeddah, KSA. Nakaranas siya ng pang-aabuso sa kanyang employer kung kaya't siya'y humingi ng tulong sa Bahay Kalinga sa Jeddah. Nakauwi si OFW Evelyn noong October 2019.
Dahil siya'y distressed at active OWWA member, siya ay qualified sa Balik Pinas Balik Hanapbuhay livelihood program (BPBH) worth 20,000 pesos.
Sa pamamagitan ng BPBH siya'y nakabili ng sewing machine upang mas mapalago pa ang kanyang negosyo na pagtahi ng leggings, shorts at underwear.
Tunghayan ang kaniyang kwento kasama si Deputy Administrator Margaux "Mocha" Uson at Deputy Administrator Faustino "Bubsie" Sabarez III dito lang sa OWWA AT YOUR SERVICE.
Summary
The episode concluded by reminding all OFWs to pay and renew their membership. OFWs can now pay their membership through the OWWA Mobile App. If you cannot pay your OWWA membership personally at the POLO-OWWA office abroad, or go do it online, you can ask your relatives in the Philippines to help you with the payment. They can go to the nearest Regional Welfare Office to make the payment. Just make sure to book an appointment beforehand.
Paying your OWWA memberships means continuing the benefits you can get when you get back here in the Philippines. Make sure that you are on track with the payment so that whatever happens abroad, you still have a chance to start all over again in the Philippines.