The next episode of OWWA at Your Service is all about OWWA's visit to Region 6. This was uploaded on May 14, 2021, and consists of two parts. Region 6 is the Western Visayas region, and this first part is about the OWWA beneficiaries in the province of Capiz and Aklan.
*Check out the Part 2 of this OWWA at Your Service visits Region 6 here.
These regional visits of OWWA are designed to take a look at some of the improvements and developments of the agency, especially on its programs and services. So, for example, the previous episode showcased the agency's visit to Region 7 Cebu where they interviewed some of the beneficiaries.
After the Region 7 visit, OWWA went to Region 6 to do the same and interview some of the beneficiaries of the OWWA program. Let's take a look at what happened during this episode's first part.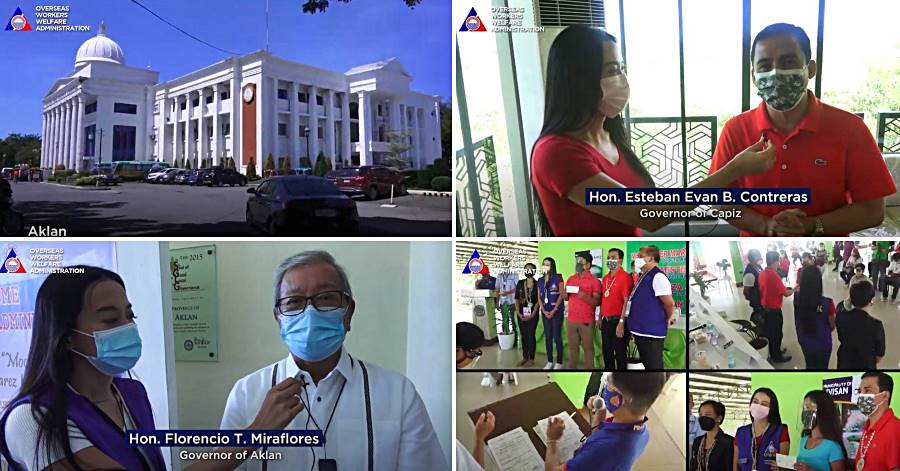 OWWA Region 6 in Aklan
OWWA went to Iloilo and other provinces of Region 6 to reach out to OFWs and extend the help. One of the persons featured in this episode is Honorable Florencio T. Miraflores, the Governor of Aklan. He thanked the President for giving this help to OFWs and for not forgetting them.
Ma'am Melanie, an OWWA beneficiary also thanked the President because when she got home to the Philippines, they were treated properly from the Airport until they got back to Aklan, her province.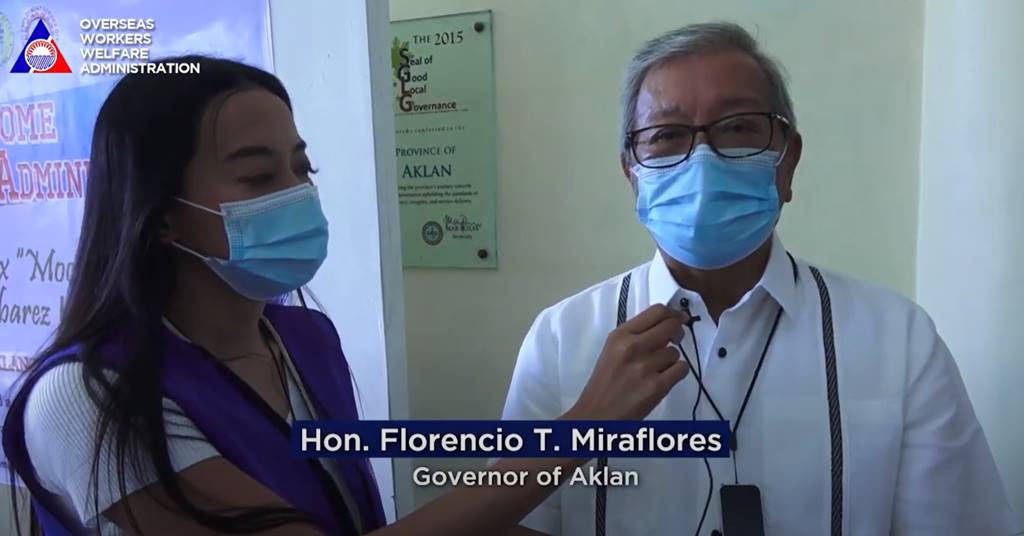 OWWA Region 6 in Capiz
The program also featured Honorable Esteban Evan B. Conteras, the Governor of Capiz. He said he was thankful for OWWA for helping and giving programs to OFWs. These programs are such a big help for everyone who came from abroad but lost their jobs.
Ma'am Jade, another OWWA beneficiary, also said that there's always hope. When there's a government, there's hope. Thanks to OWWA that is always there whenever OFWs experience hanging by a thread.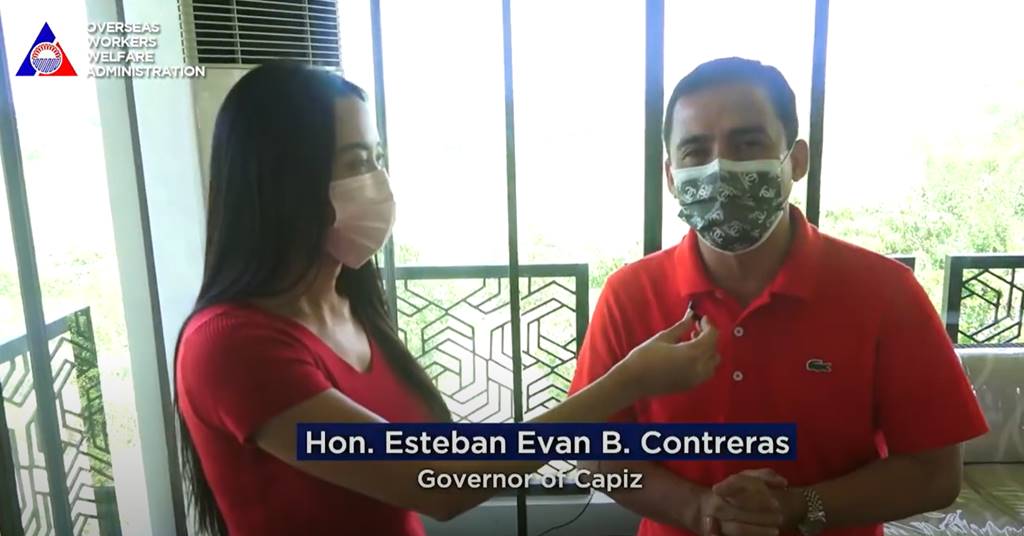 Why is OWWA doing Regional visits?
So in case you are wondering why OWWA is doing these provincial and regional visits, Deputy Administrator Mocha Uson stated that our Philippine President wanted to help OFWs so they could start all over again during the pandemic. We all know that many of us have been affected because of these challenging times.
Life became harder when the pandemic came. However, this is not the time to give up especially now that the President is doing his best to help those who lost their jobs.
Deputy Administrator Bubsie Sabarez III also reminded everyone to follow the protocols and processes as this is the fastest way to get the benefits from OWWA. Projects such as the Tulong PUSO, Tabang OFW, Project EASE, and other Livelihood Programs are easy to join if you follow all the guidelines.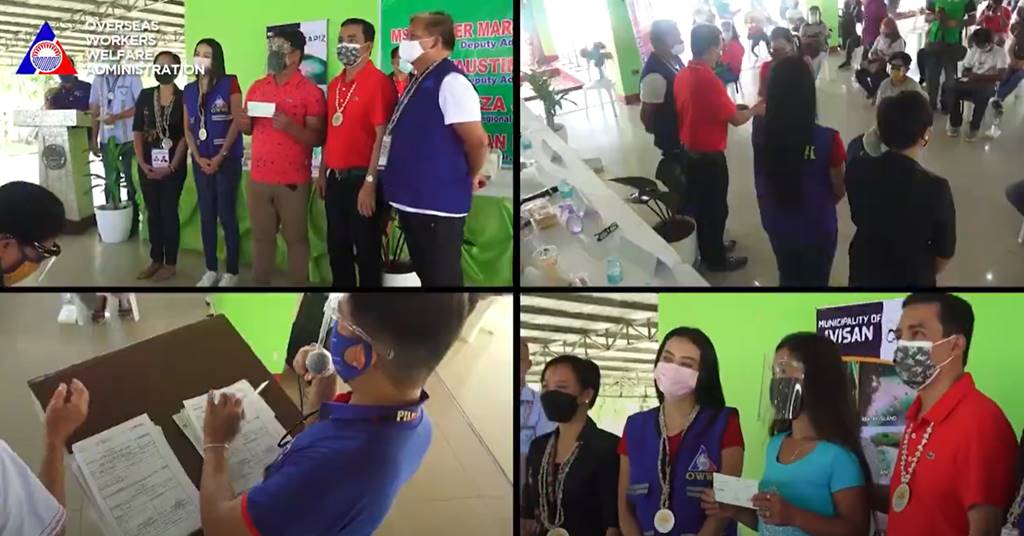 Video: OWWA Visits Region 6 (Part 1)
Check out the 1st part of the visit in the video below:
OWWA AT YOUR SERVICE visits Region 6 (Part 1)
Kabayan samahan muli kami sa pagbigay serbisyo sa ating mga OFW, tara na sa Iloilo!
Matapos bisitahin ng OWWA AT YOUR SERVICE team ang Region 7 Cebu kamakailan, nagtungo si Deputy Administrator Margaux "Mocha" Uson at Deputy Administrator Faustino "Bubsie" Sabarez III sa iba't ibang probinsya ng Region 6 upang masiguro at magbigay serbisyo sa ating mahal na OFWs.
Ilan sa mga programang iginawad sa ating mga OFWs sa RWO 6 ay ang Tulong PUSO, Project EASE, TABANG OFW & Balik Pinas! Balik Hanapbuhay Project! Program sa pangunguna ni Regional Director Rizza Joy Moldes.
Nagcourtesy call din ang ating OWWA at your Service team sa Governor ng Aklan na si Hon. Florencio T. Miraflores at sa Governor ng Capiz na si Esteban Evan B, Contreras.
https://www.youtube.com/watch?v=hfeknKh2Vdo
Summary
This Region 6 visit video ended with a reminder for OFWs to make sure their OWWA membership is renewed and paid. OWWA has a mobile app where OFWs can go if they want to pay online.
They can also ask their relatives to pay the membership for them in case they can't pay themselves. There's always a way to keep up with your membership payment, so never default for more benefits.
The membership is valid for 2 years and it only costs around PHP 1250 to renew. You get a number of benefits as a member so please do take advantage of it.