This OWWA at Your Service episode was uploaded on May 28, 2021, and is part of the OWWA goes to Region 6 series. In this episode, OWWA discussed the OWWA loan called EDLP or the Enterprise Development and Loan Program (EDLP) where OFWs can get up to PHP 2,000,000.00 for a business project.
Also Read: How to Become an OWWA Member?
DA Mocha Uson interviewed a beneficiary named Jhun Distajo. Jhun was able to avail of EDLP and he shares his experience as a former OFW. He also shares his insights on how he set up his own piggery and meat business. Here we share the details on how to avail of this OWWA business loan based on his experience. Let's get started.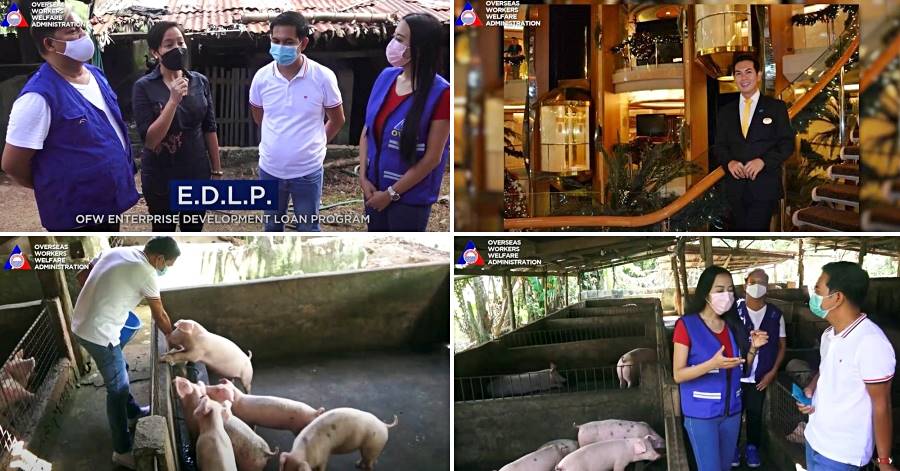 Jhun Distajo's Success Story as OWWA EDLP Beneficiary
DA Mocha introduced Jhun Distajo at the start of the episode. She said that Jhun was able to avail of EDLP or the Enterprise Development Loan Program. Through this program, he had a business, which made him more successful than he was before. He got his starting capital from the program.
Jhun was a former OFW who worked at a cruise ship for 15 years. He was working for Princess Cruz Line of Magsaysay Maritime Corporation during those years. He heard about the EDLP program from Sir Raymond from Iloilo.
When he learned about the program, he thought that it's hard to get in, especially because there are a lot of requirements that you have to comply with DTI and BIR. For him, this was all new since it was his first time applying.
However, he persisted and when he applied, he had legal papers and he managed to get a loan from the bank.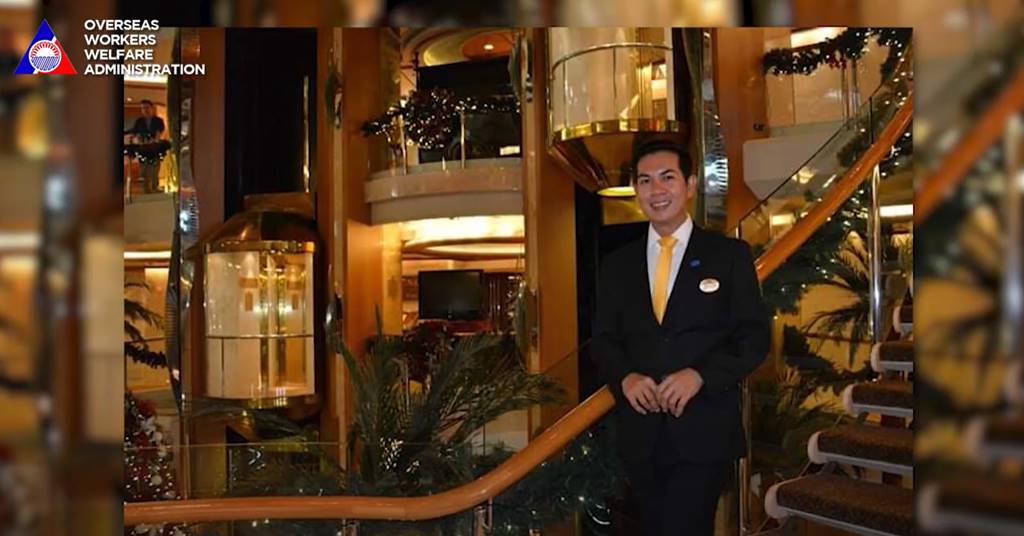 How to get a business loan from OWWA?
Jhun said that there was collateral needed when they applied for a program. But, it doesn't have to be the beneficiary's name in the papers. The collateral can be under your parent's name and together with a letter of consent from your parents, you will be allowed to apply for the loan.
Jhun got the funds after one month after the time he applied for the loan. Landbank released the funds immediately. The process was fast as long as your papers are complete.
Jhun used the money to buy six piglets. His pigs became 200 and after 1.5 years, he was able to build his meat shop in the city. He uses his own pigs and sometimes buys from other suppliers. He also delivers fish in the city. He owns a watermelon farm as well.
Jhun is thankful to OWWA for allowing him to start his own business, which eventually made him successful. He also commends the OWWA Regional Office for being accommodating and helpful to him.
Another question asked by DA Mocha was how many months before he was able to dispose of his six pigs and how much he spent on the feeds and other expenses. Jhun said that it all depends on how you take care of the pigs. Basically, it's after 168 days before you can sell them.
After 168 days, the pigs have to be 80-100 kilos. They should not be below 80 kilos for them to sell.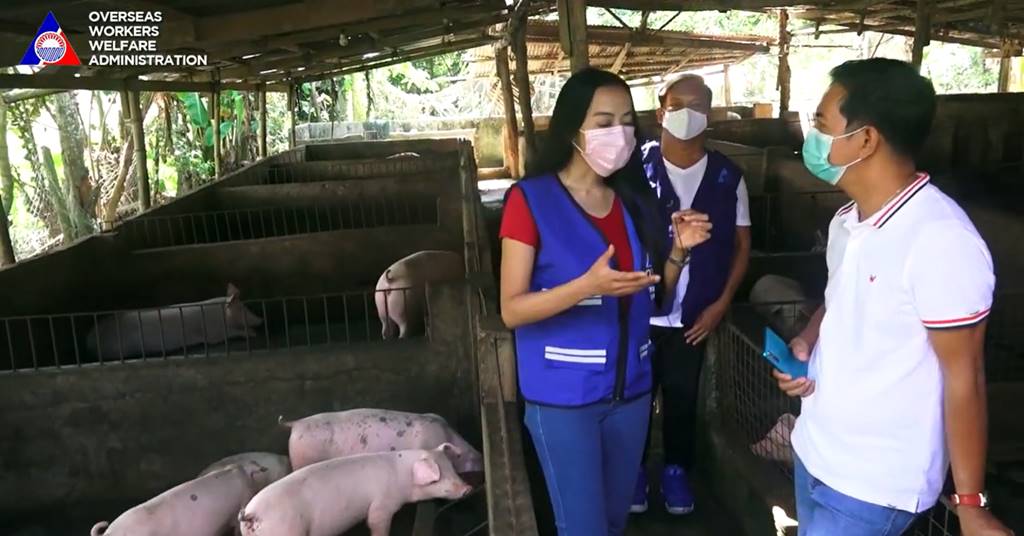 OWWA Helps OFWs become Entrepreneurs
When asked how OWWA was able to help Jhun in his journey as a businessman, he said that he experienced a lot of suffering. Even before he started, he was already facing difficult times as he did not know where to get his starting capital. Thanks to this OWWA program, he found the courage to start and get his money.
When he started his entrepreneurship journey, he deposited his starting capital to the feeds company supplying food for his piglets. He never had any problems feeding his piglets because of this strategy. He was really looking for someone to help him to take care of his piglets.
He also noted that some of those who want to start this business want to do it faster, not considering that it takes time. There is no such thing as fast success. You have to undergo the right process before you can succeed.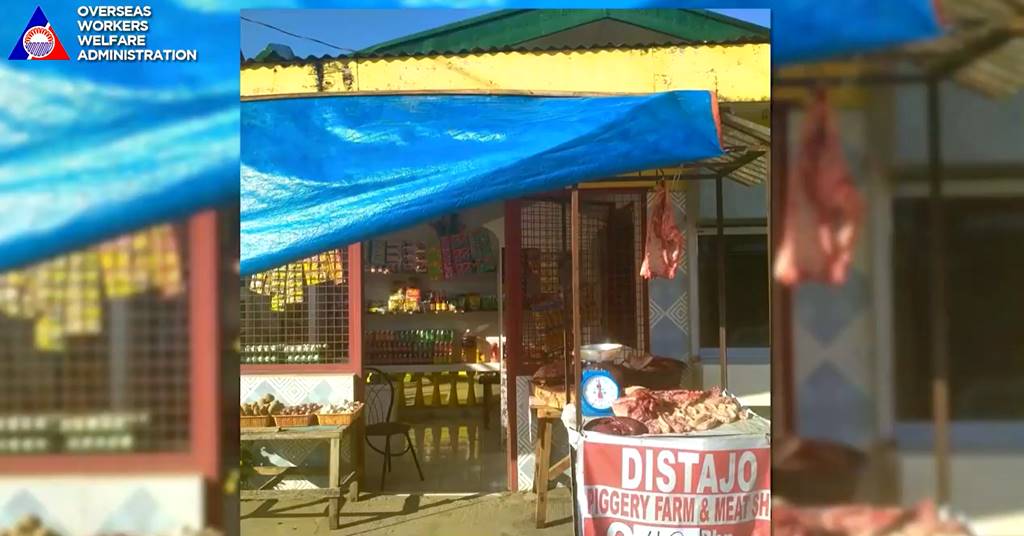 Jhun's Message to OFWs
Jhun was asked to provide his message to OFWs who are planning to build their businesses too. Jhun advised knowing what kind of business they want to start. And, when they start a business, make sure it's something they love. Prayer, determination, and enjoying what you are doing are all keys to success.
Of course, you also have to find where your place. Not everyone is fit to become a business owner. And, when you find what matches your skills, you should be passionate about it.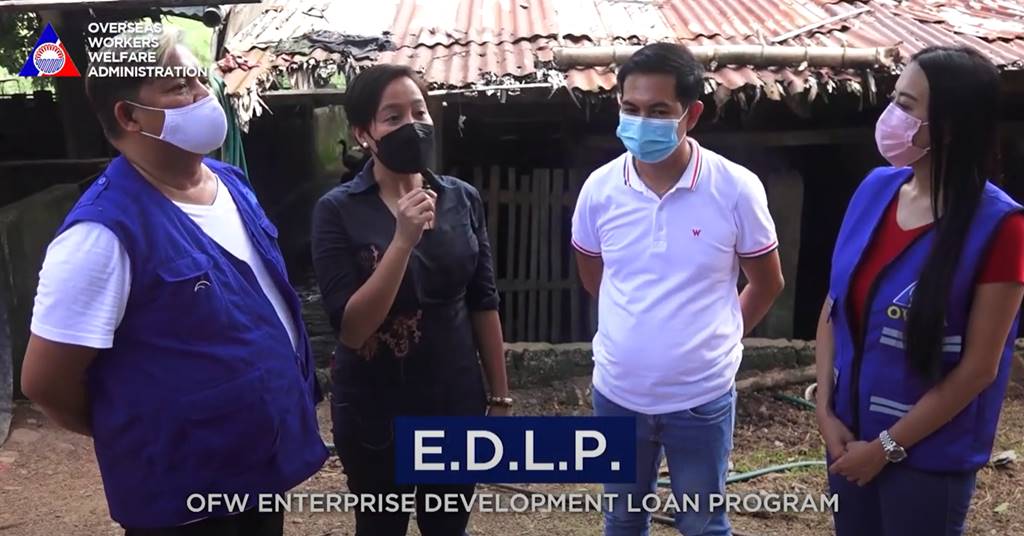 What is the OWWA the EDLP Program?
DA Bubsie introduced the OWWA Region VI Regional Director, Ma'am Rizza Joy Moldes, to discuss more details about the EDLP Program.
The EDLP Program or the Enterprise Development Loan Program is a loan facility program where OFWs can loan a minimum of PHP 100,000 and a maximum of PHP 2,000,000. The loan can be paid for up to seven years with an annual fixed rate of 7.5% per year. This means that the interest per month will not reach 1%.
OFW-EDLP Program Details
Loanable Amount – PHP 100,000 – PHP 2,000,000
Interest Rate – 7.5% per Year
Payment Period – up to 7 years
OFWs can use the loan as capital to the new businesses or as expansion funds for those who have businesses already. For OFWs who have enterprises already, they can use the money as additional working capital.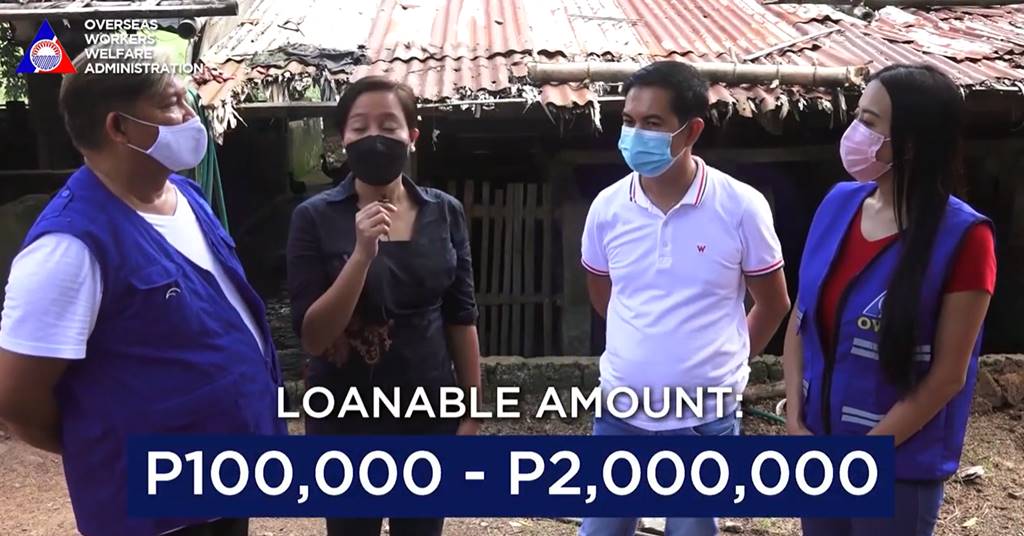 Where to Apply for EDLP Loan in OWWA Region 6?
DA Mocha asked Ma'am Rizza where OFWs can go if they want to avail of the said program in the region. The regional director said OFWs can visit the Regional Welfare Office. For OFWs abroad, they can inquire at the nearest POLO-OWWA office.
In Region 6, it is located on the third floor of Robinsons Place. They should bring their proof of identity so they can join the free orientation and business appreciation course, which is a pre-requisite before they can avail themselves of the EDLP Program.
In this course, OFWs will learn how to operate their own businesses through OWWA's partnership agency, which is the Department of Trade and Industry. DTI will assist them so they can complete their business proposal.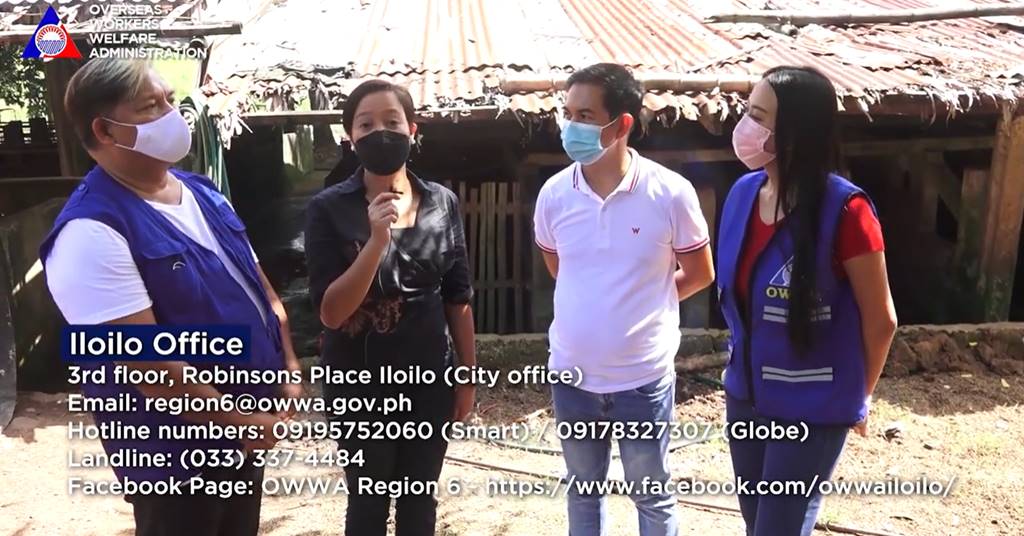 How Jhun Used His Loan
Jhun loaned about 2 million pesos from Landbank. When DA Mocha asked what else he bought using the loan, aside from his piggery, he said that he also has 300 geese and he is also renting a 400-hectare fish pond.
Jhun advised that OFWs should rent out first before buying their own fish pond so that they can use some of their funds for other business products.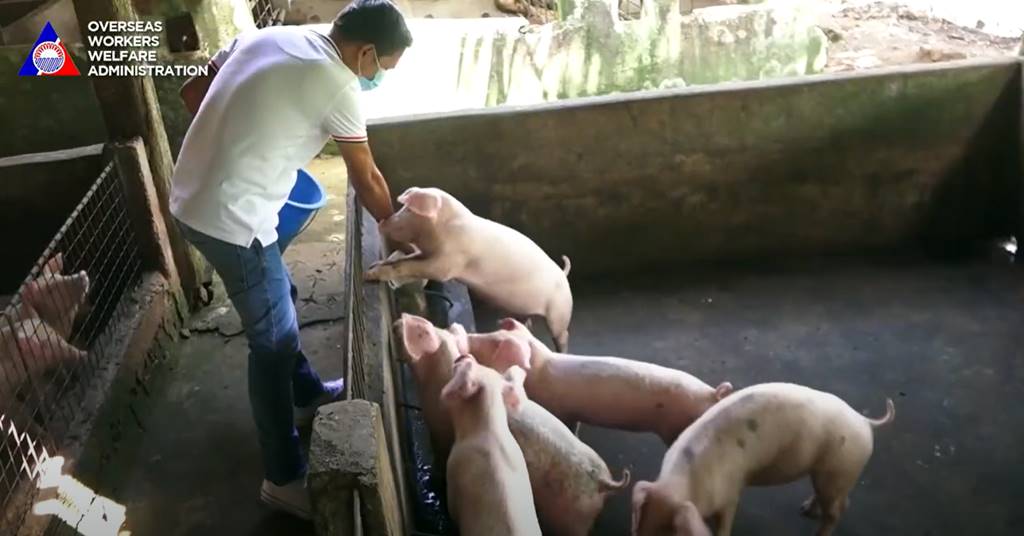 Video: OFW EDLP Loan Recipient
Check out this recap video clip below of what transpired during the interview of OWWA at Your Service with an OFW OWWA business loan recipient:
Kumusta Kabayan! Sa paglilibot ng OWWA AT YOUR SERVICE, nakapanayam namin ang isang dating OFW na si JHUN DISTAJO mula sa Region VI na isang Enterprise Development and Loan Program (EDLP) availee. Alamin natin ang kanyang waging kwento.
—
Mahigit kumulang 15 years na nagtatrabaho sa isang cruseship si Jhun. Noong 2019, naisipan niyang mag-avail ng EDLP o ang OFW Enterprise Development and Loan Program mula sa OWWA RWO 6. Isang buwan pa lang matapos niya mag-avail, na-irelease ang kanayang loan ng Landbank na may kumpletong dokumento.
Babuyan at Meatshop business ang naisip ni Jhun na itayong business kung saan nagsimula siya mula sa 6 na inahin at hanggang maparami niya ito. Kasama na din ang expansion ng kanyang business na delivery ng isda at pakwan.
Ang OWWA EDLP program ay isang loan facility, in partnership with Landbank, kung saan maaaring makapag-loan ang OWWA member natin ng mula Php 100,000 – Php 2,000,000 para sa pagnenegosyong start capital o expansion ng business. Payable ito sa loob ng 7 taon at may fixed interest na 7.5% per annum.
Sa mga gustong mag-avail ng EDLP o iba pang programa mula sa OWWA, sumangguni, tumawag o magtanong lamang sa pinaka-malapit na OWWA Regional Welfare Office sa inyong lugar.
Samahan muli kami sa mga waging kwento ng ating mga kababayang OFW dito lang sa OWWA AT YOUR SERVICE.
https://www.youtube.com/watch?v=sdSvAVsOUvc
Summary
This is the success story of Jhun Distajo who was able to avail of the OFW EDLP program. The loan he got from the program helped him build multiple businesses. As usual, the episode ended with a reminder for all OFWs to renew their membership with OWWA.
OFWs can pay through the OWWA mobile app. If they cannot pay the membership, they can ask their relatives for help. Their relatives can pay the renewal fee for them so that even if they are not in the Philippines, they can still keep up with the payment. It is quite important to keep your OWWA account active. You may also renew your OWWA membership online.