This episode of OWWA at Your Service is all about OWWA's official visit to Region 1. OWWA wants to go to every corner of the Philippines in order to spread awareness of the programs and benefits of OWWA for its OFW members. OWWA Deputy Administrator Mocha Uson and OWWA Deputy Administrator Faustino "Bubsie" Sabarex III went to this part of the country to check the ongoing projects and to reach out to Filipino beneficiaries.
Also Read: OWWA at Your Service Episode: OWWA Goes to Cebu RWO 7
Region 1 is also known as Ilocos Region and it is composed of 4 provinces including Ilocos Norte, Ilocos Sur, Pangasinan, and La Union. So for Filipinos seeking assistance from OWWA for its programs and services in this region, there are selected satellite offices available where you can visit.
As per the previous episodes, the Deputy Administrators told the public that President Duterte wants to reach out to all OFWs. The OWWA is doing a visit per region to extend help and get to know the beneficiaries of the agency's programs. Check out the updates in this post below.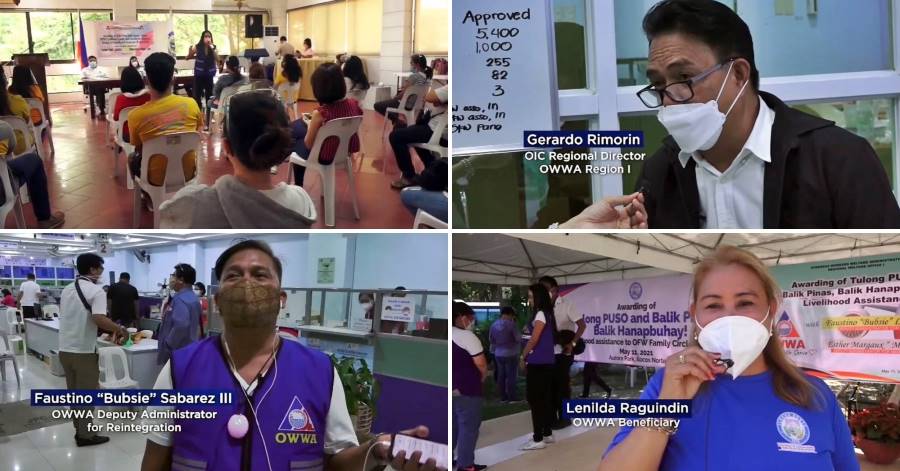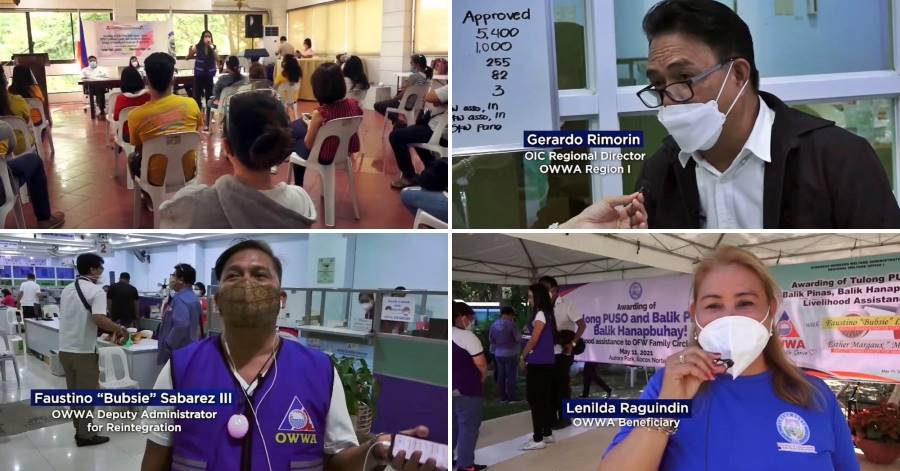 OWWA Ilocos Regional Welfare Office 1
According to DA Bubsie, they visited the Region 1 OWWA Office to discover what the staff would say and what their needs are.
Gerardo Rimorin, OIC Regional Director of OWWA Region 1, said that they have a lot of satellite offices. The OWWA Region 1 has locations in Pangasinan, Alaminos, Dagupan City, and Rosales, Pangasinan. There are also offices in San Fernando, Illocos Sur, and Ilocos Norte.
The OIC Regional Director said that it's a big move for OWWA to visit these places as they bring OWWA closer to people. So, whoever needs to go to OWWA can go to the nearest office to ask for help.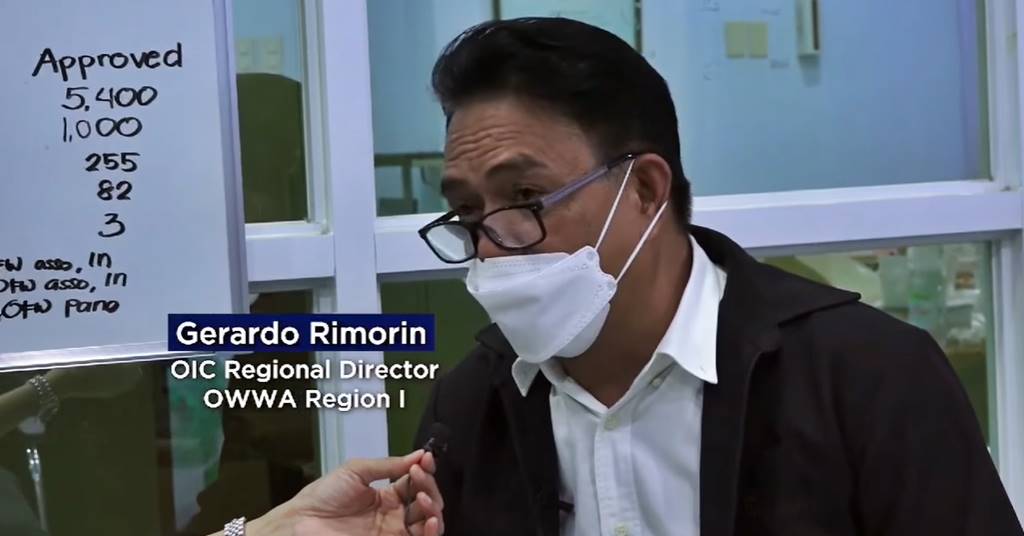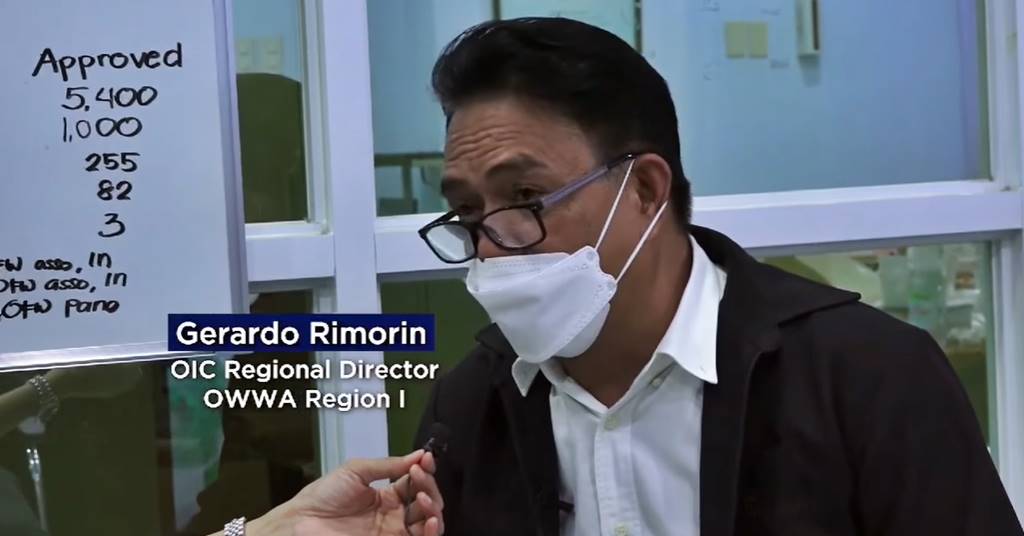 List of OWWA Satellite Offices in Regional Welfare Office 1
In case you are wondering where are the current places in region 1 where you can inquire about OWWA programs and services, please check out this list below for the RWO satellite offices and their operating hours:
OWWA Regional Office – San Fernando City, La Union
Opening Hours: Monday – Thursday, 8am to 3pm
OWWA Provincial Office – Rosales, Pangasinan
Opening Hours: Wednesday & Thursday, 8am to 5pm
OWWA Dagupan City – Satellite Office
Opening Hours: Wednesday & Thursday,8am to 5pm
OWWA Candon City – Satellite Office
Opening Hours: Tuesday, Wednesday, Thursday, 9am to 4pm
OWWA Laoag City – Satellite Office
Opening Hours: Tuesday, Wednesday, Thursday, 9am to 4pm
OWWA Alaminos City, Pangasinan – Satellite Office
Opening Hours: NA – currently closed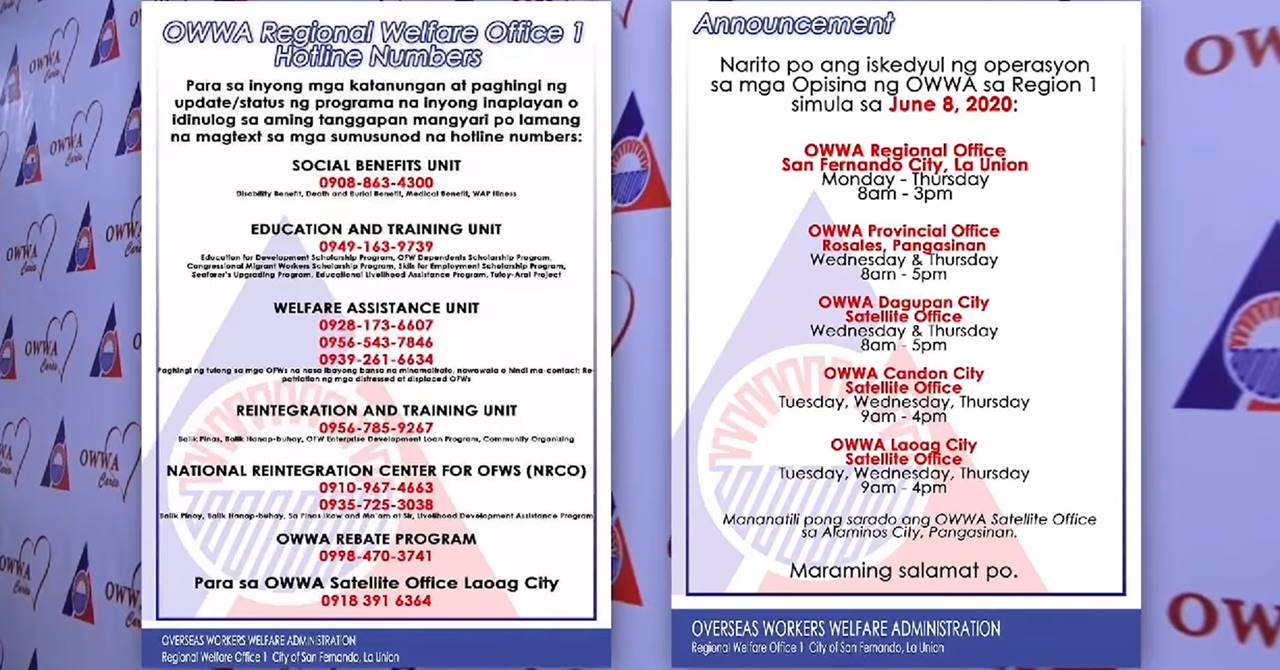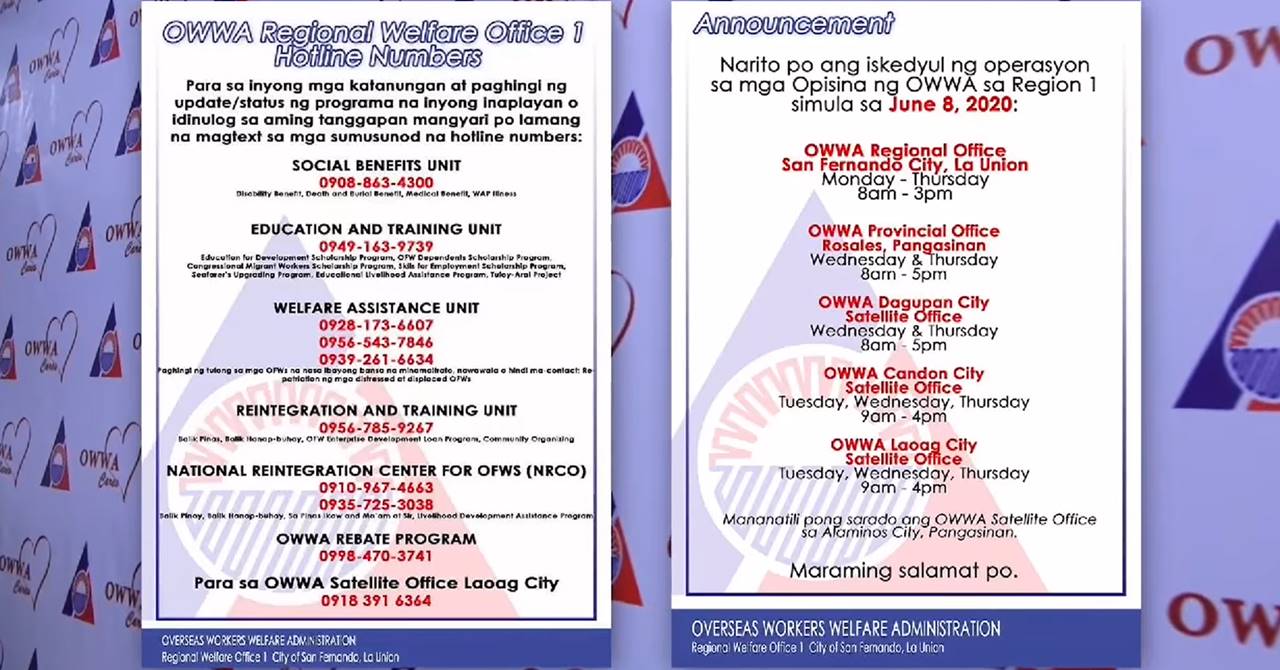 Interview with the Laoag Governor
After 5 long hours of travel from La Union to Laoag, DA Bubsie and DA Mocha arrived at Laoag, Ilocos Norte to share OWWA's programs. When they arrived, the Ilocos Norte governor was there to welcome them.
Governor Matthew Joseph Marcos Montoc said that he is really thankful for OWWA for funding the most important program ever. During this episode, OWWA is there to witness what OFWs are going through and they are there to give personal assistance.
DA Mocha also reminded those who are watching to not lose hope as OWWA is doing everything to help. She also shared that we Filipinos should not bring each other down, but instead, lift each other up. The President clearly assigned them to find all OFWs, help them, and give them jobs.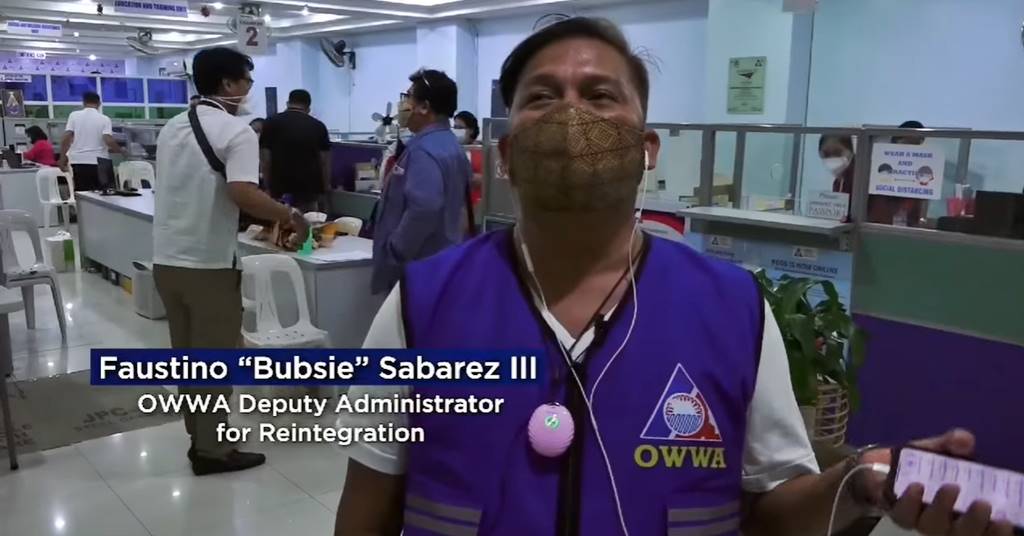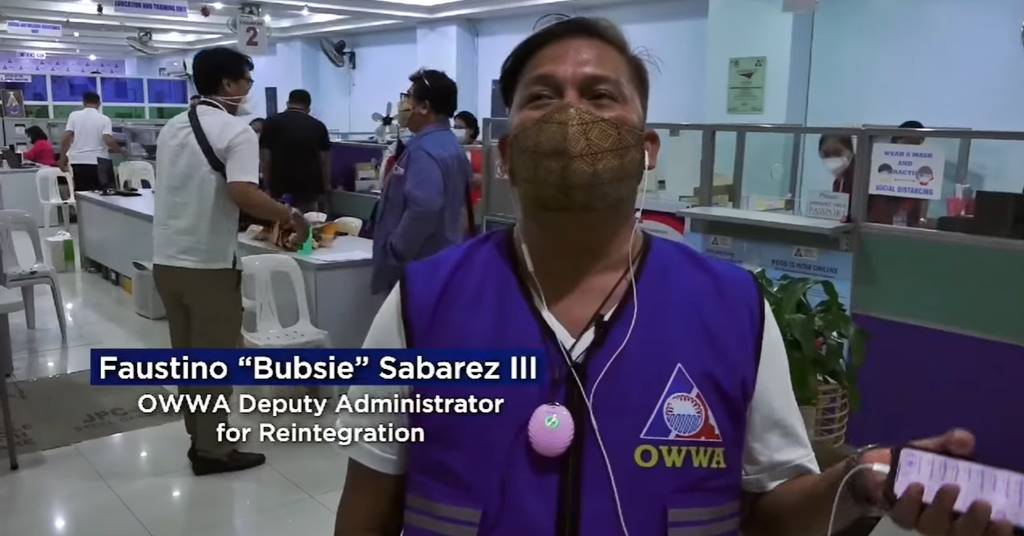 OWWA Beneficiaries from Laoag, Ilocos Norte
There are a couple of OWWA beneficiaries that were interviewed during this episode. One is Lea Cabradilla who thanked OWWA for granting her financial assistance that truly helped her. Another one is Lenilda Raguindin, an OFW who received help from OWWA.
These OWWA beneficiaries were awarded the grant from the Tulong PUSO project and Balik Pinas, Balik Hanapbuhay livelihood assistance.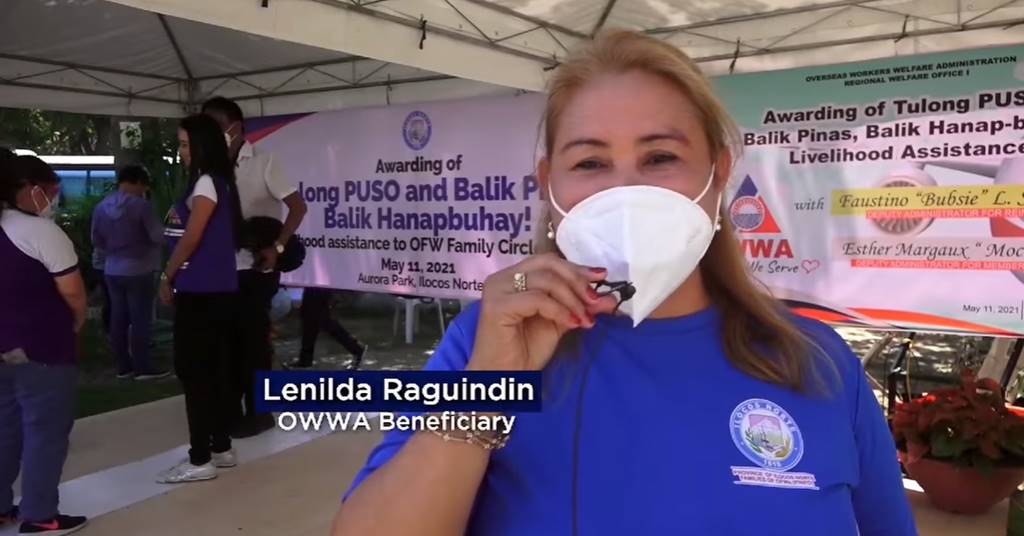 OWWA Beneficiaries from Dagupan City, Pangasinan
After going around Ilocos Norte, the team then went to Dagupan City, Pangasinan to provide help to OFWs and their families there.
Marc Brian C. Lim is the mayor of Dagupan City. He thanked OWWA and DOLE for having awarding projects such as Project EASE scholarship and Balik Pinas, Balik Hanapbuhay program to OFWs and their families.
Mocha said that although the current administration's term is almost up, the government is still aggressively helping OFWs with its OWWA programs. The government is also doing its best to give hope to those who are in need right now.
Kim Tandingan is a beneficiary of OWWA. When she returned to the Philippines, OWWA assisted her in her travel. She was fetched from the airport and was assisted until she got home to his province. Thanks to OWWA, Kim was assisted and got funds for her education. She extended her gratitude to OWWA.
Michael Rosal is another OWWA beneficiary from the region. He was thankful for OWWA for giving them jobs and for not giving up on them. Edwina Tandingan also received help from OWWA. For her, it's a big help since there are a lot of OFWs needing help from the government.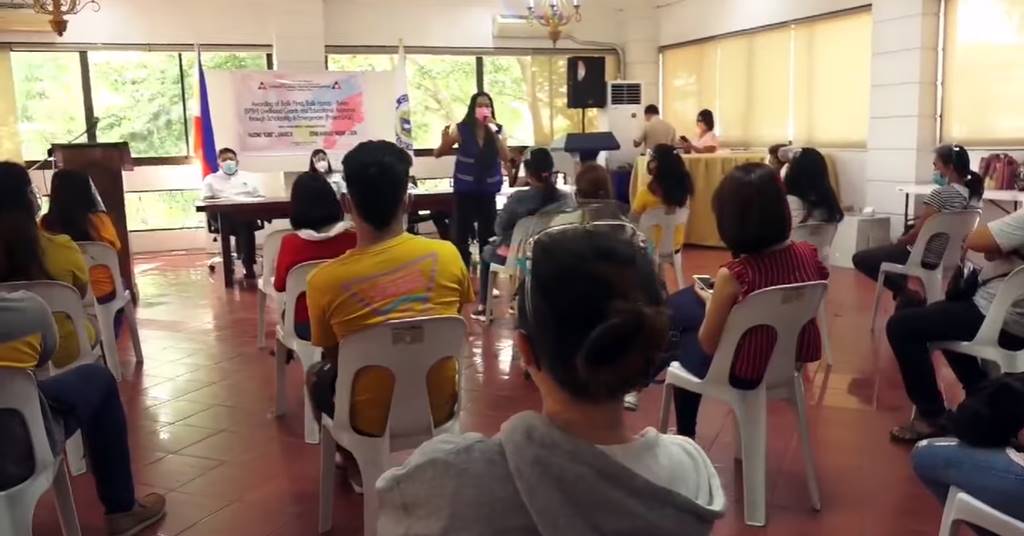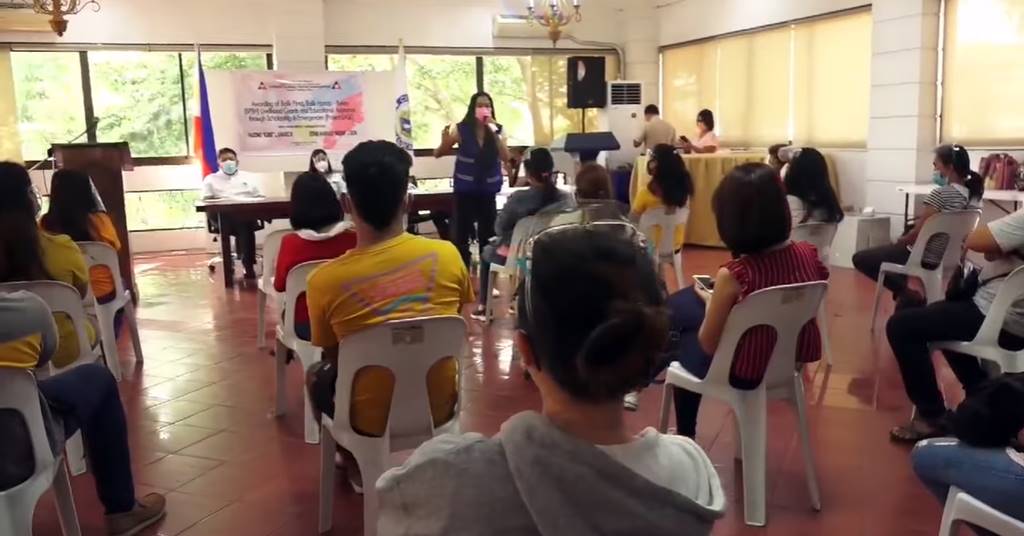 Video: OWWA Updates in Region 1
Check out this recap video clip below of what transpired during the visit of OWWA agency in Region 1.
OWWA AT YOUR SERVICE visits Region I
Kabayan, samahan muli kami sa pagbigay ng natatanging serbisyong sa ating OFW.
Mula sa ating pagbisita sa Region 6, ay dumako naman tayo sa hilagang parte ng Luzon, tara na sa Region I.
Kasama si Deputy Administrator Margaux "Mocha" Uson at Deputy Administrator Faustino "Bubsie" Sabarez III nilibot ng OWWA AT YOUR SERVICE ang iba't ibang probinsya ng Region I.
Sa Laoag, Ilocos Norte, nagsagswa ng awarding para sa mga OFCs beneficiaries ng Tulong Puso at Balik Pinas! Balik Hanapbuhay. Nagpahayag din ng pasasalamat at supporta si Ilocos Norte Governor Matthew Joseph Marcos Manotoc para sa programa ng OWWA.
Sa Dagupan City, Pangasinan naman, nag-award ang RWO I ng BPBH at Educational Assistance sa pamamagitan ng Project EASE. Dumalo rin ang Mayor ng Dagupan City na si Mayor Marc Brian Lim bilang panauhing pandangal.
Bukod sa paggawad ng benepisyo sa ating OWWA members, pinuntahan din ng ating mga DA para kumustahin ang mga natatanging OWWA frontliners sa Region I sa pamumuno ni OIC Regional Director ng Gerardo Rimorin.
Para sa mga karagdagang katanungan para sa programa ng OWWA lalo na sa Region I, mangyaring tumawag o bisitahin ang kanilang RWO Office o Satellite Offices na handang tumulong para mapalapit ang serbisyo at programa ng OWWA sa mga miyembro nito at ng kanilang pamilya.
Samahan uli kami sa susunod na official regional welfare office visit ng OWWA AT YOUR SERVICE.
Summary
The episode ended with a remark from the hosts that they should renew their membership for them to avail of the benefits. OWWA has a mobile app where OFWs can pay. But in case you cannot renew your membership personally, they can ask their relatives from the Philippines by going to the OWWA offices.
OWWA members should continue paying their membership to take advantage of the projects and be able to get assistance while they are working or after they've worked as an OFW.